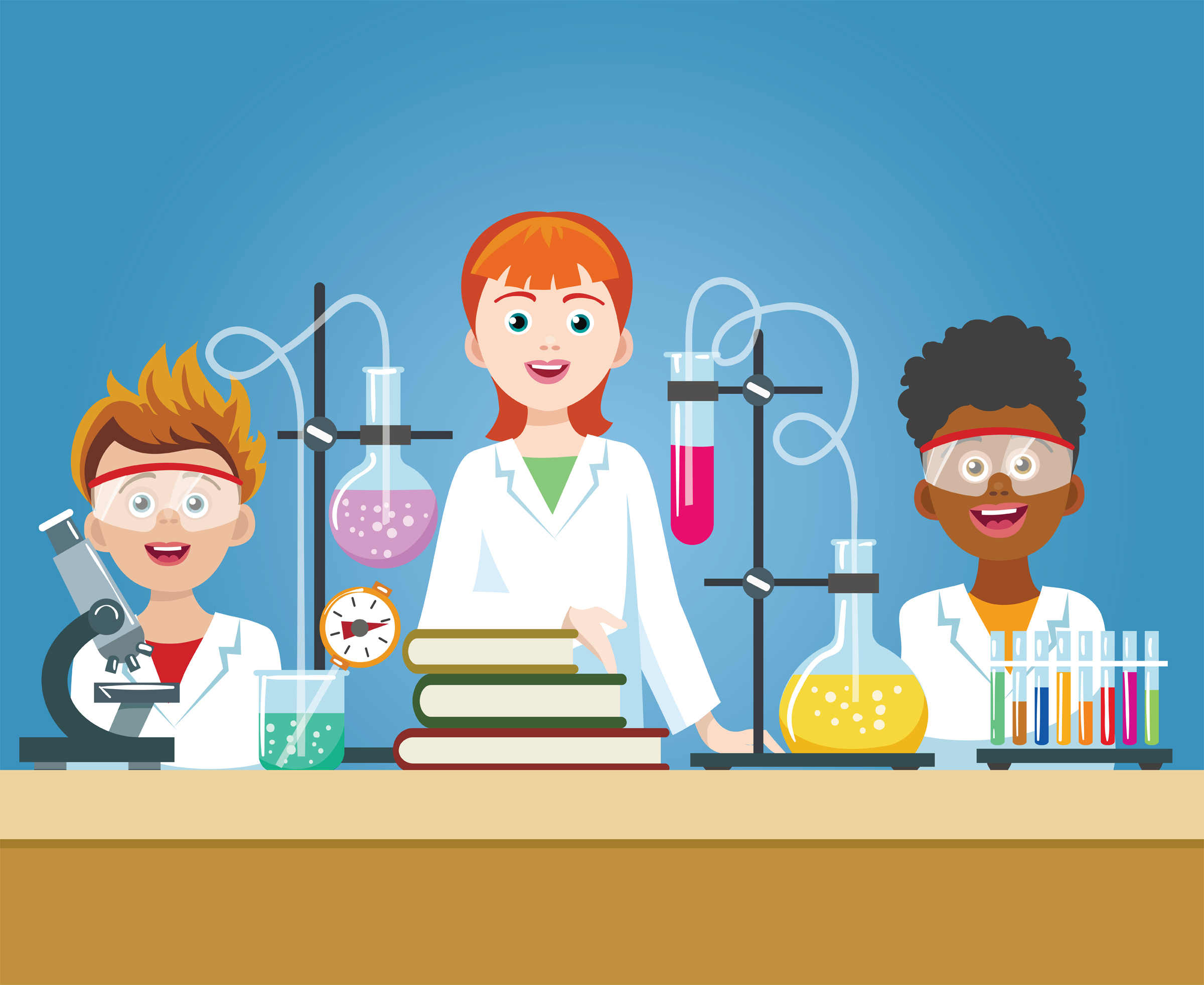 Chemistry is an enthralling scientific field of study that explores matter, its properties, composition, and the changes it undergoes. Although the subject is widely studied, it can be challenging for some students to grasp some of the complex concepts presented in chemistry classes. One effective way to help students connect with lessons is through the use of visual aids, such as vector illustrations. In this article, we'll share examples of images that can be used to enhance the next chemistry or STEM lesson you introduce to your class.
15 Clipart Illustrations Suited for Chemistry Class
If you've been looking for the best Clipart illustrations to enhance your educational lessons, you're in luck! Below you'll find 15 high-quality illustrations that you can download and use in your class or creative projects.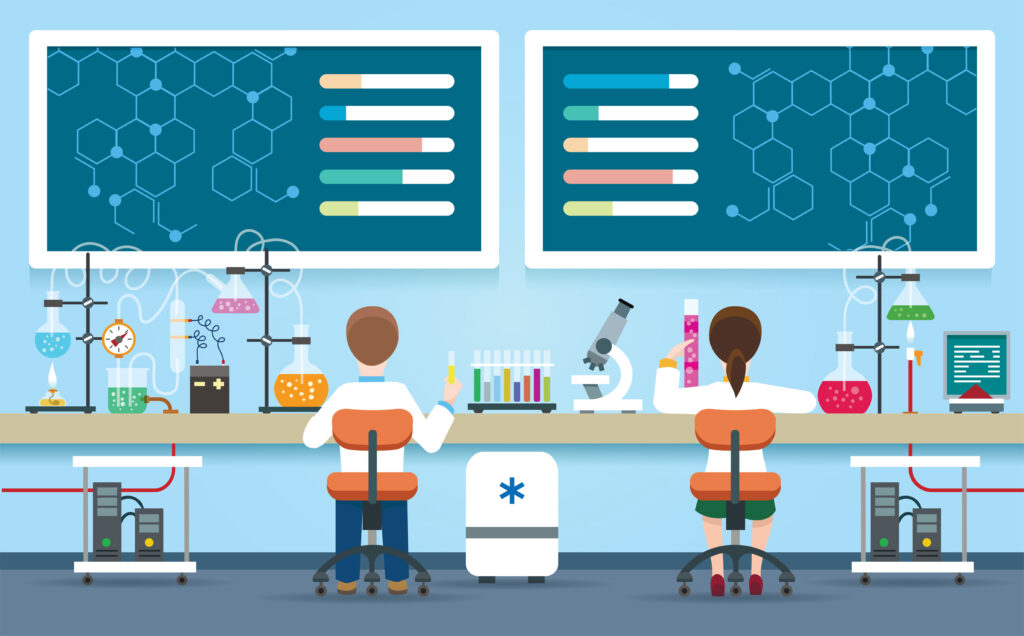 Have you been searching for an illustration that shows two scientists working together? Download this vector image of a male and female scientist experimenting in a lab.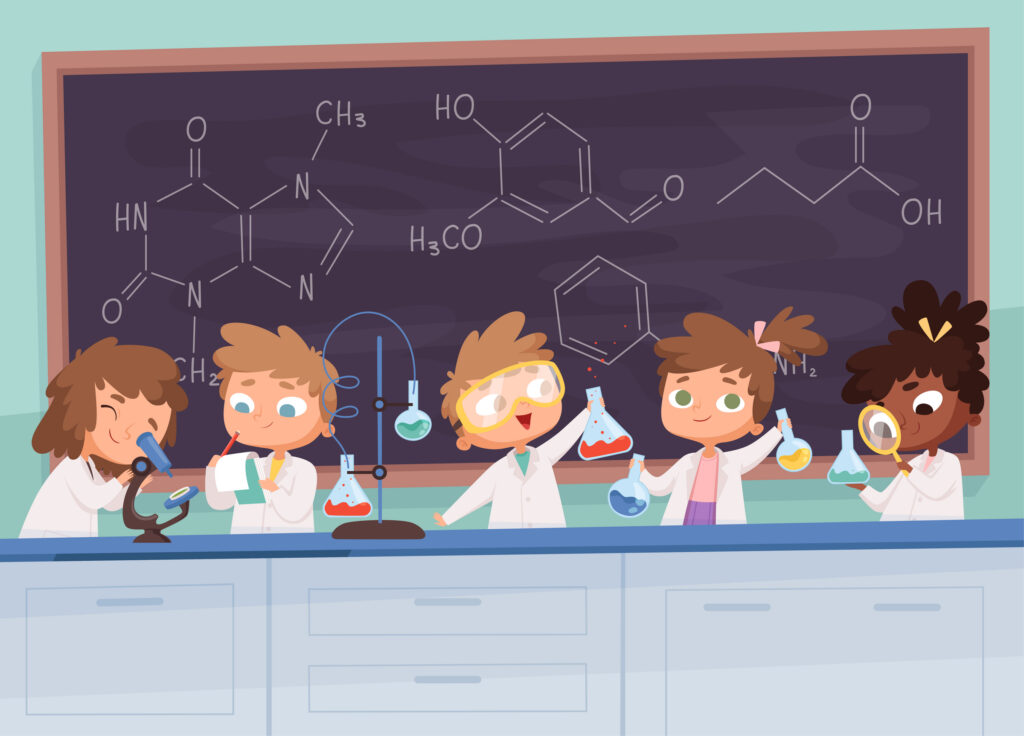 Want an example of classmates working together in science class? Download this vector illustration that shows five young kids in lab coats, experimenting with chemicals in various beakers.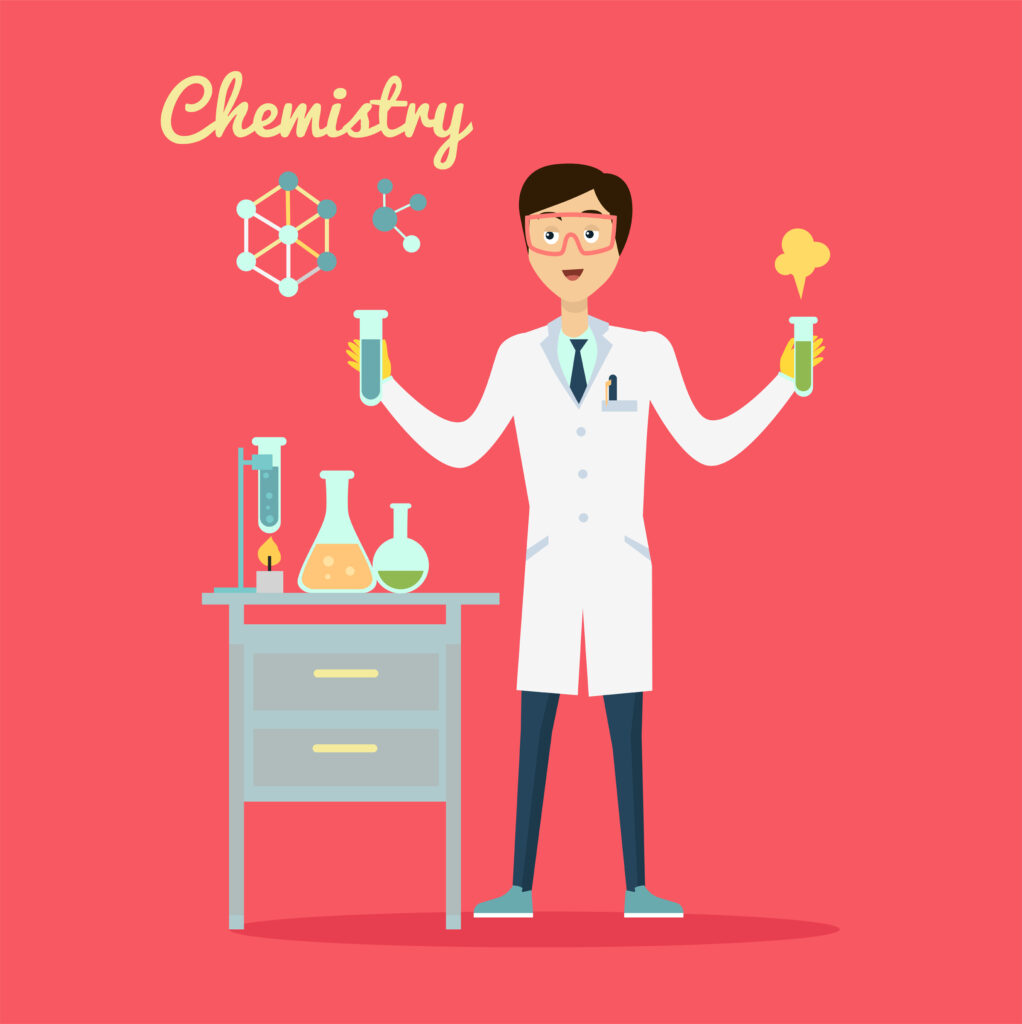 Searching for a vector image that shows a scientist experimenting? Download this flat style design that features a scientist conducting a science experiment, all set against a vibrant red background.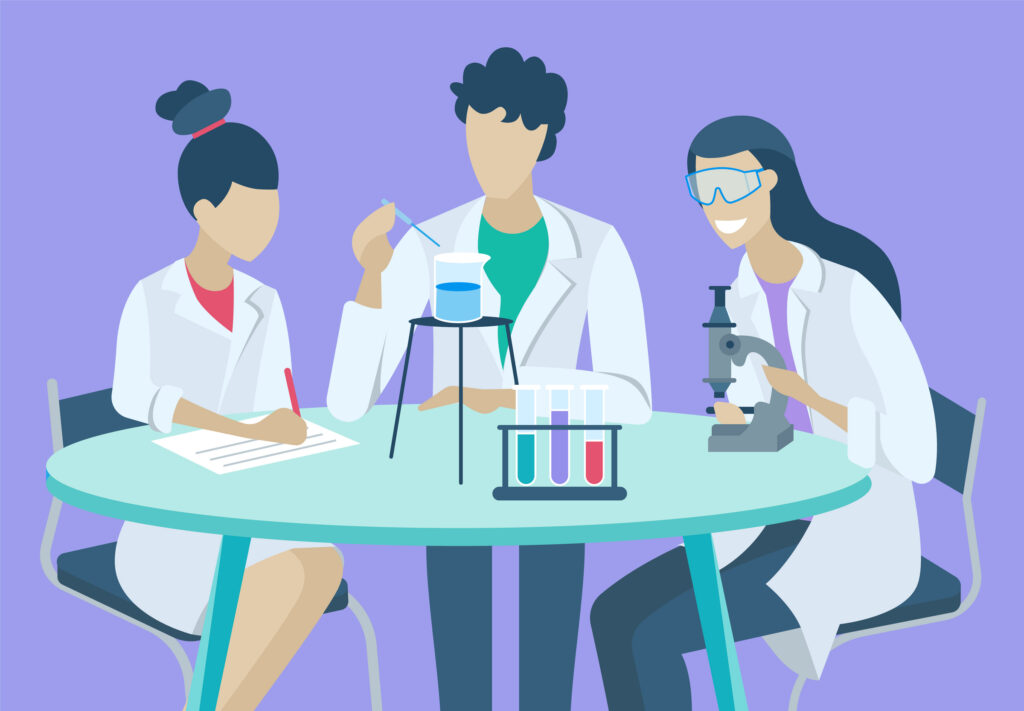 Want to inspire the next generation of scientists? Download this vector illustration of three scientists working hard in a laboratory.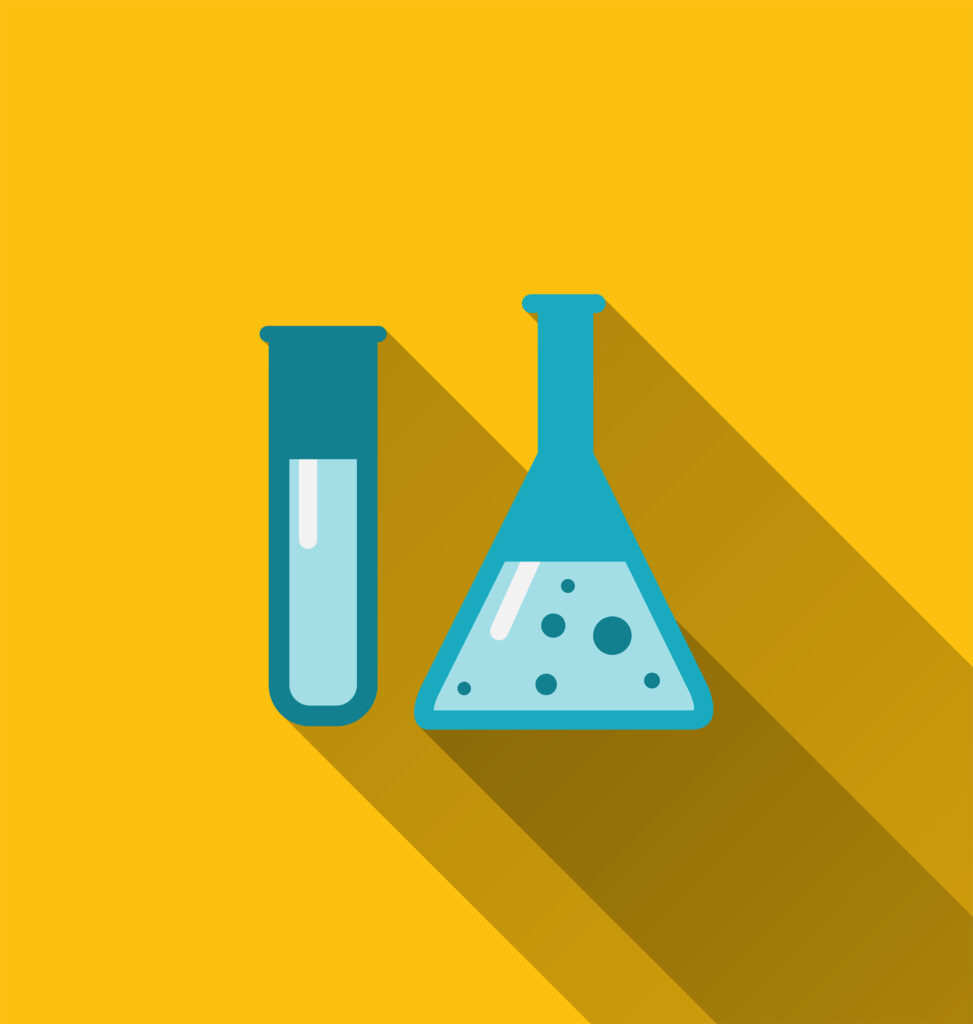 Need an icon that symbolizes chemistry? Download this flat style vector icon of a test tube and scientific flask.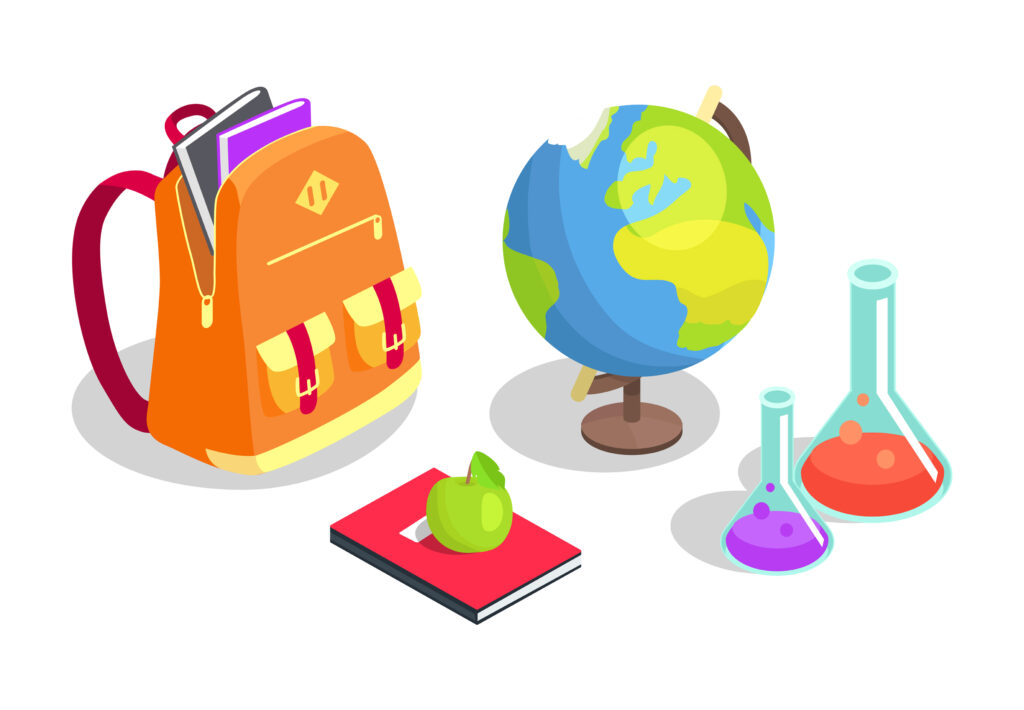 Need a vibrant vector drawing that has school supplies and chemistry tools? Download this vector illustration that features a backpack, text books, globe, and two scientistic flasks.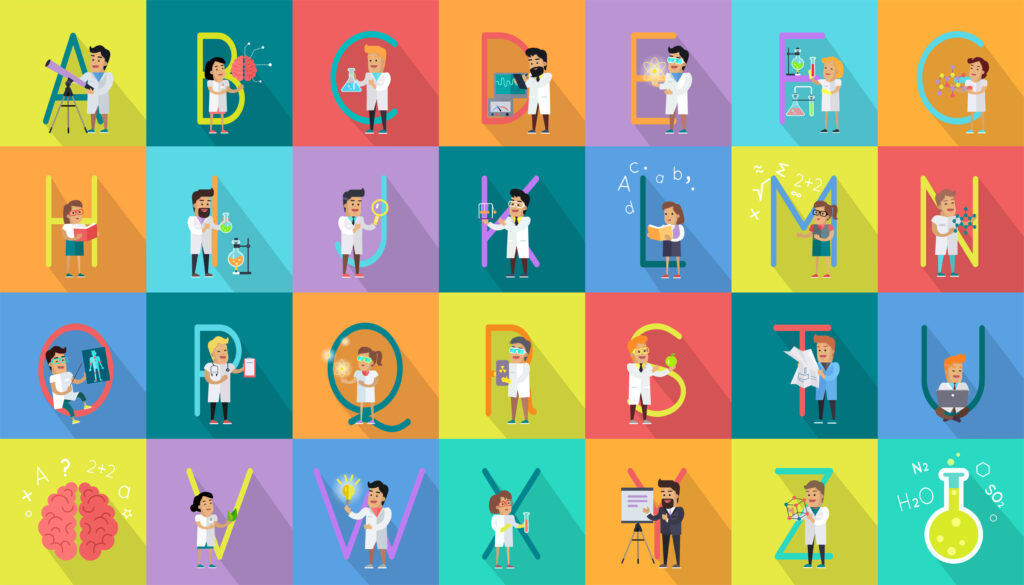 Teaching young students about science? Download this colorful alphabet banner that features various scientists, doctors, and other professionals working.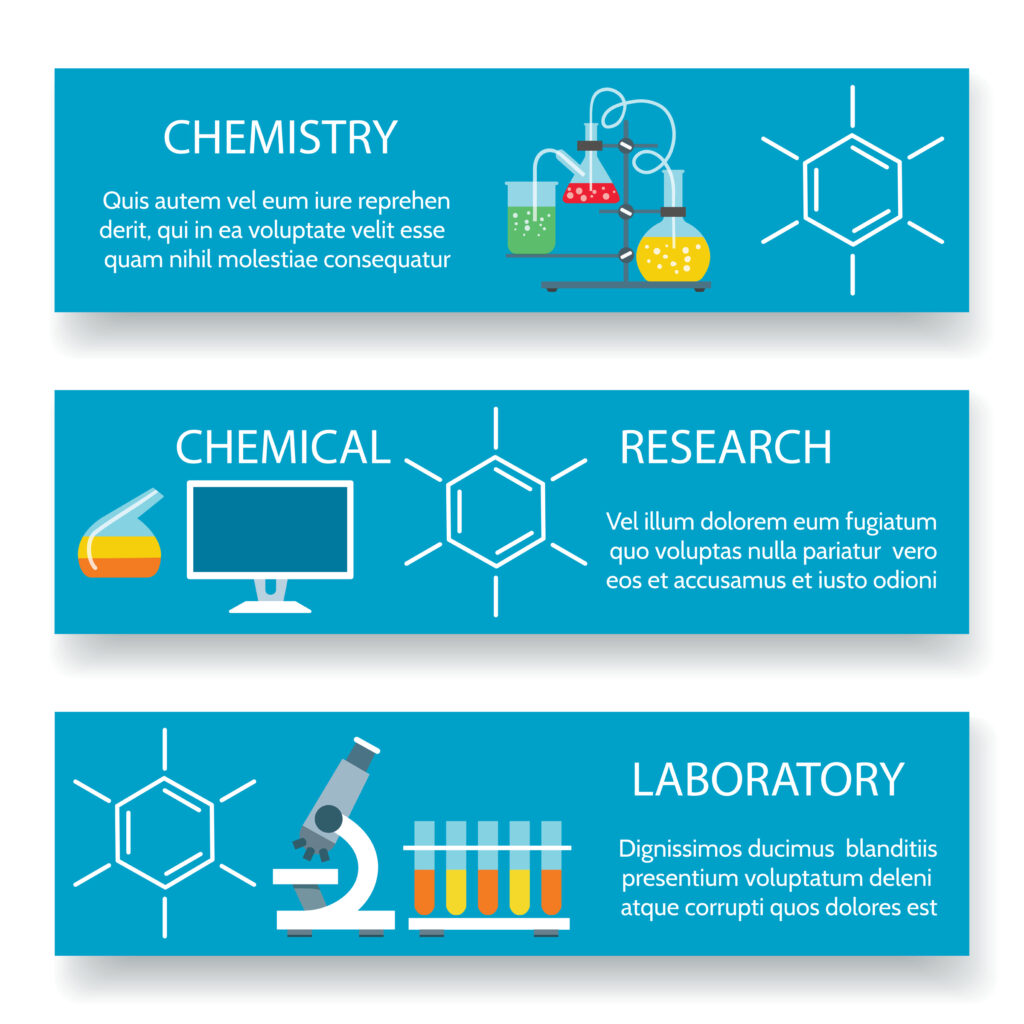 Searching for science-themed visuals for your next presentation? Download these chemistry banners that feature beakers bubbling with chemicals, test tubes, a microscope and other scientific equipment.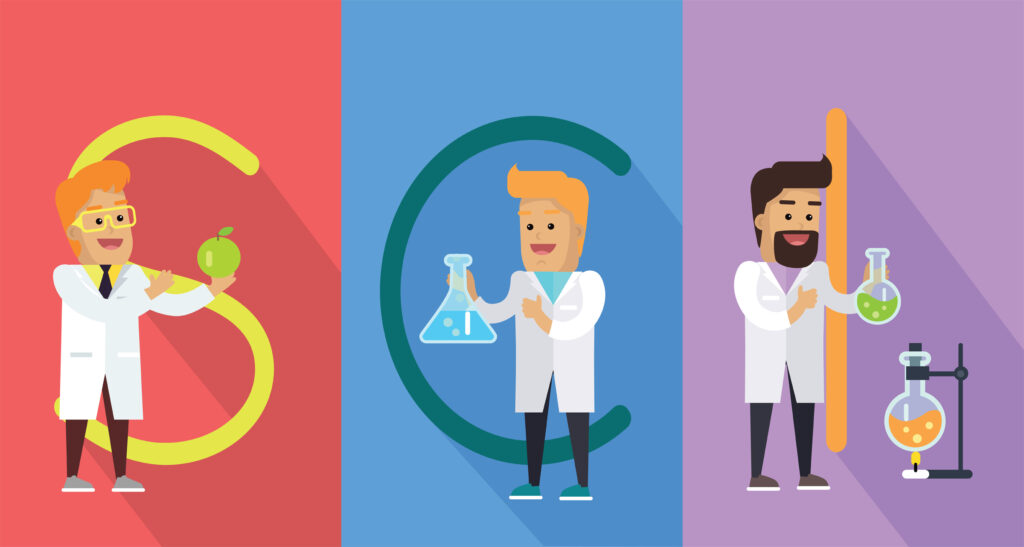 Need a bright banner for your science class? Download this red, blue, and purple tri-color chemistry-themed banner that features illustrations of three scientists standing in front of the letters S,C,I.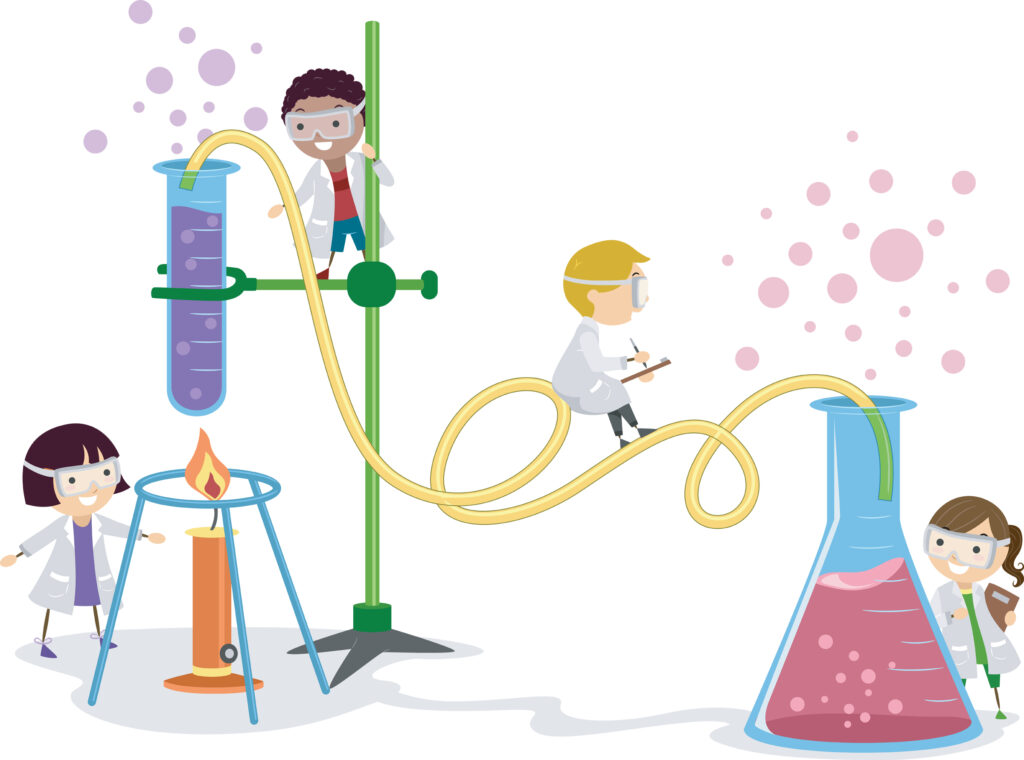 Introducing chemistry concepts to a class of young students? Download this fun vector illustration of four kids playing in an imaginative science lab with bigger than life-size chemistry tools.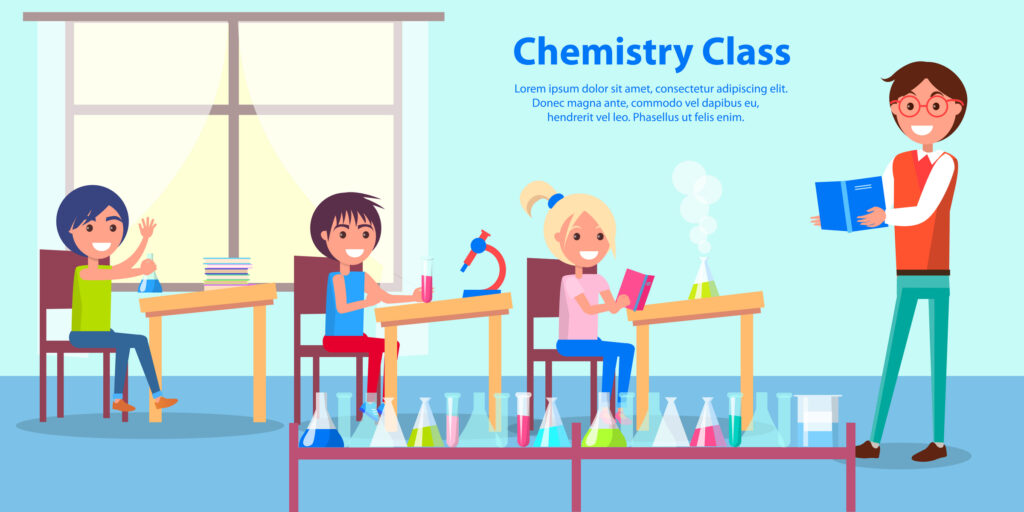 Looking for a poster design to put up in your chemistry class? Download this vibrant vector illustration that shows an instructor introducing scientific concepts to his class.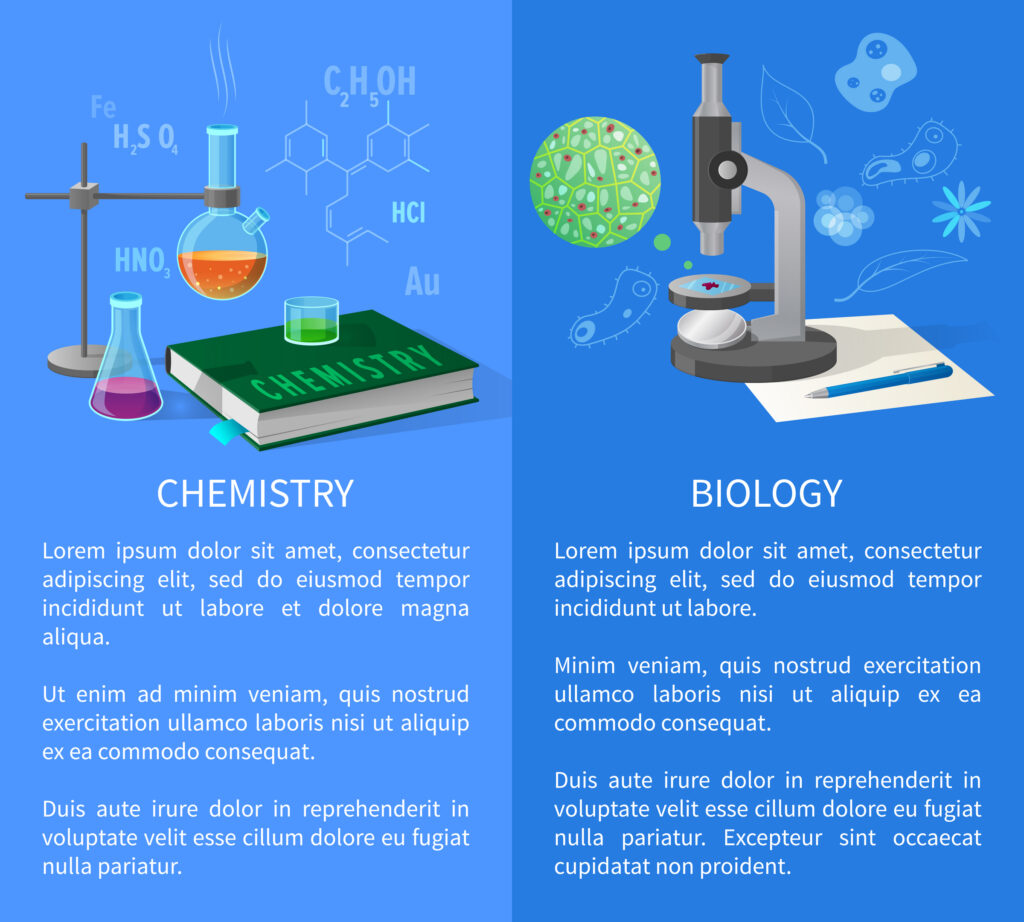 Need a set of banners that cover chemistry and biology concepts? Download this two-toned blue banner that has illustrations of scientific flasks and a microscope, with plenty of space to add text.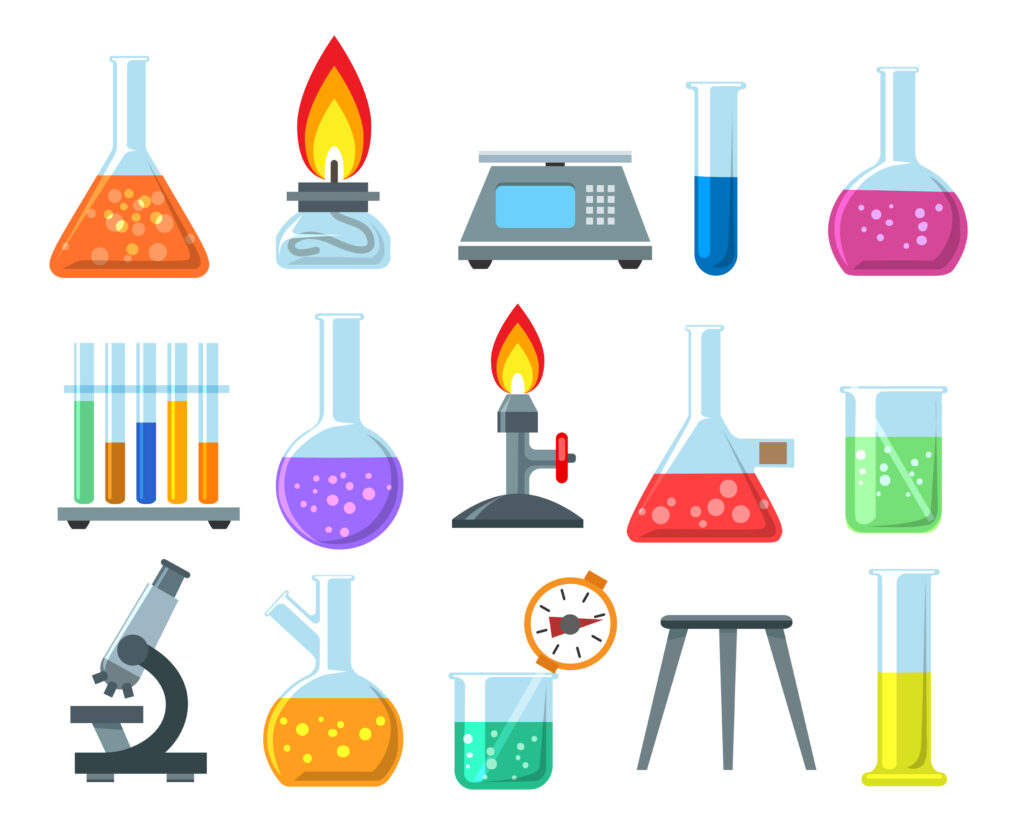 Need a collection of vector icons that focus on chemistry concepts? Download this vibrant icon set that features chemical lab glassware and other scientific tools; isolated on a white background.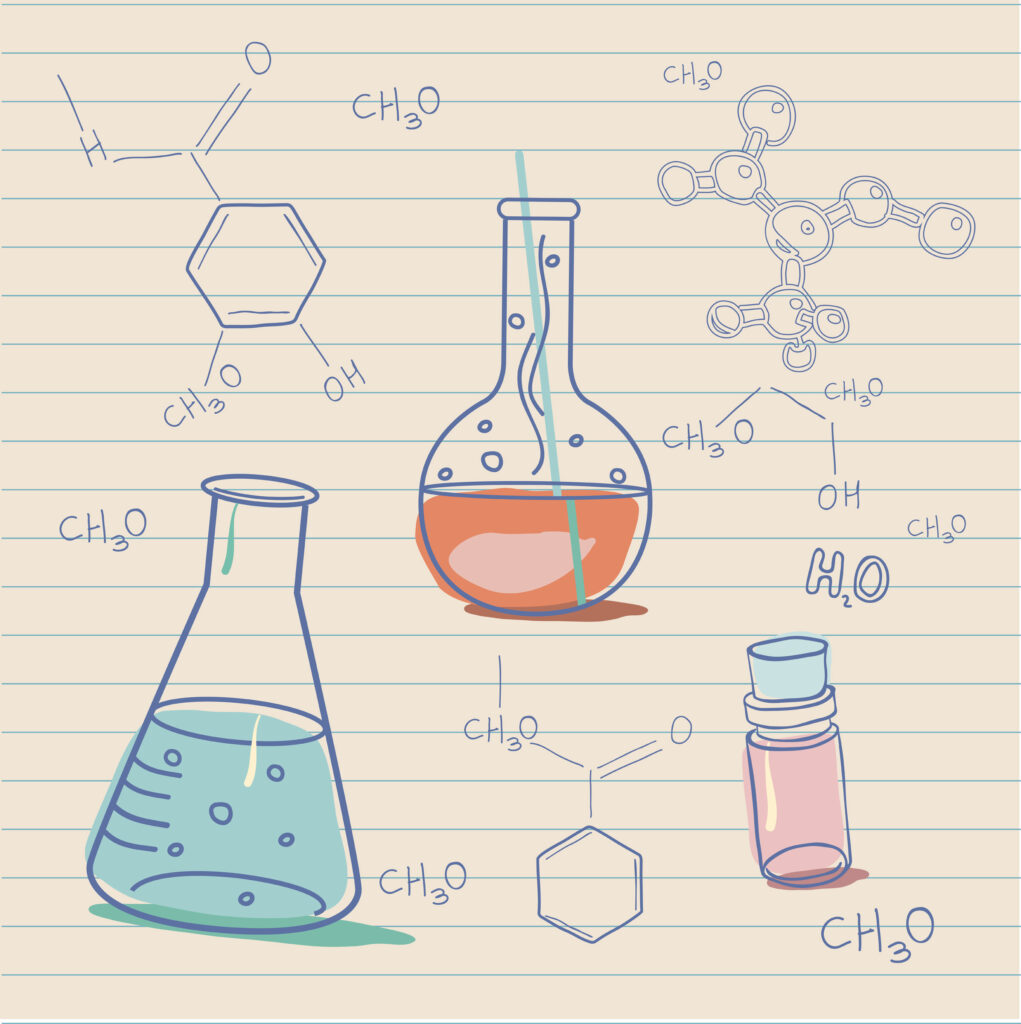 Want a fun graphic to add to your science class decor or to enhance a presentation? Download this doodle-style vector drawing of science flasks on lined paper.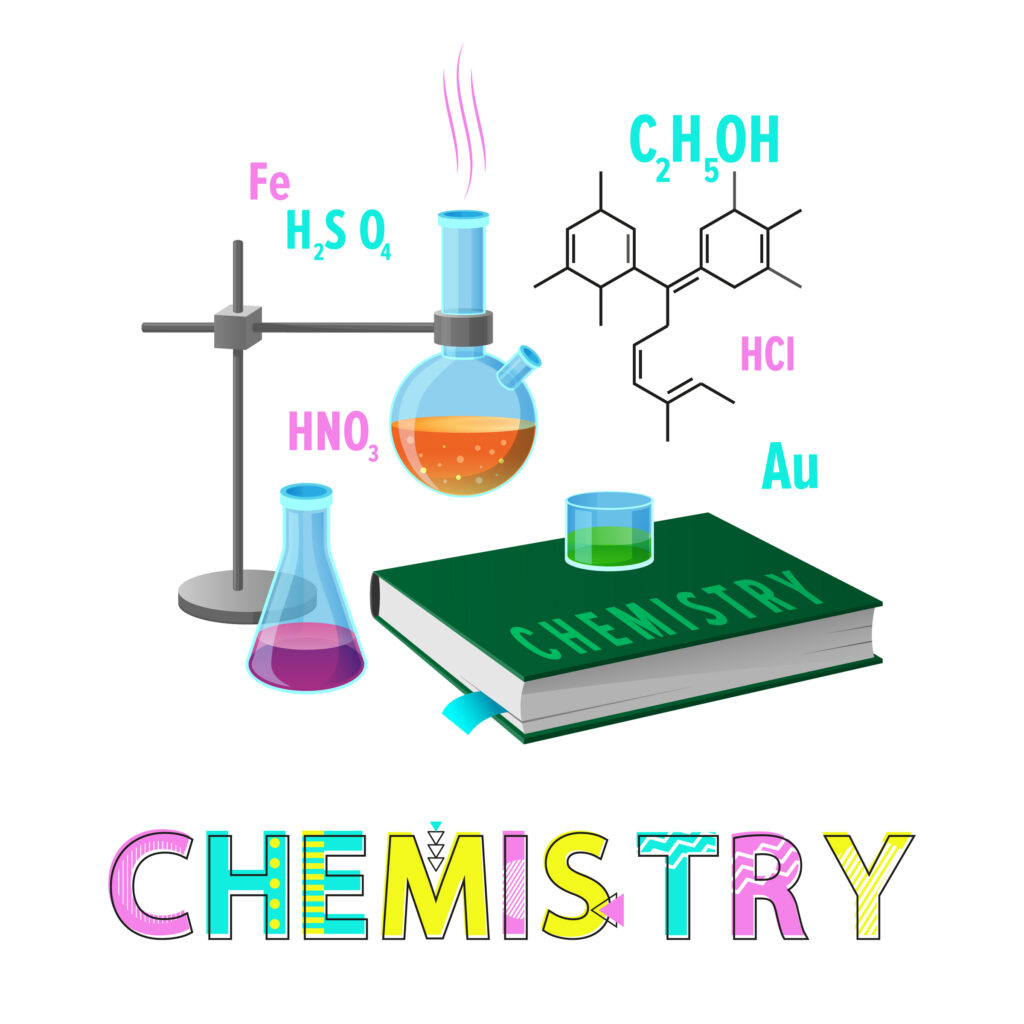 Chemistry can be a fun subject for many students. So, do you best to keep the class engaged. Download this vibrant poster design featuring a textbook, scientific glassware and the word chemistry written in bright pink, yellow, and cyan letters.