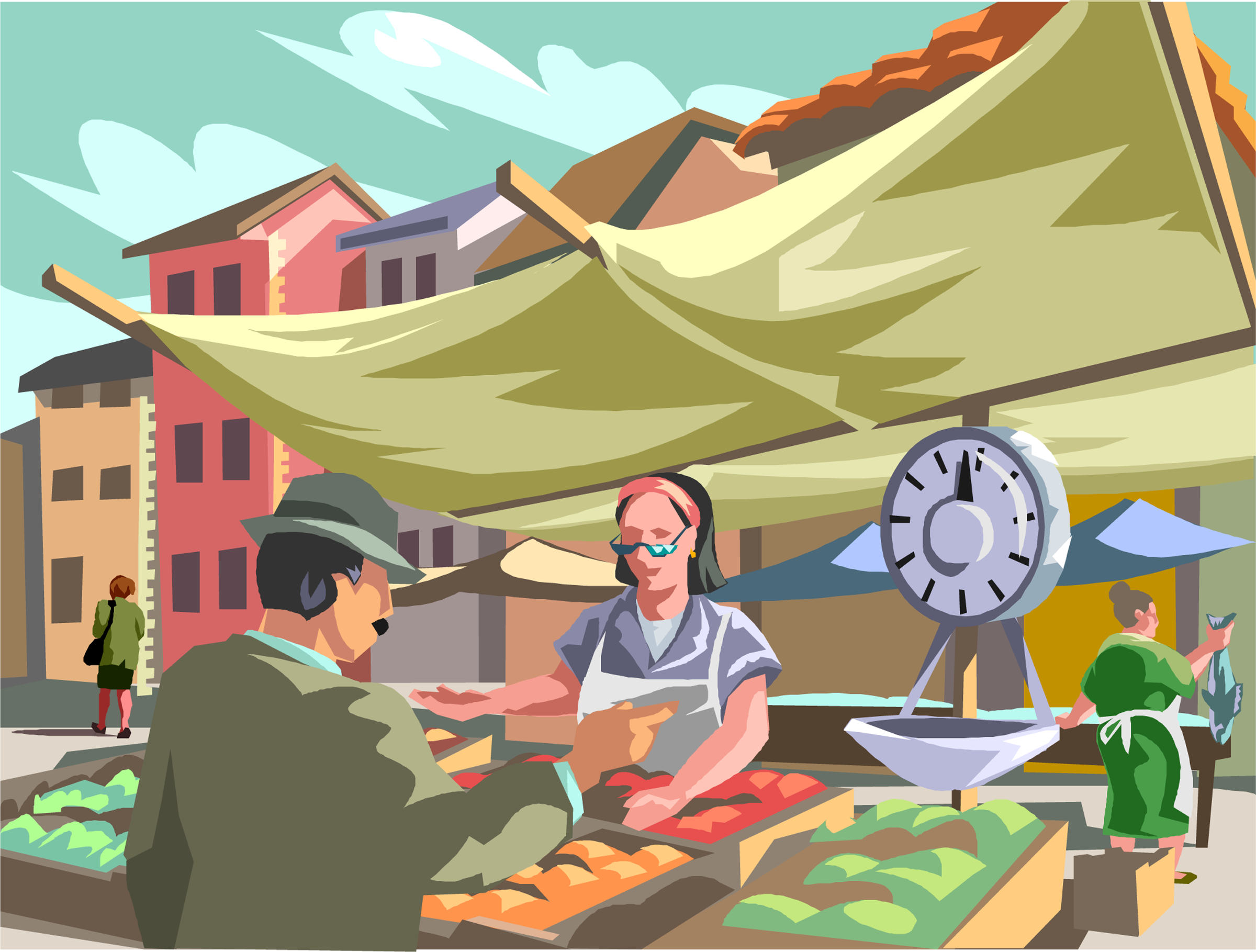 Food is an integral part of human life, doubling as a necessity for one's physical health as well as a commonality folks can rally around and a tool for building community and connection. Think about it for a moment. Food can be grown, sourced, and prepared in a plethora ways and all of those contribute to uniqueness of the human experience and our connection to nature, as well as our connection to one another. And while there is no doubt that humans will always need (and find ways to source) food; finding the best vector illustration of fruits, veggies, meals, and marketplaces isn't always easy. But don't fret! We've got your covered. Below, you'll find some of the best food vectors available on the internet.
Best 20 Illustrations of Eating, Cooking, & Shopping for Food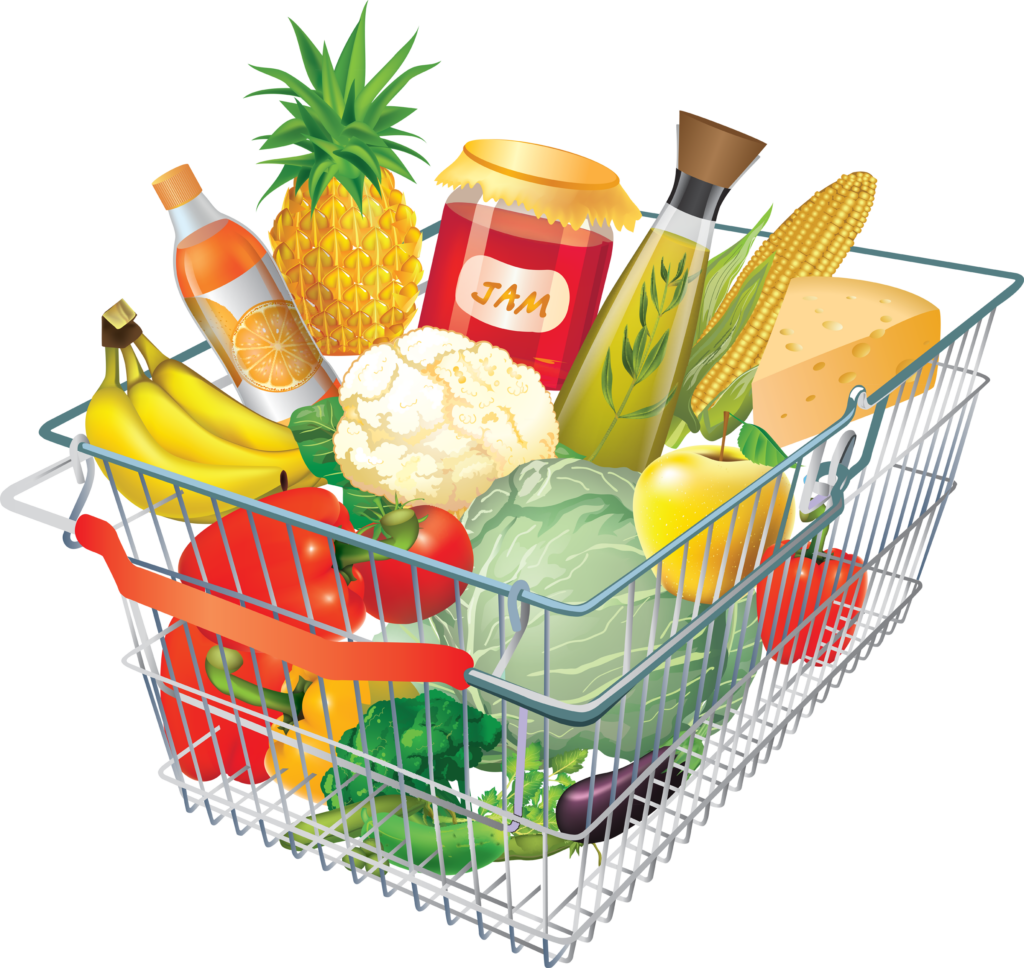 Searching for a vector that shows a basket full of food? Download this illustration that shows a metal shopping basket with a variety of food items – everything from produce like corn, apples, tomatoes and bananas to other kitchen staples like jam, orange juice, and olive oil.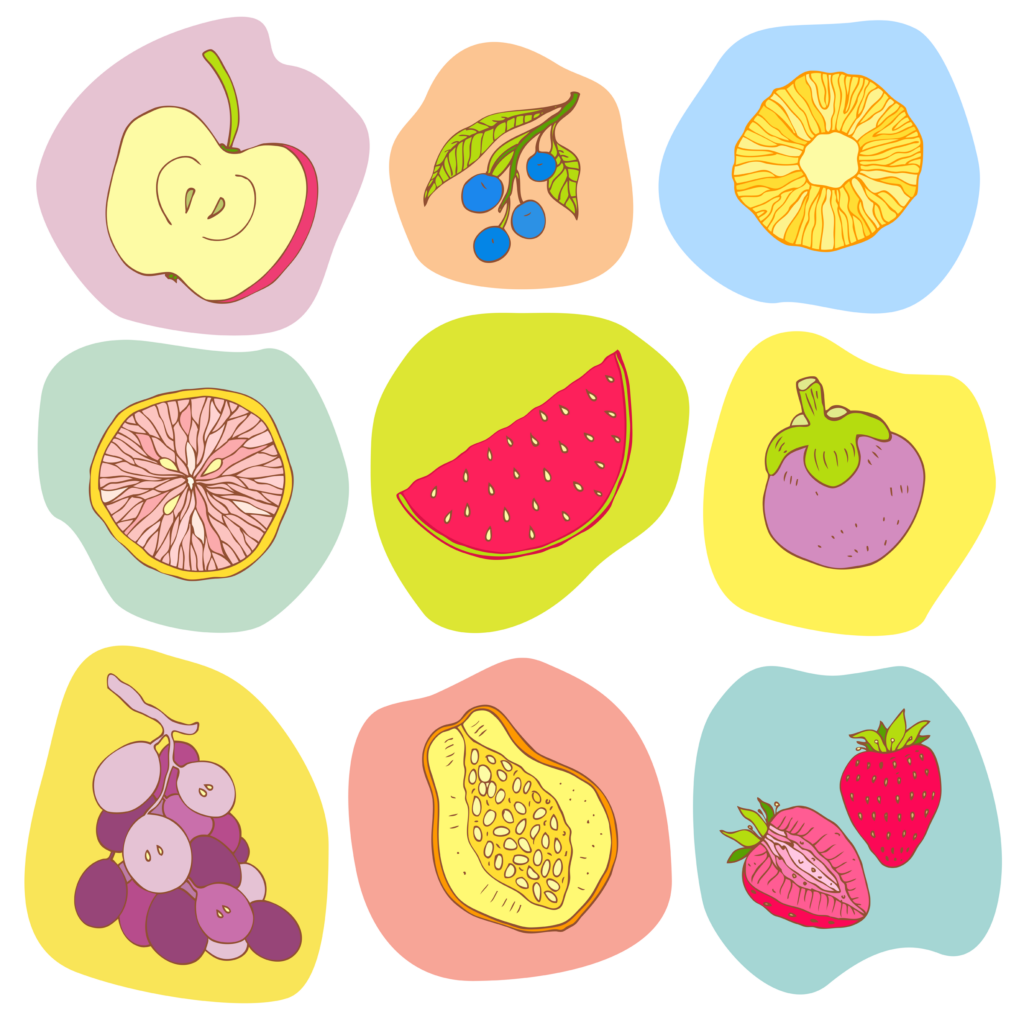 Looking for multiple fruit icons set against brightly colored backgrounds? Your search is over. Download this vector image that features an apple, blueberries, pineapple, papaya, bunch of grapes, eggplant, and watermelon.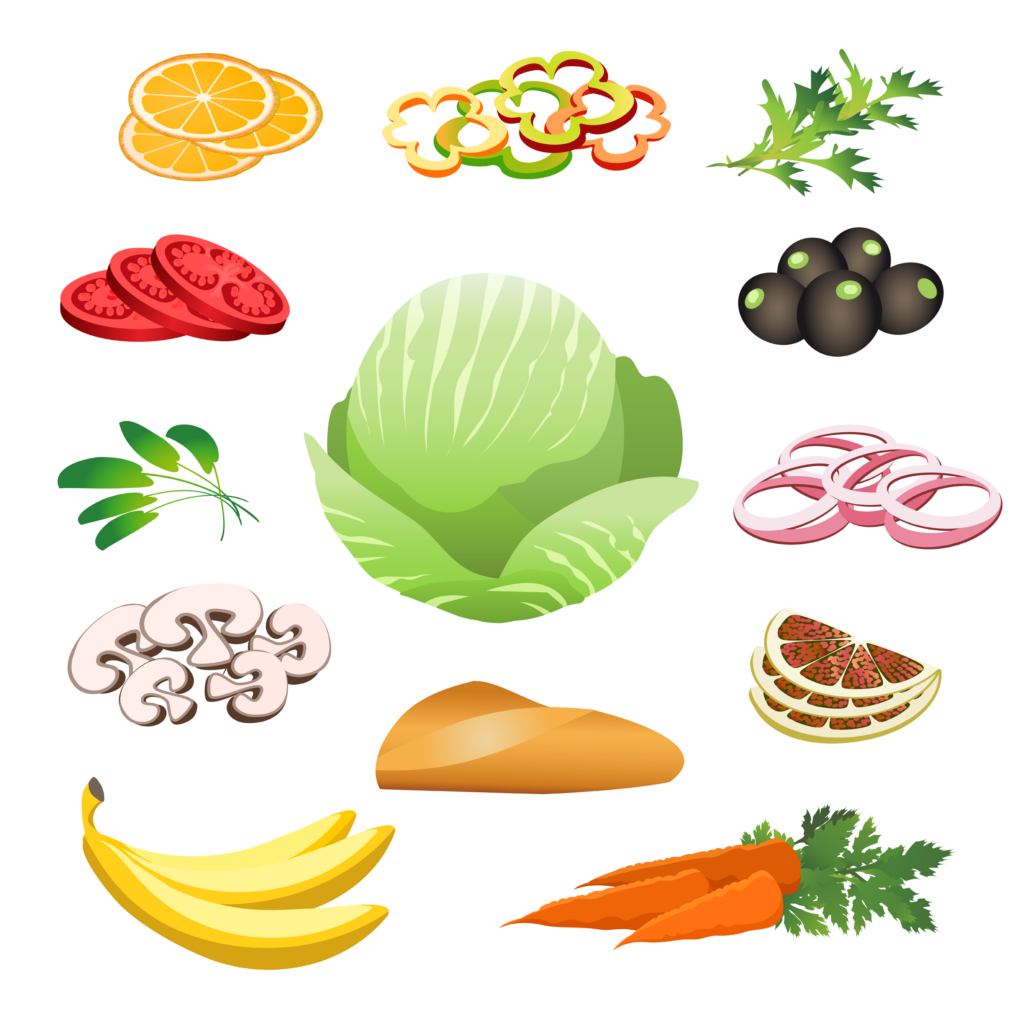 Need to showcase healthy foods? Download this vector set that includes banana, tomatoes, onions, olives, carrots, cabbage, peppers and more!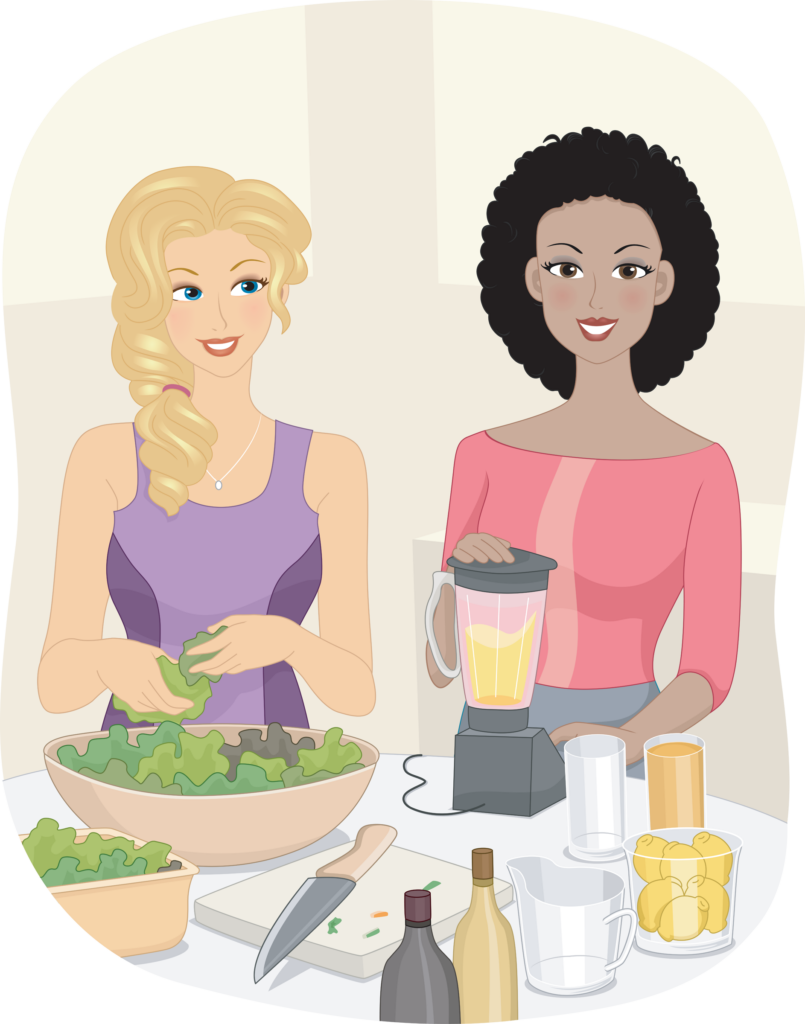 Searching for a scene that shows folks making smoothies? Download this vector illustration of two women preparing juice drinks with fruits and veggies.
Need an example of a healthy school lunch? Download this vector illustration of a red backpack and green lunch box with a sandwich, salad, banana and orange.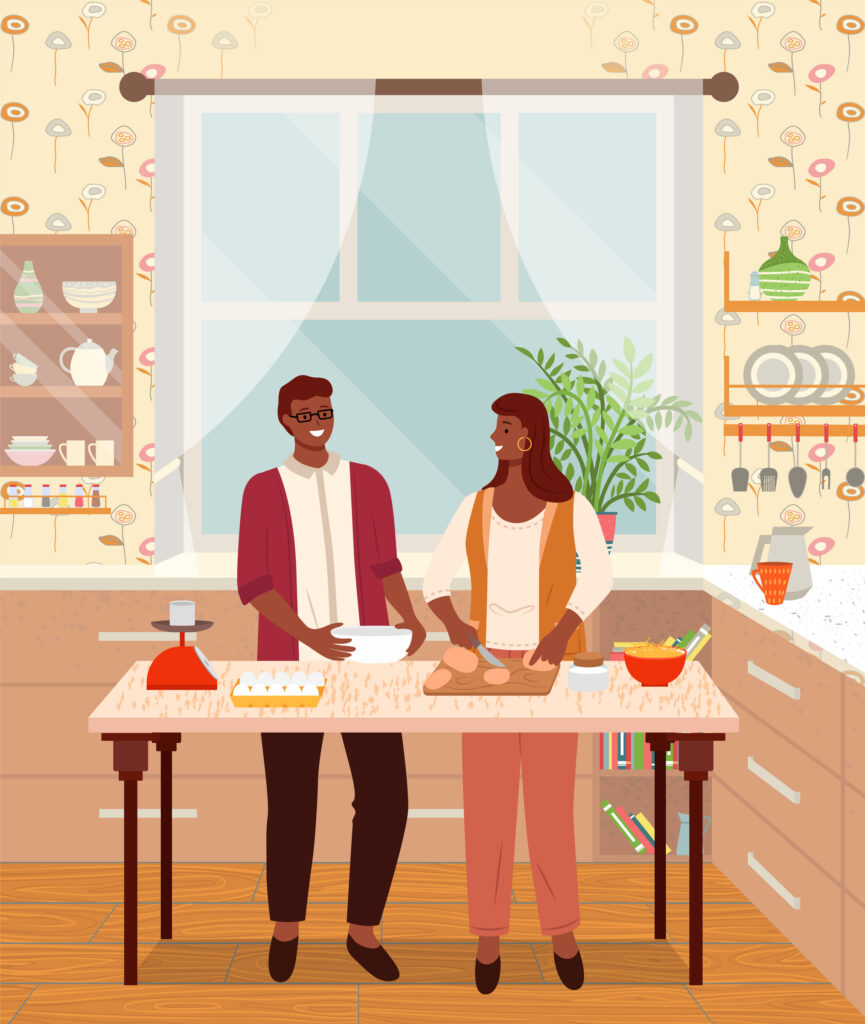 Need an illustration of two people preparing a meal? Download this vector image of a man and woman working together to cook a meal in a cozy kitchen setting.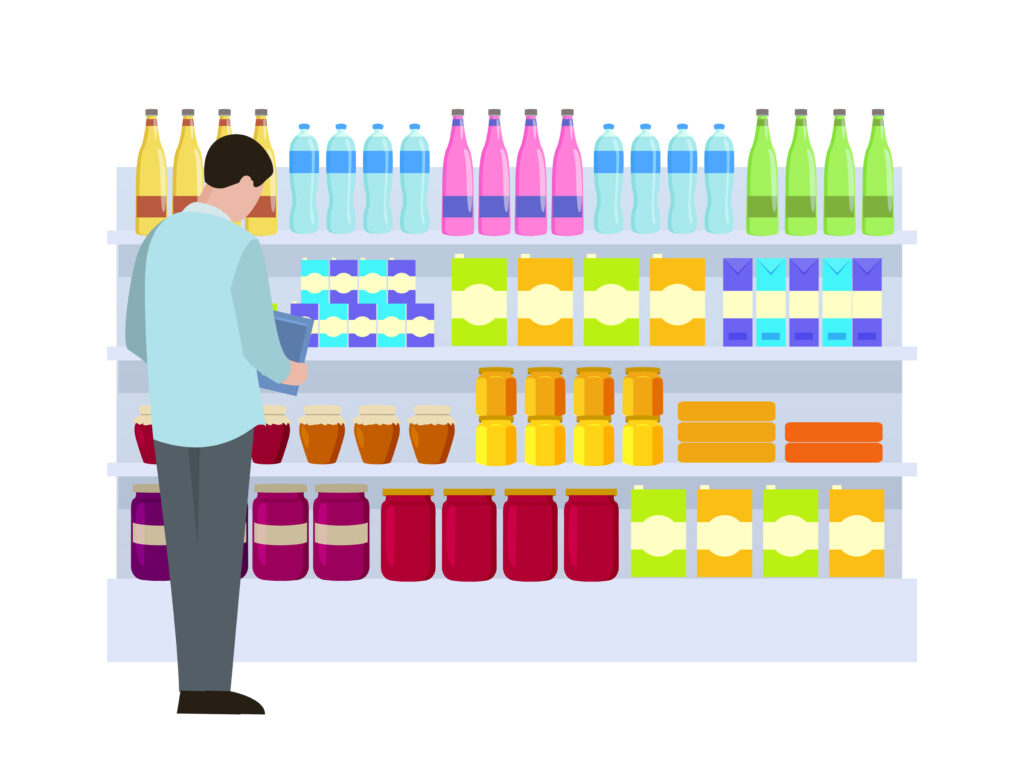 Searching for a vector image that shows someone shopping at a supermarket? Download this illustration of a man looking at food products on a grocery store shelf.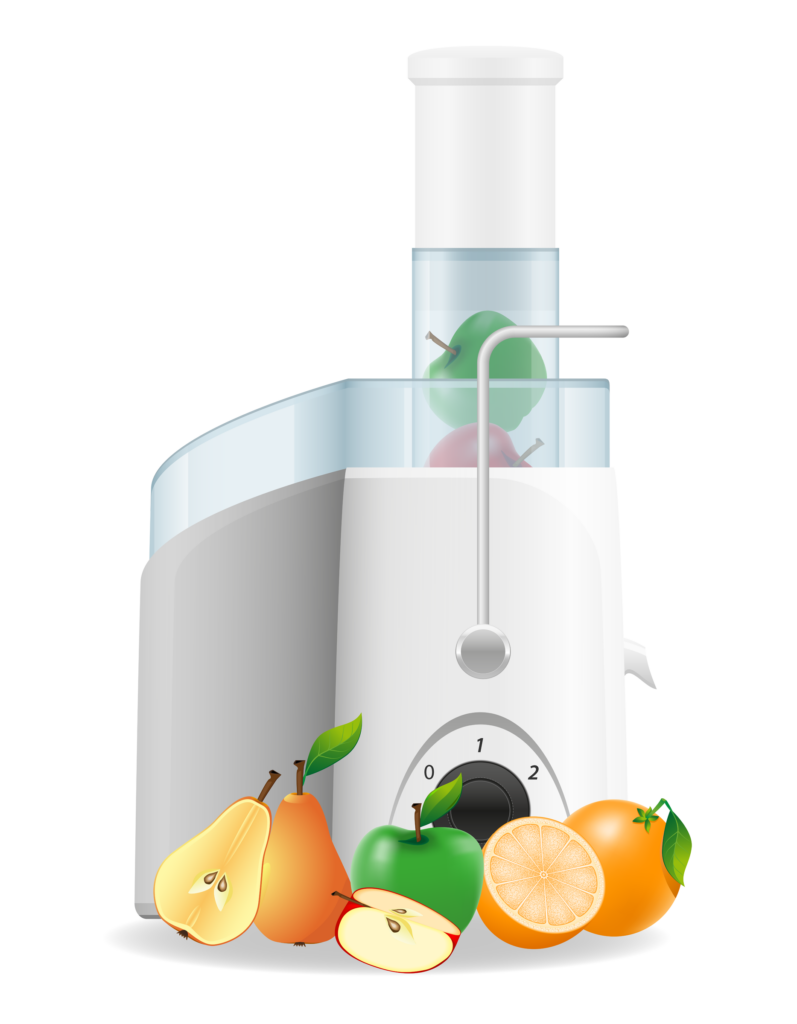 Talking about the benefits of juicing or just need a vector of this kitchen appliance in action? Download this vector illustration of an electric juicer processing apples, oranges, and pears.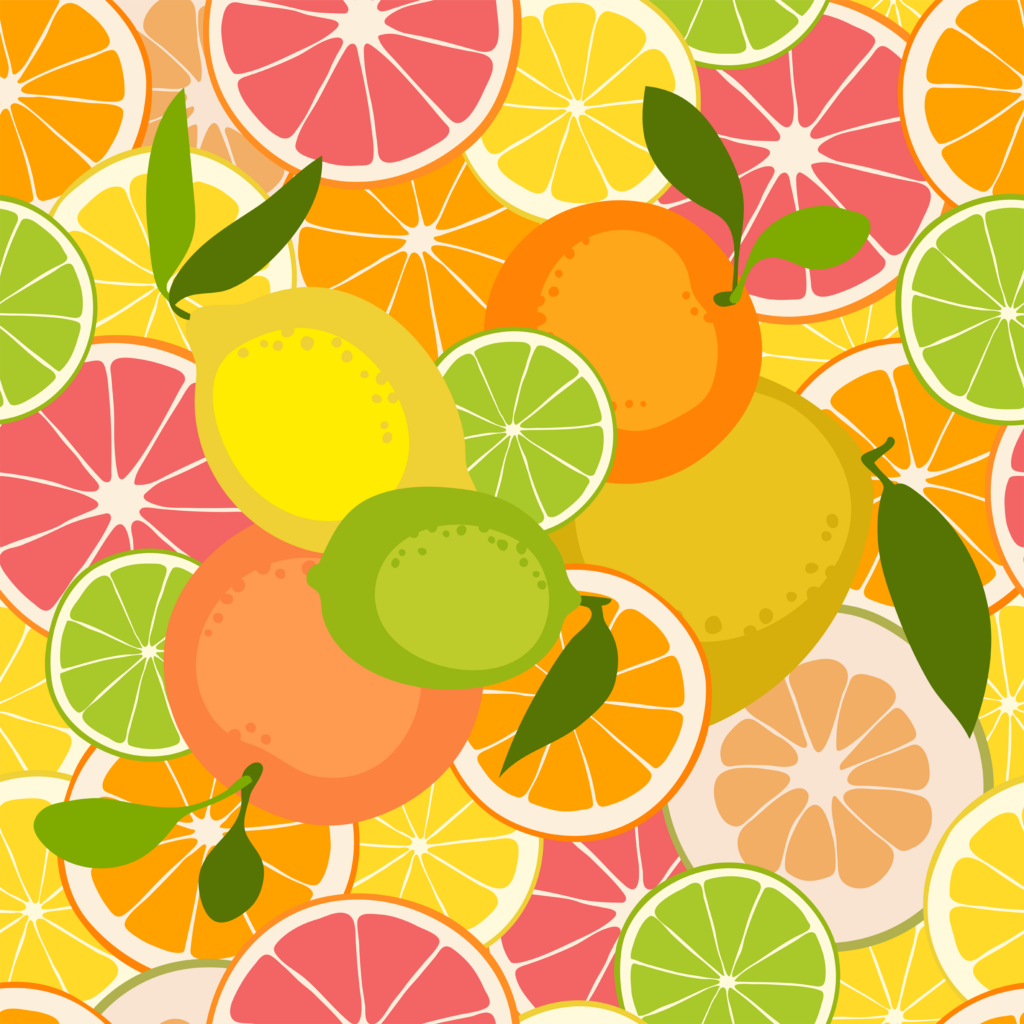 Searching for a vibrant vector pattern with a citrus theme? Look no further! Download this pattern that includes lemons, limes, oranges, pomelos, and grapefruits.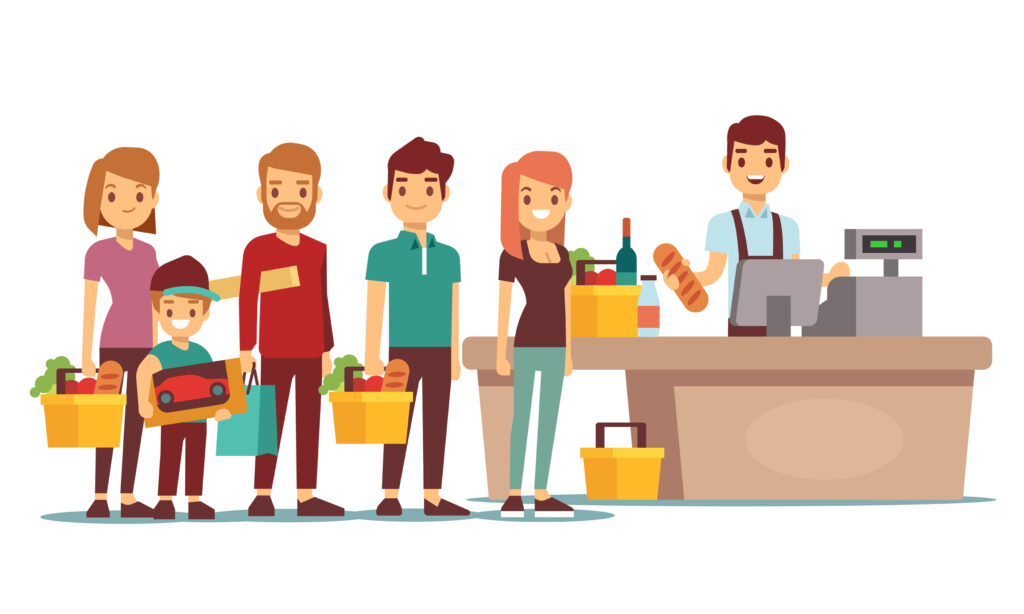 Can't figure out a way to visualize a scene with folks in queue at a cash register? Download this vector image of people in line at a supermarket, purchasing food, wine, and toy car.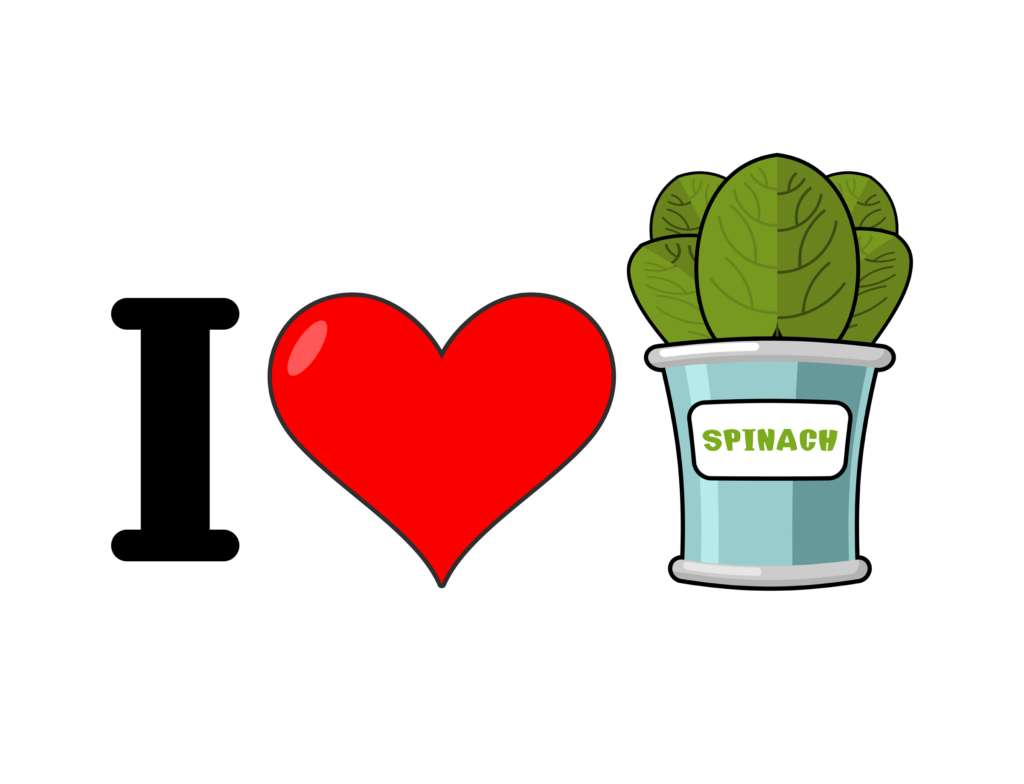 Do you like spinach? If so, this is the perfect vector graphic for you. Download this text-centric image that expresses one's love for spinach.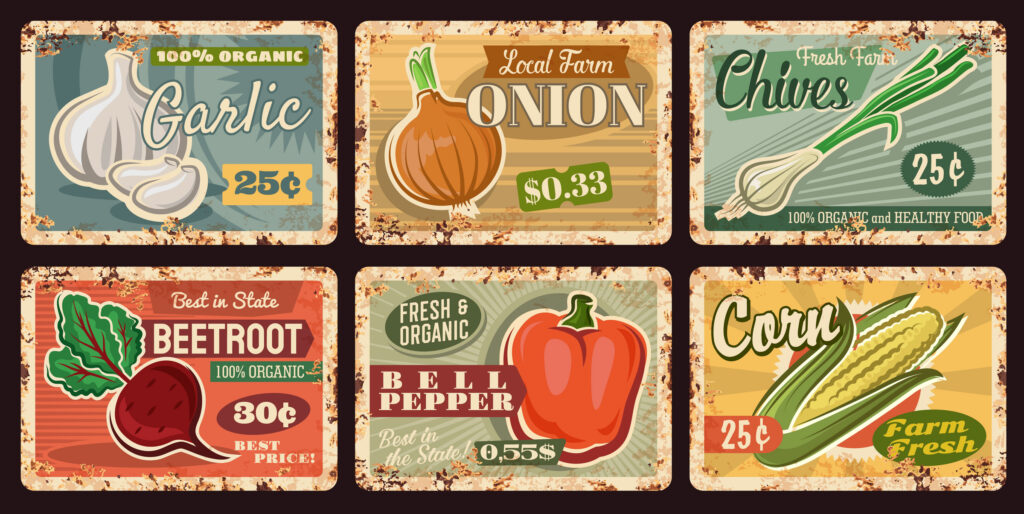 Looking for vector signs that would work well at a farmers market or as decor in an urban homestead? Download this set of vintage-style vector tin signs that feature garlic, onion, chives, beetroot, bell pepper, and corn!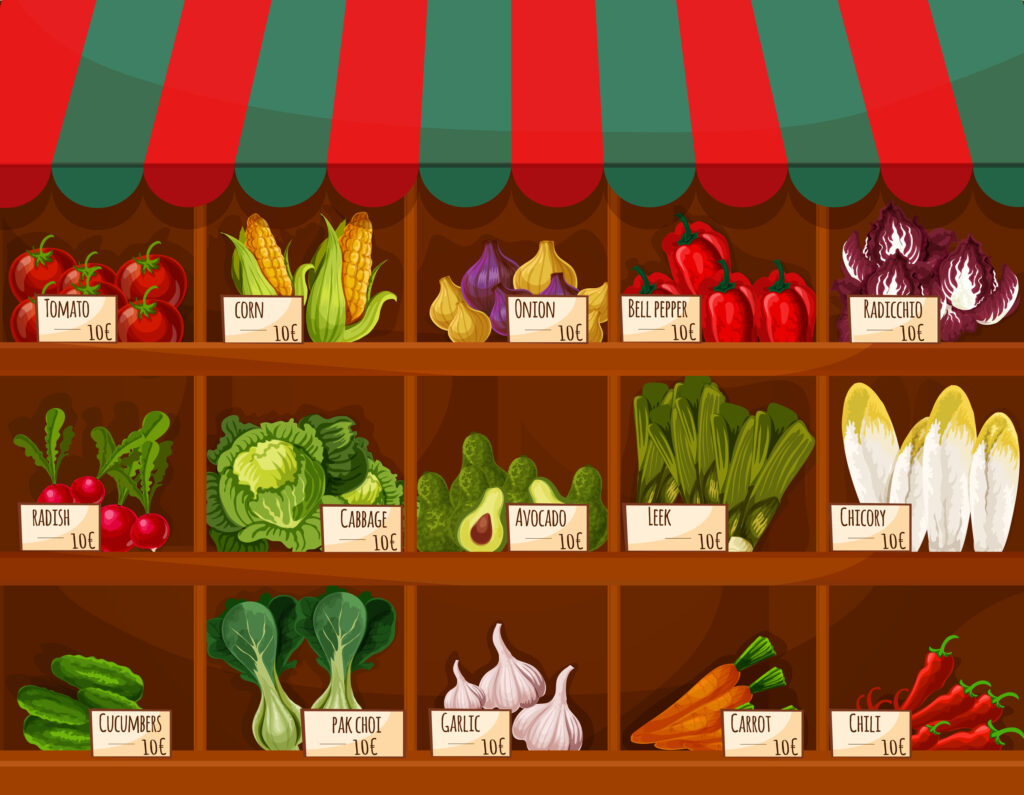 Very few vectors images can successfully incorporate a lot of produce without making it look crowded. Need a well-composed image with a lot of veggies? Download this illustration of a vegetable and fruit market stall.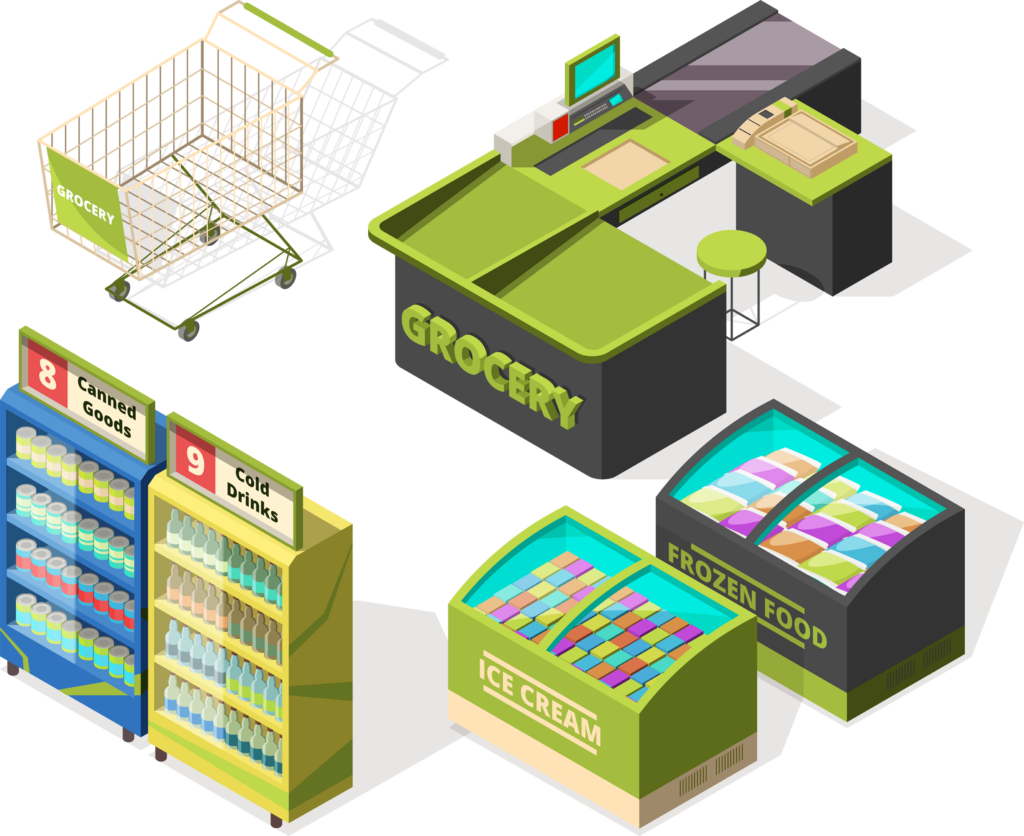 In need of a grocery store graphic? Download this isometric image of a grocery store that has ice cream, frozen food, canned goods and cold drinks readily available.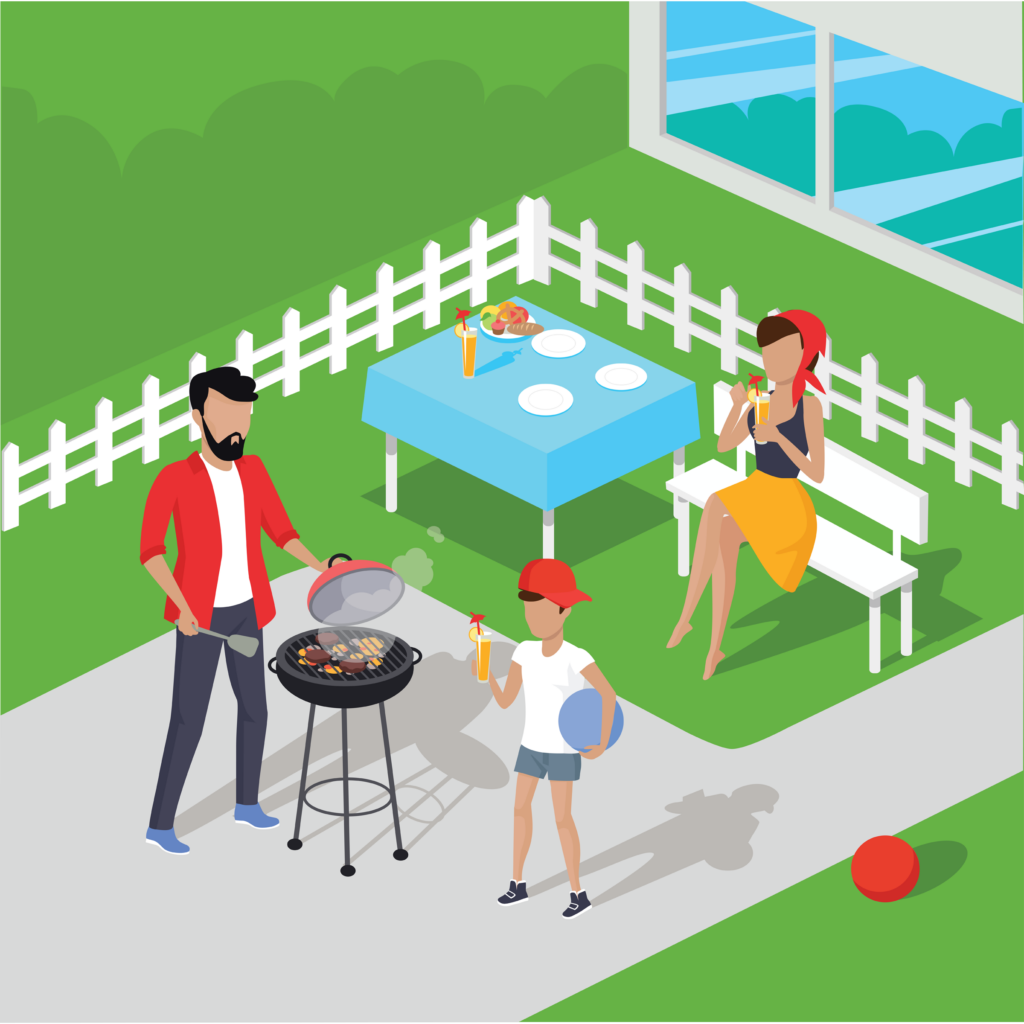 Want to show the ways food connects us to want another? Download this vector illustration of a family bonding and barbecuing on a warm day.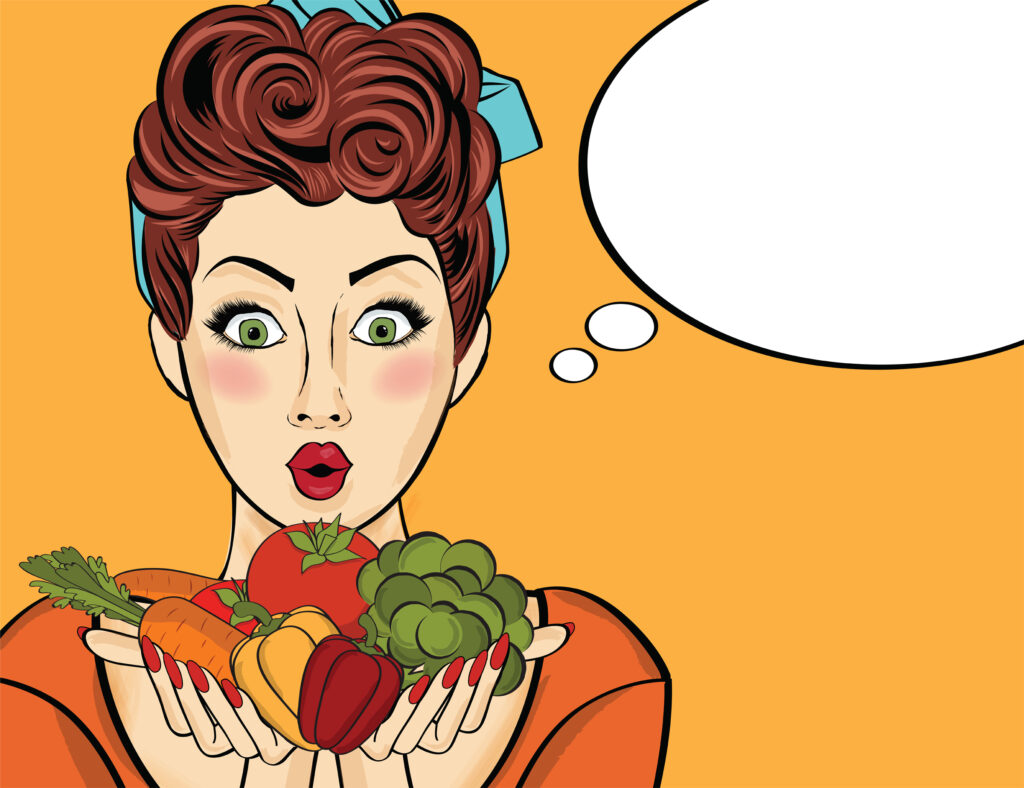 Looking for a fun way to discuss food? Or just want to make a food-themed meme? Download this pop-art style vector image of a woman holding bell peppers, carrots, broccoli and tomatoes, with a blank speech bubble that can be customized with your own text.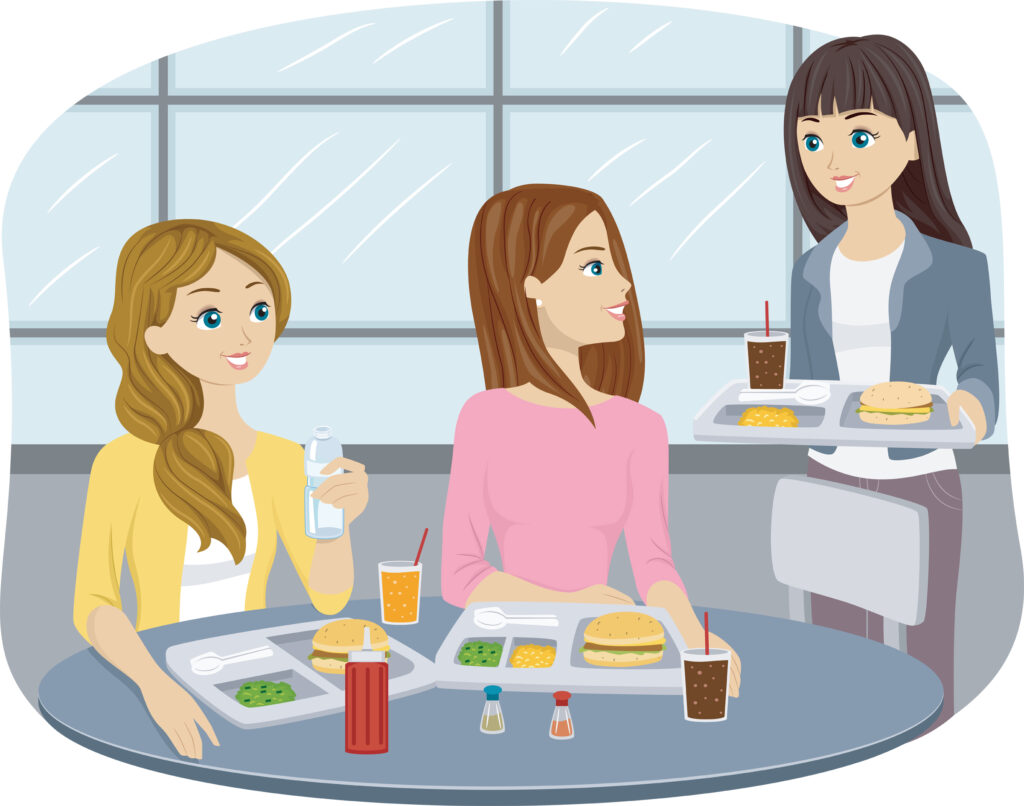 Want to show an example of friends bonding over a meal? Download this vector illustration of three young women conversing over lunch in a cafeteria.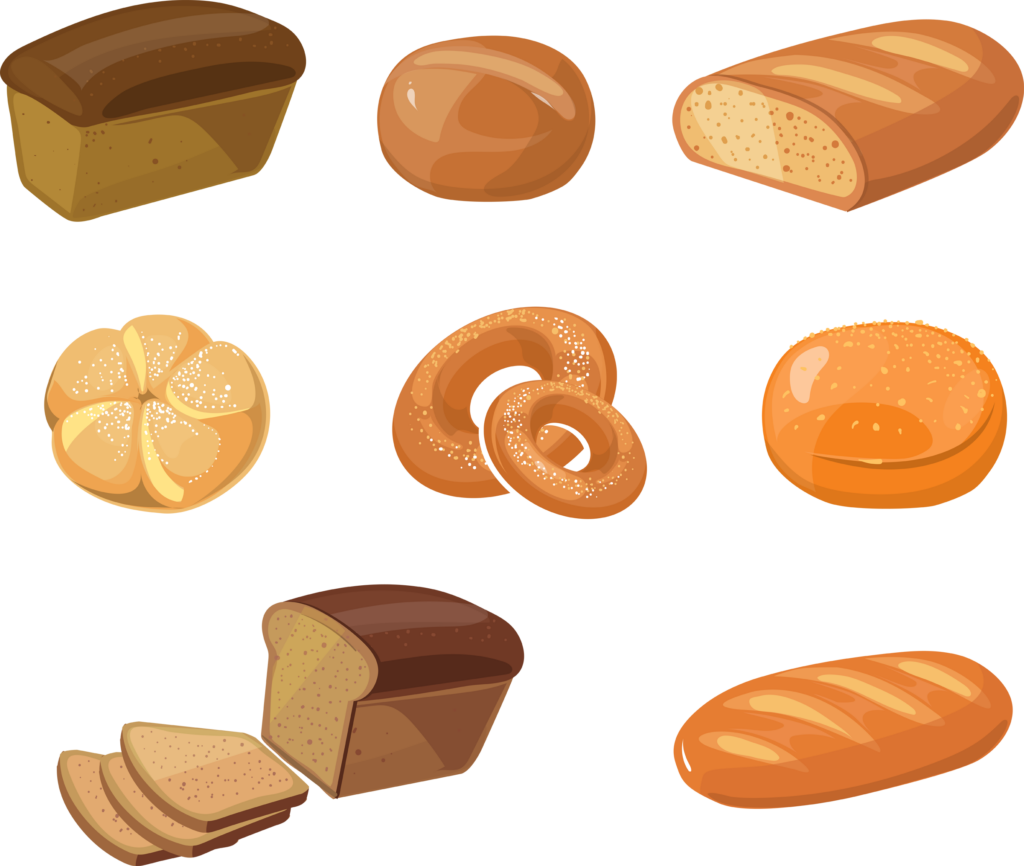 Searching for the best bread vector? Download this icon set that features a variety of bread loaves.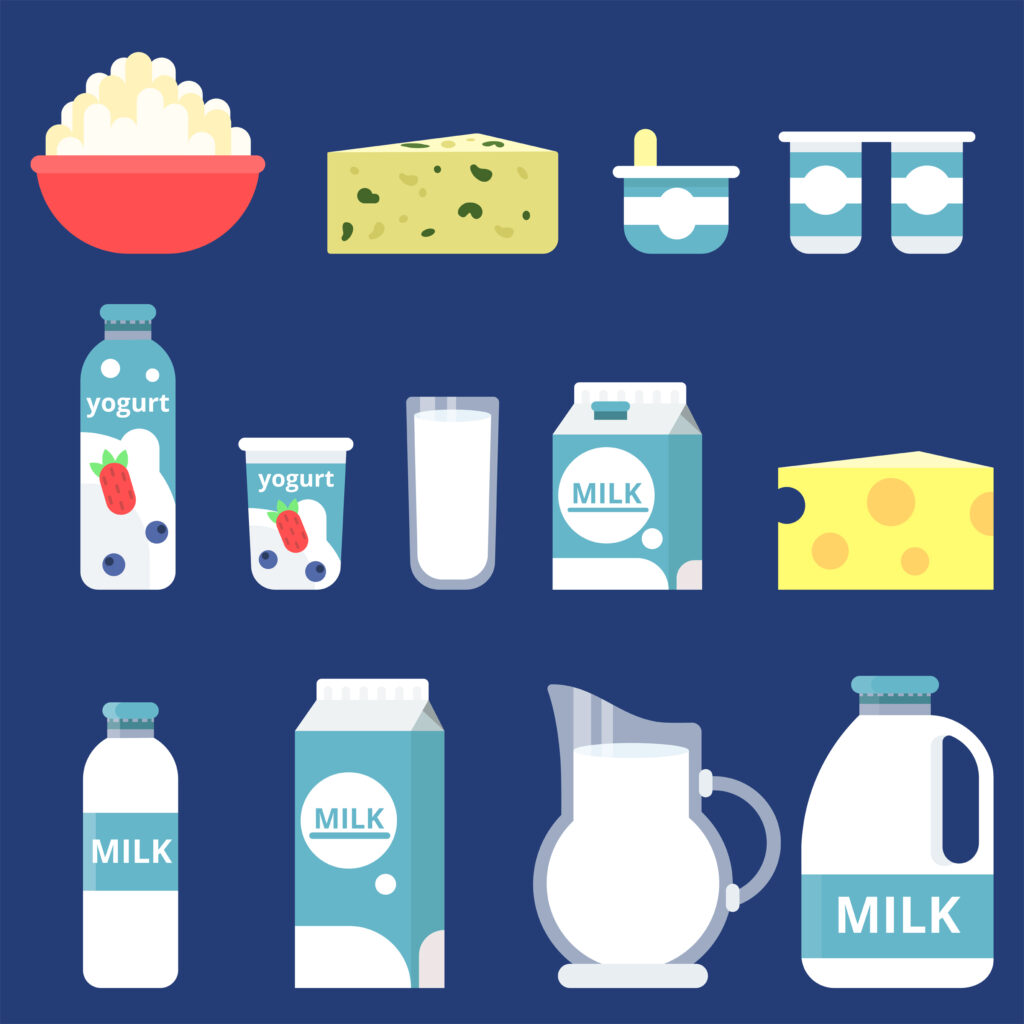 Need images of of milk or other dairy products? Download this vector image that features gallons, glasses, and cartons of milk; as well as, as different varieties of yogurt and cheese.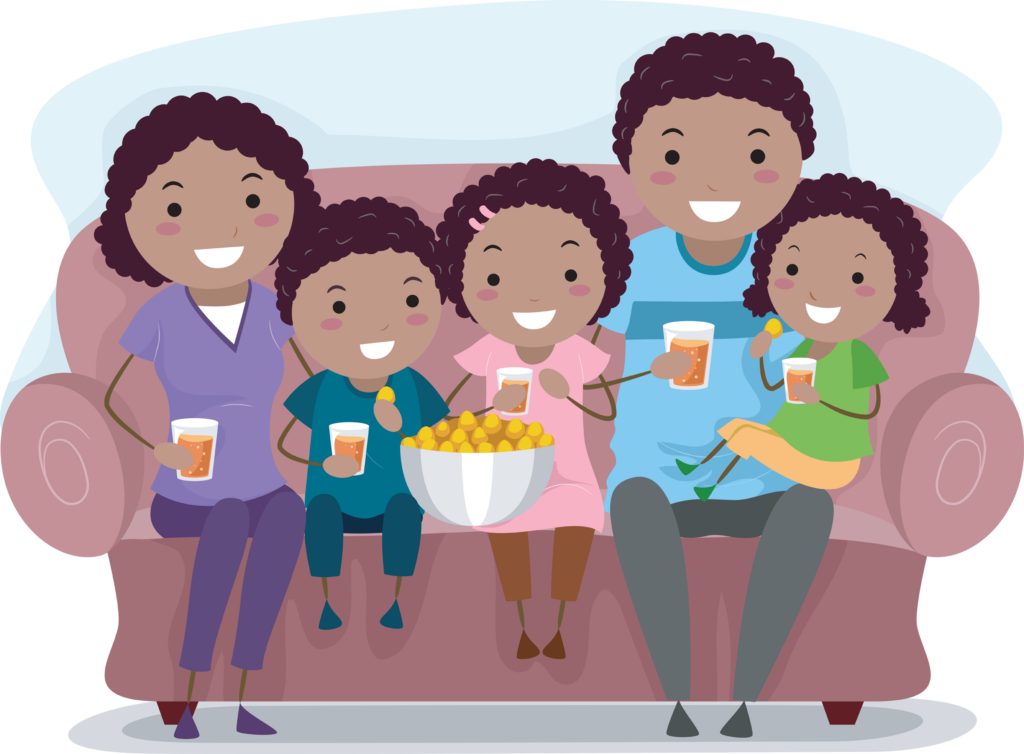 Want to show the ways that food can bring families together? Download this vector illustration of a family enjoying a big bowl of popcorn and soda drinks while sitting on the sofa together.