"To leave the world better than you found it, sometimes you have to pick up other people's trash."

Bill Nye, American Mechanical Engineer & Science Communicator
Are you looking for vectors illustrations for your discussion about the environment? Searching for tips to share with a classroom of students eager to be more eco-friendly? If you answered yes to either of those questions, this post is definitely for you. Here, you'll find 10 tips to be more eco-friendly and 25 vector illustrations that all about the environment. So, what are you waiting for? Keep scrolling and download these eco-themed icons and illustrations today!
10 Tips to Be More Eco-Friendly
Cut down on your consumption of single-use plastics such as disposable water bottles and plastic eating utensils.
Recycle glass and paper products whenever possible.
Create a compost bin to reduce food waste and generate organic fertilizer for your garden.
Switch to a sustainable and/or tree-less toilet paper option – use rolls made from bamboo, which grows incredibly fast.
Donate unused or unneeded appliances and clothing instead of throwing them in the trash.
Switch to paperless billing when possible to cut down on paper consumption.
Pick up litter when you see it and avoid contributing to land pollution.
Unplug electronics when not in use.
Hand-wash and mend clothing for increased durability.
Switch to energy-efficient light bulbs and try to conserve electricity whenever possible.
25 Environmental Icons & Illustrations
Searching for environmentally-focused icons and illustrations to brighten up your lesson plans on ecology? We've got you covered! Below, you'll find 25 vector files about sustainability, alternative energy sources, recycling, pollution, going green, and everything in between.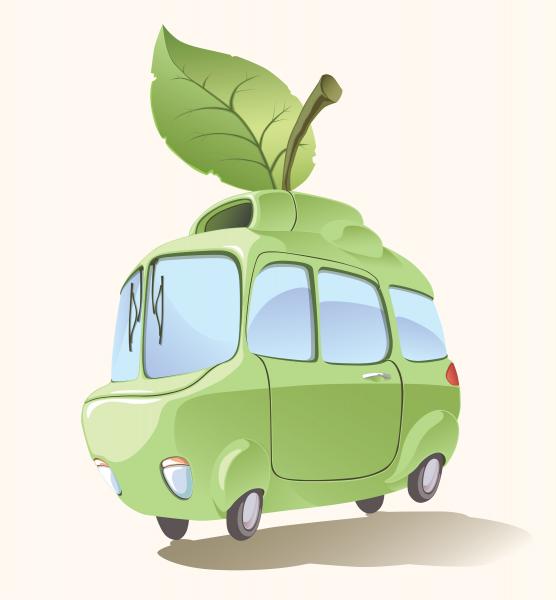 The future of our planet requires a more ecologically clean and environmentally-friendly approach. Do you want to discuss the driving forces behind climate change? Or how folks can take simple steps to reduce their carbon footprint? You'll need vectors to illustrate your point – like this Clipart of an eco-friendly, retro-styled car.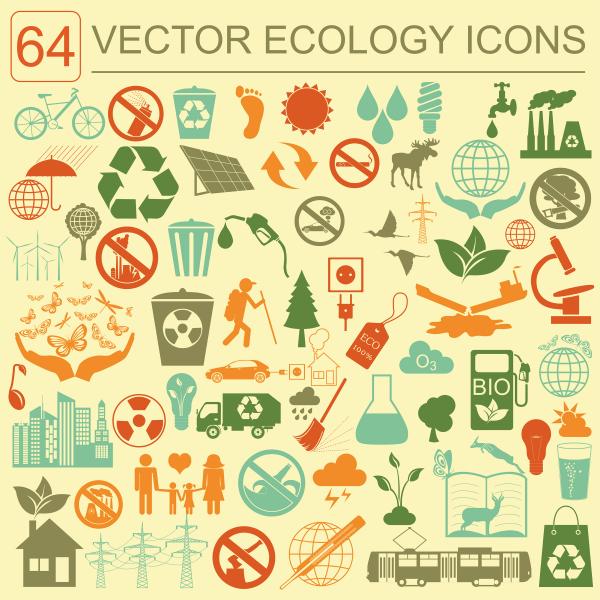 If you teach environmental science or have an interest in ecology, this vector set is perfect for you. It has 64 vector icons related to the environment, ecosystems, pollution, and sustainable solutions – a bit of everything one could need to tackle a debate about the value of being eco-friendly.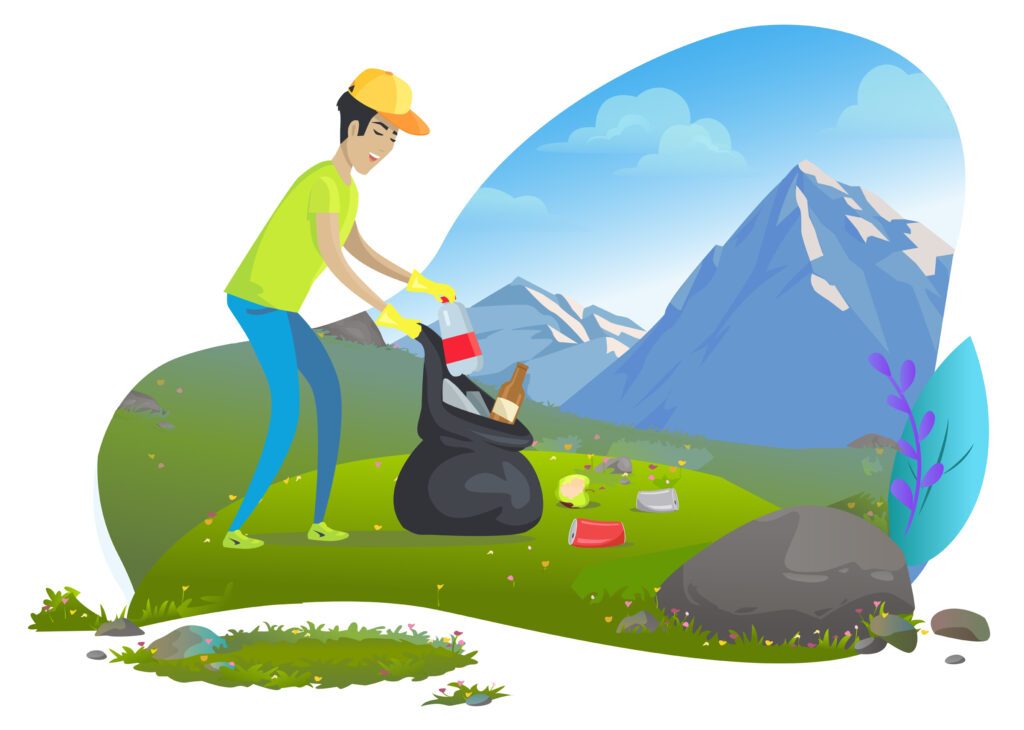 Are you organizing a clean-up at a nearby park, trail, or green space? Need to attract the attention of potential volunteers? Use this Clipart, of a volunteer worker wearing rubber gloves and collecting litter from the grass in a mountain's valley.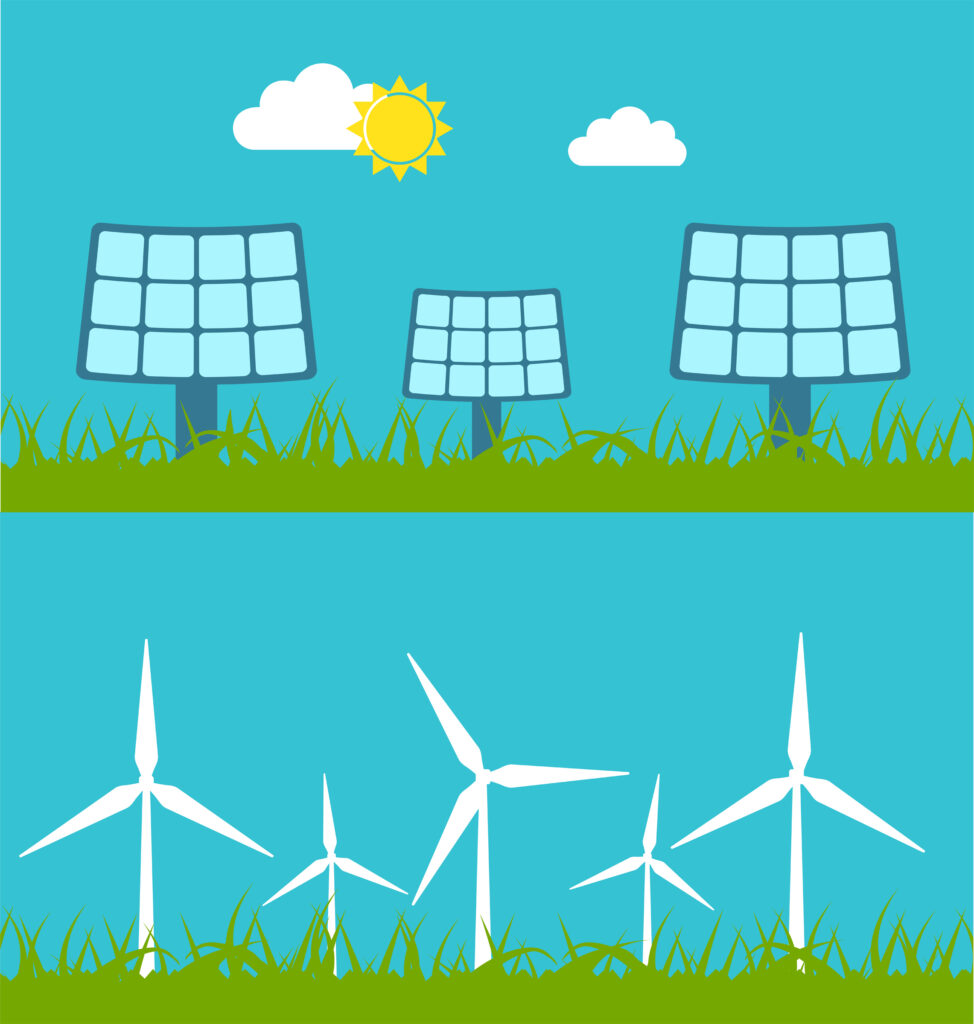 Teaching a lesson on solar or wind energy? Want to discuss the sustainability of alternative energy sources? This graphic illustration depicting solar panels and wind generators might just do the trick.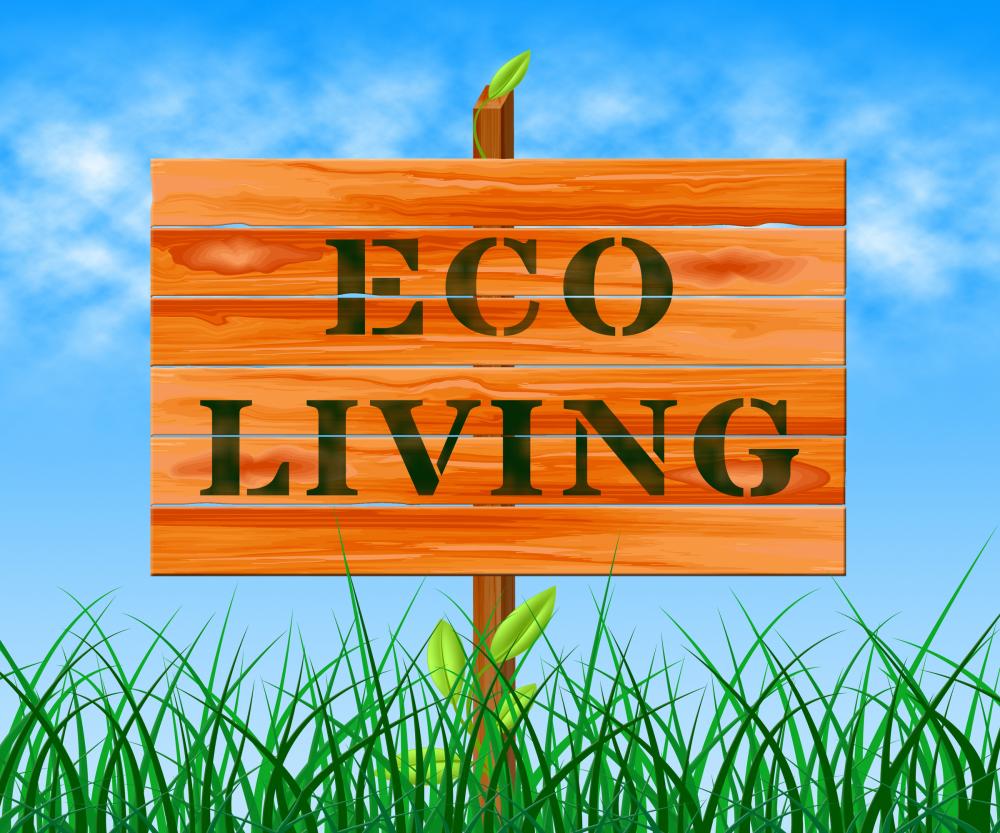 Looking for a sign to go green? Here's one! This 3D illustration of a wood-planked sign that reads 'eco living' can be used for a plethora of projects related to the environment, sustainability, and all things ecology.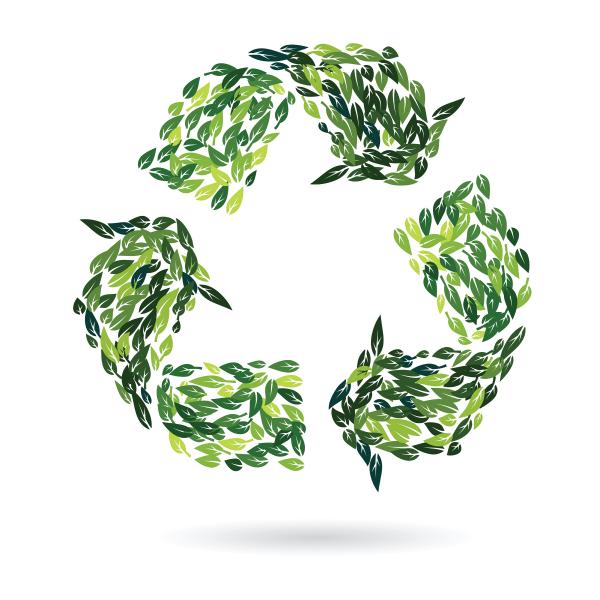 The environment needs protection. Recycling is one of many ways you can show up for the environment and aid in the sustainability of plant and animal species. Are you searching for a recycling sign to post around your office or classroom? Are you teaching a class on the importance of recycling or how to identify recyclable materials? This recycling sign comprised of green leaves can be used for many things.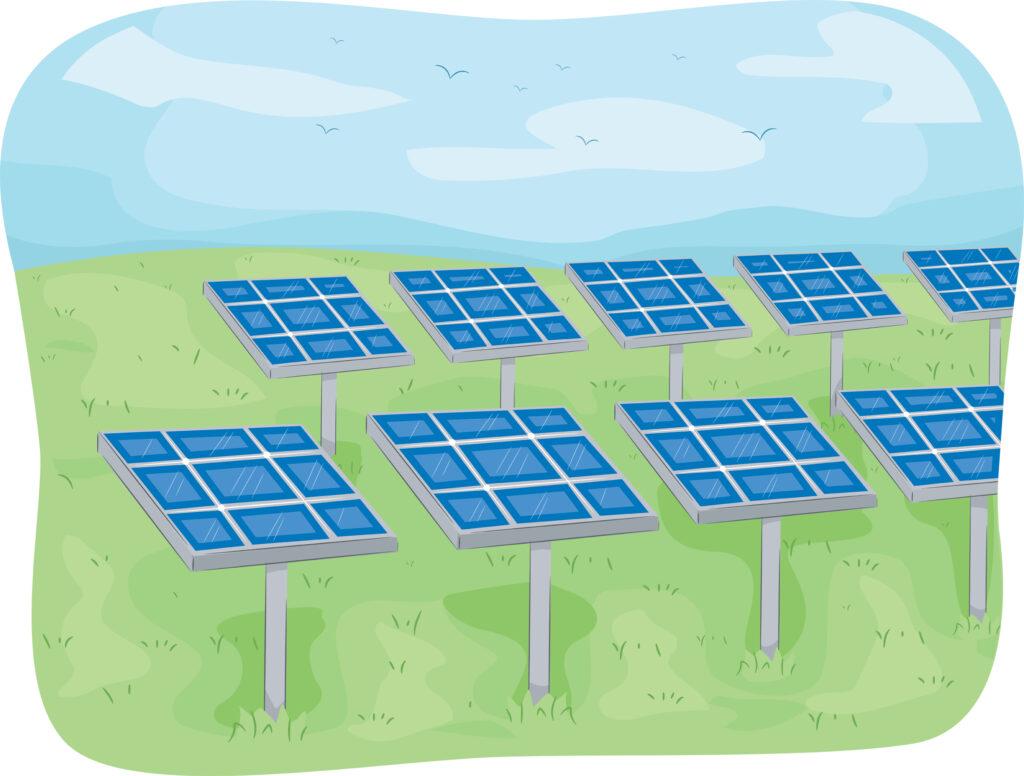 Solar panels harness the incredible power of the sun. Are you teaching a lesson on solar energy? This illustration of a field of solar panels can be used to discuss the benefits of solar energy and the processes that are undergone to generate electricity using the sun.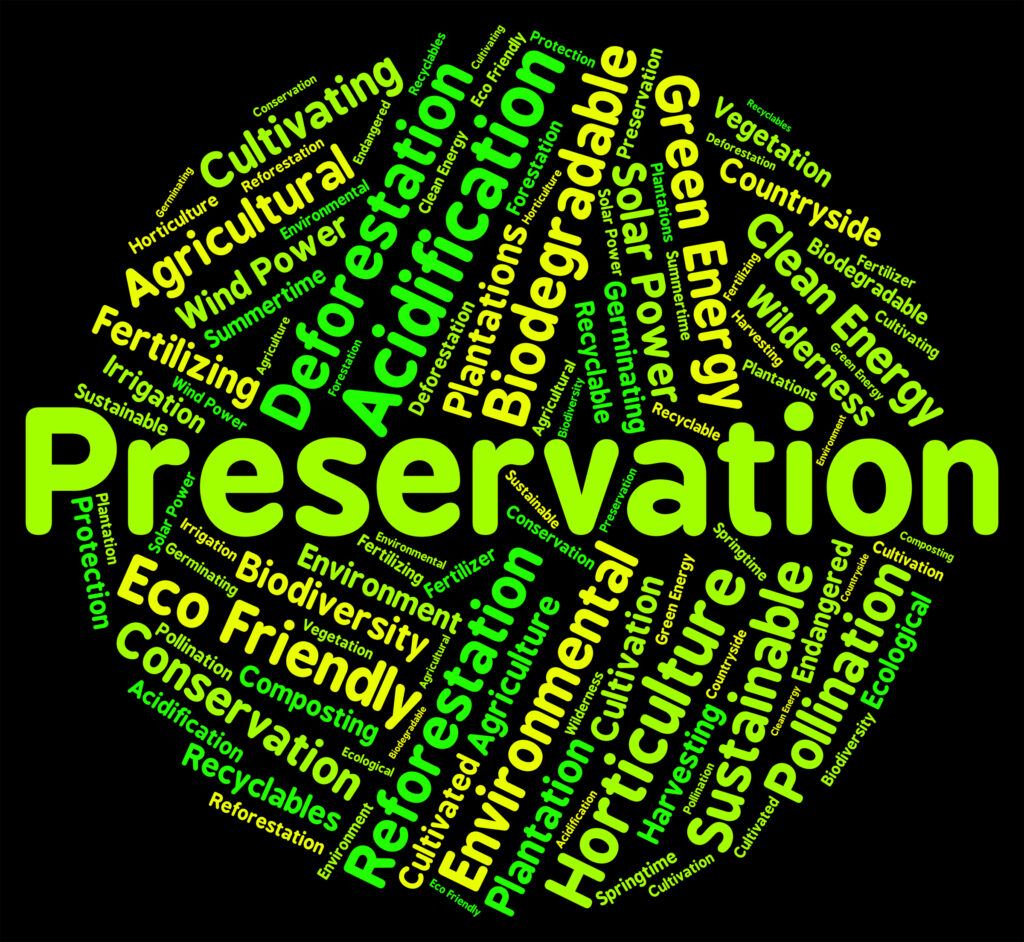 If you're looking for a text graphic with bright yellow and green tones, look no further! This vector file places the word preservation front and center and surrounds it with related terms such as reforestation, conservation, pollination, endangered, recyclables, biodiversity, and more! Searching for Clipart to jog your students' critical thinking skills? This one will do just that!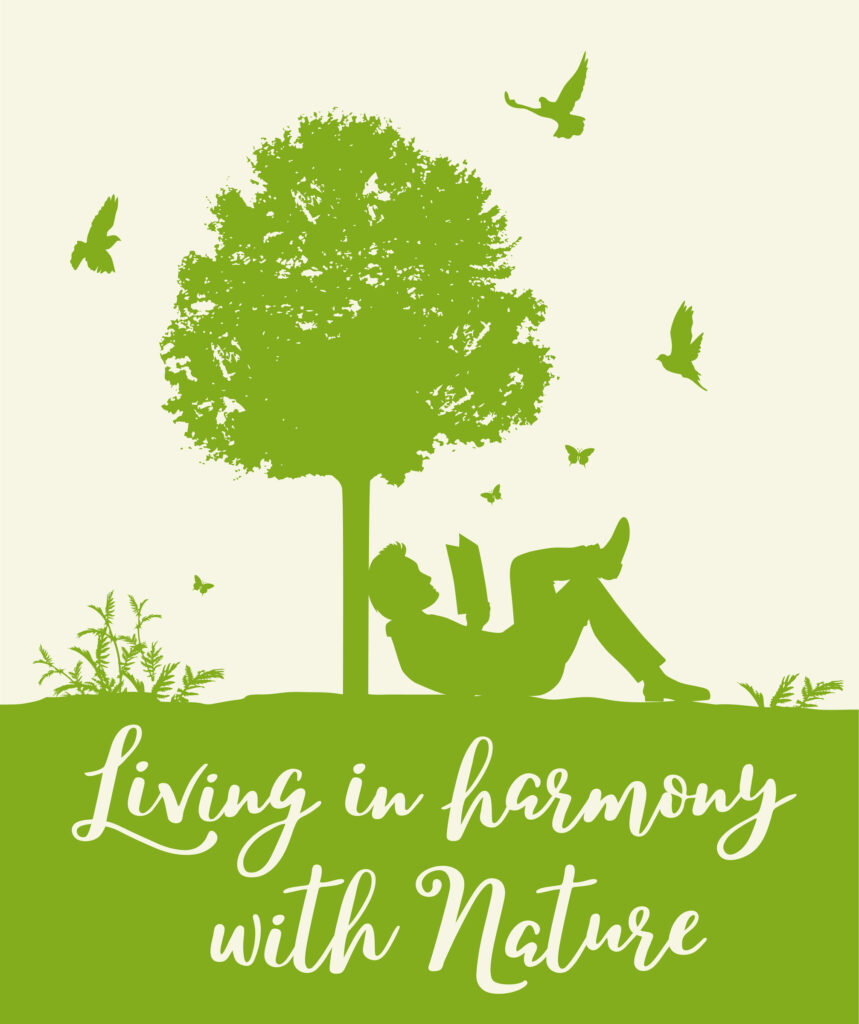 Learning to live in harmony with nature can be quite the feat but it is far from impossible! Are you discussing the highs and lows of living as one with Mother nature with your students? Give them a realistic view of living off the land, being eco-friendly or zero-waste and the impact they already have on the environment. A detailed overview of the possibilities is sure to inspire a student or two!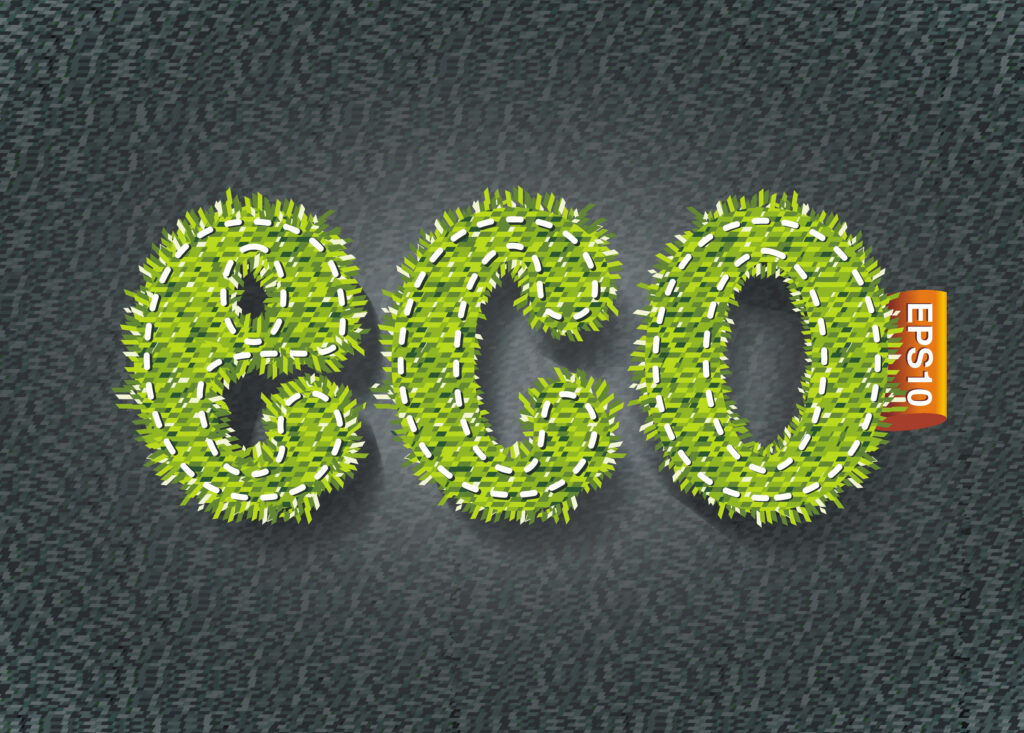 Looking for labels? Try this one on for size! With its distinct grass-like texture and illustrated seams, it's the perfect graphic for an eco-friendly clothing or accessories designer. Agree? Download it right away!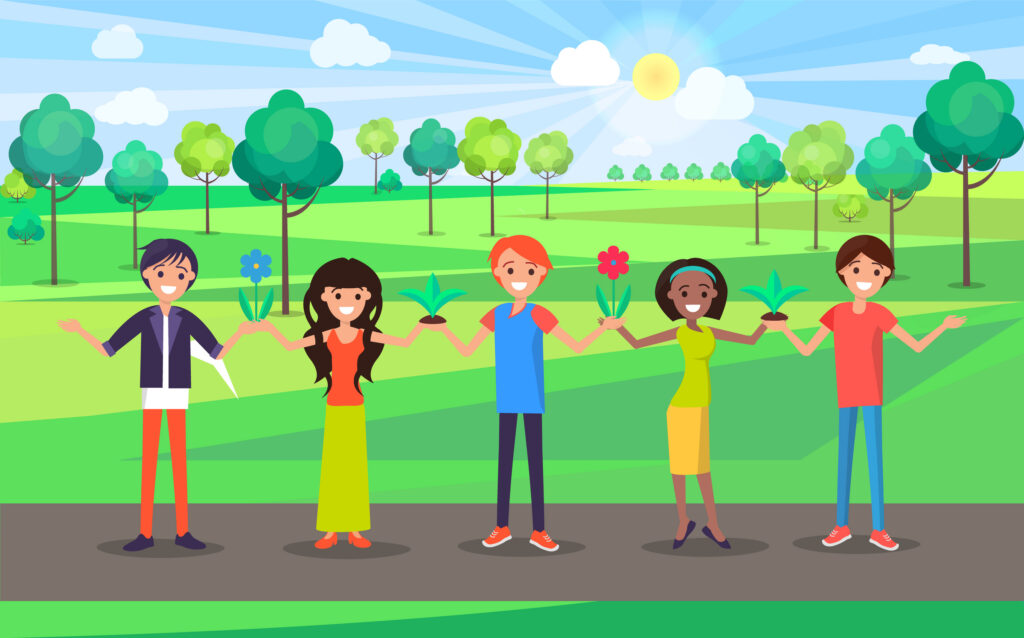 It's everyone's responsibility to take care of our Earth. Are you trying to inspire your students or loved ones to get involved with an environmental project or hobby? Use this graphic of diverse people holding plants and smiling happily in a field of trees to inspire folks to get involved!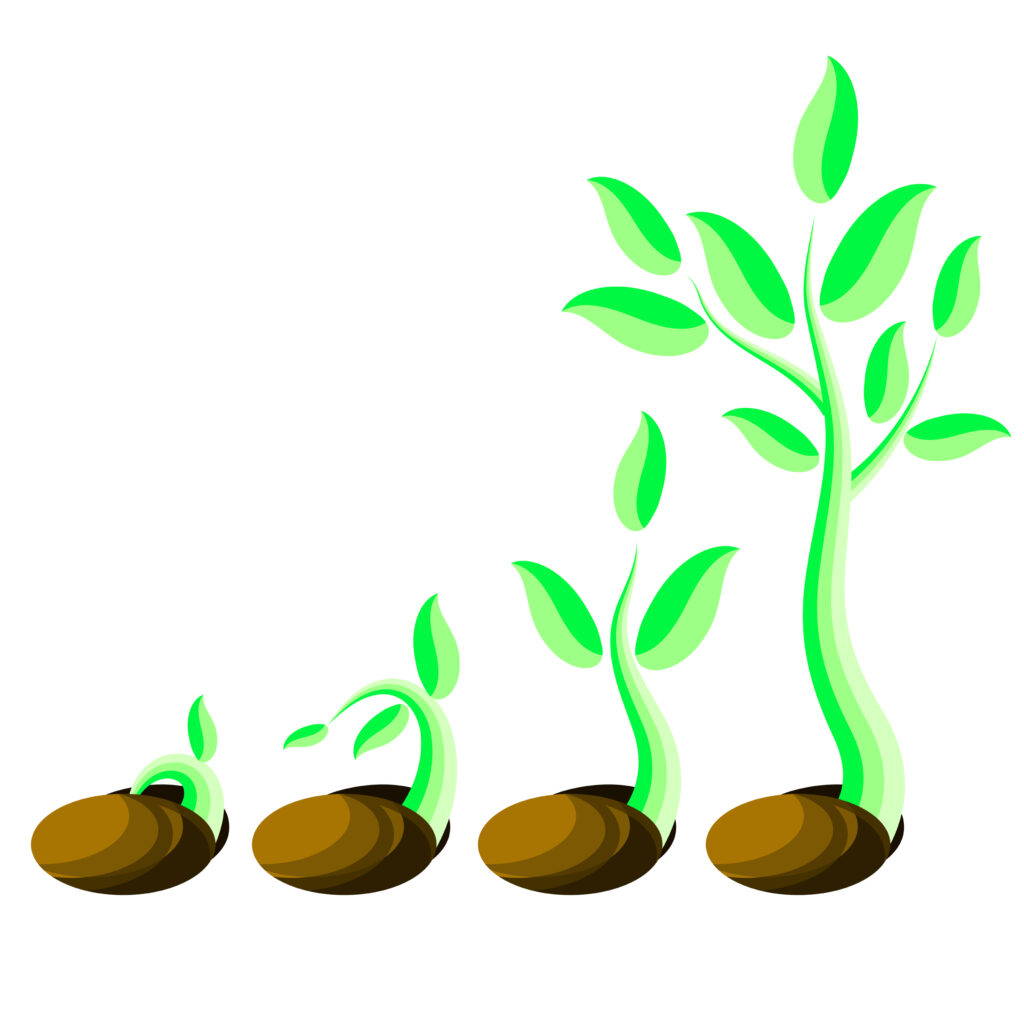 Growth happens over time. Do you need Clipart to illustrate that concept? Use this illustration of a seedling growing through different phases of its life – from sapling to lush green plant.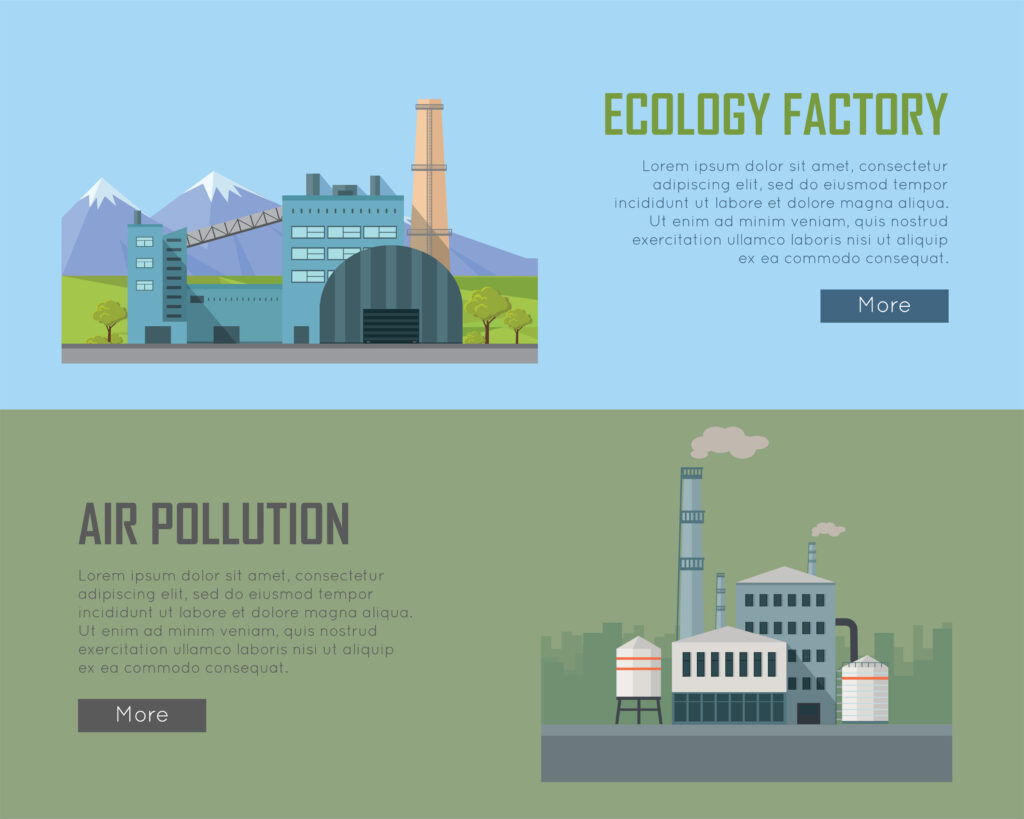 Searching for a template to plug in your own research on ecology and air pollution? Look no further than this set of banners! This template can be customized to say whatever you like and used for a variety of creative applications concerning the environment.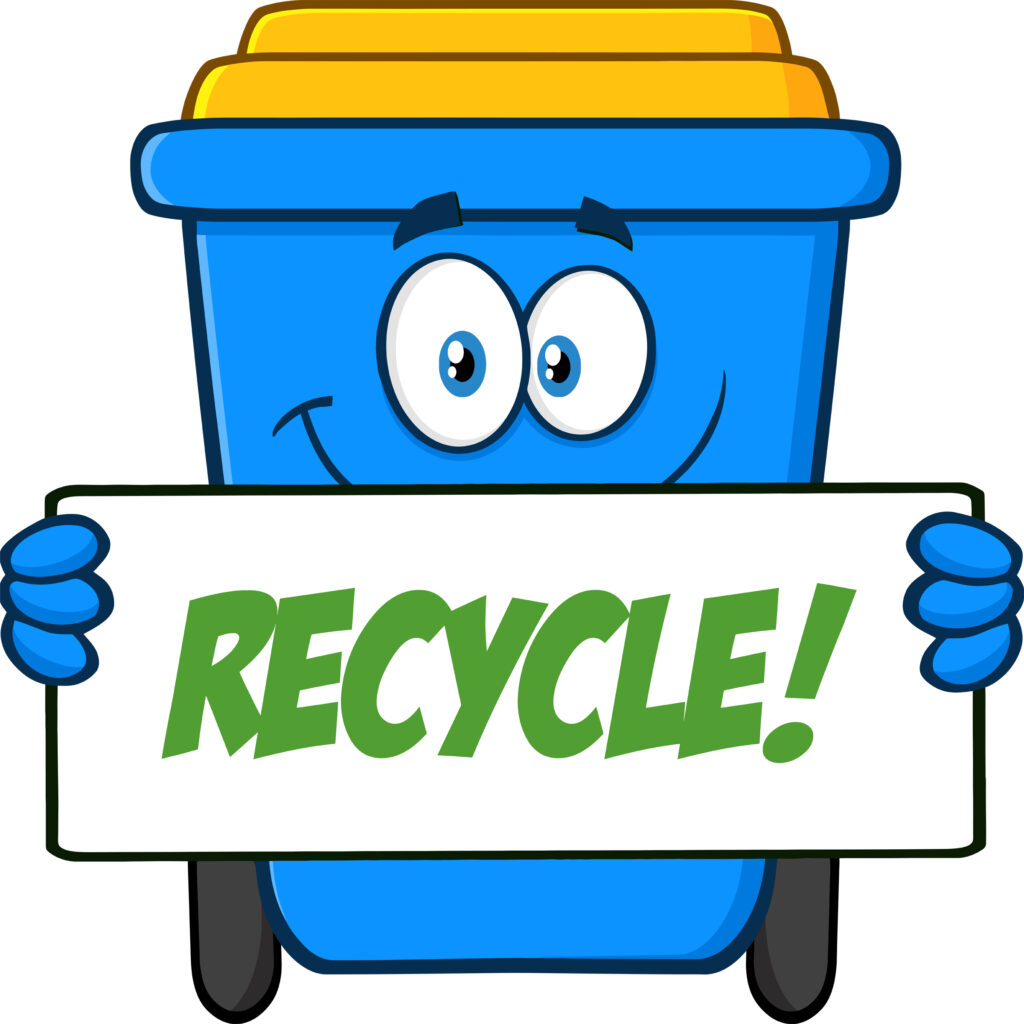 Many people believe in the power of recycling as a way to reduce waste and give items a second life. Are you trying to encourage others to hop on the recycling bandwagon? Use this fun graphic illustration of a recycle bin smiling and holding up a sign that exclaims "recycle!" boldly.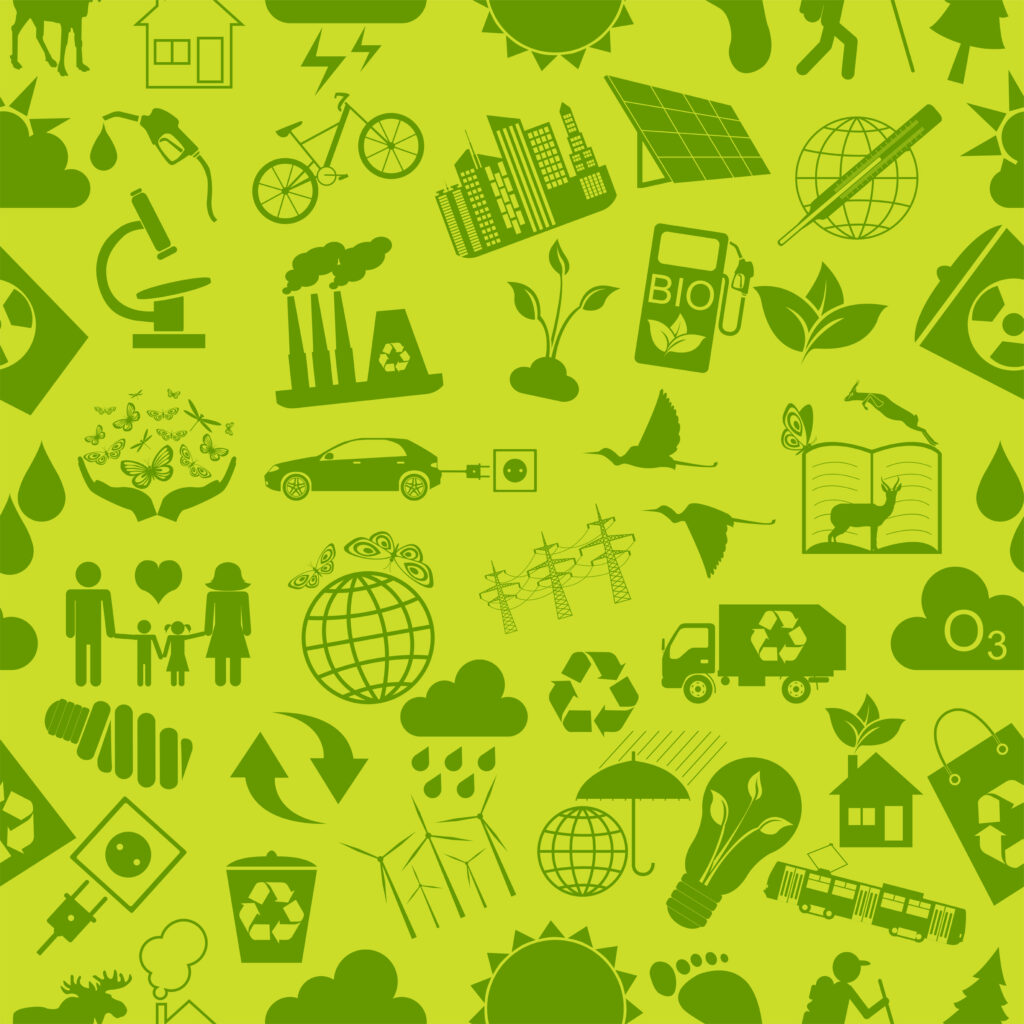 Seamless patterns with ecological icons can be hard to come by. Luckily, this one exists! And with its images of rain clouds, recycling symbols, carbon footprints, hikers, energy-efficient light bulbs, electric cars, wind turbines, and biofuel; it's sure to match any environmental concept you're trying to convey.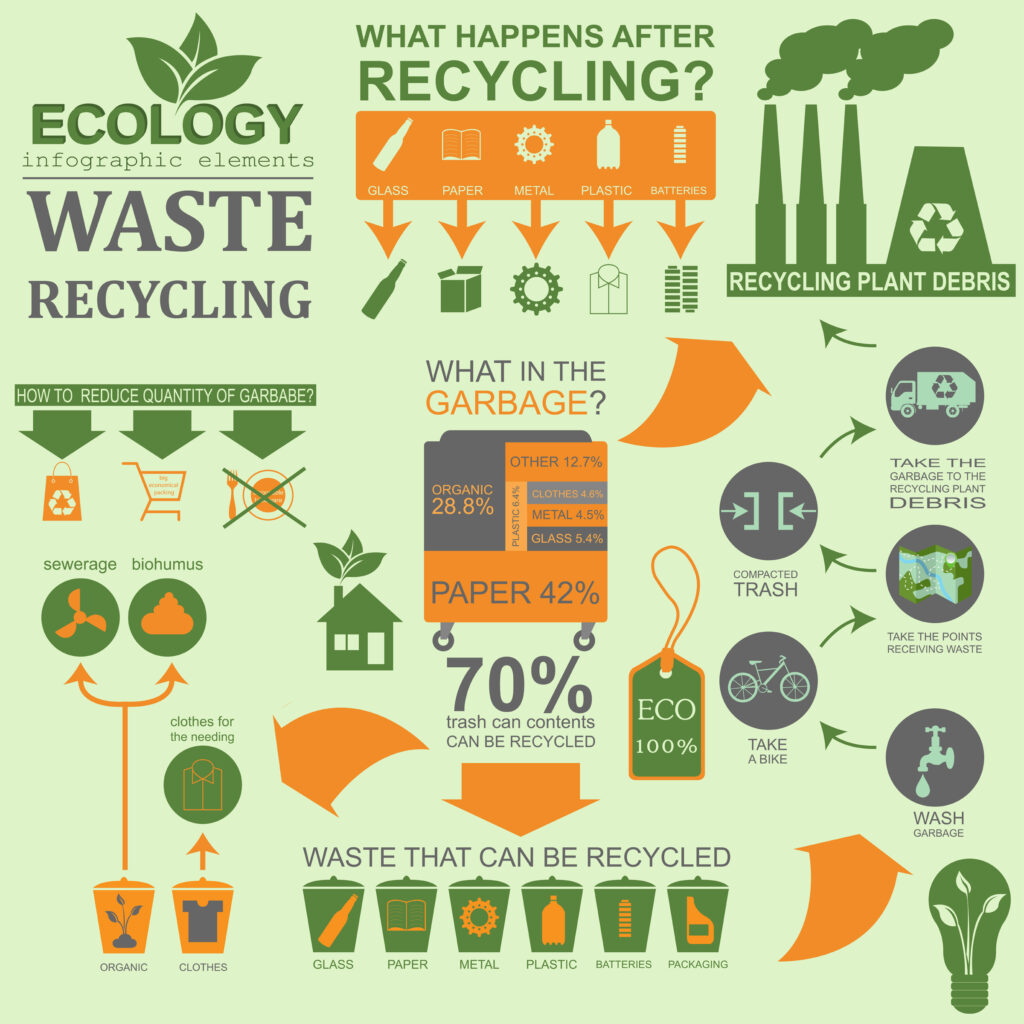 Gearing up to discuss waste and reduce it through the practice of recycling? Use this vector illustration that has infographic elements on what's in the garbage and how to cut that down to a reasonable amount.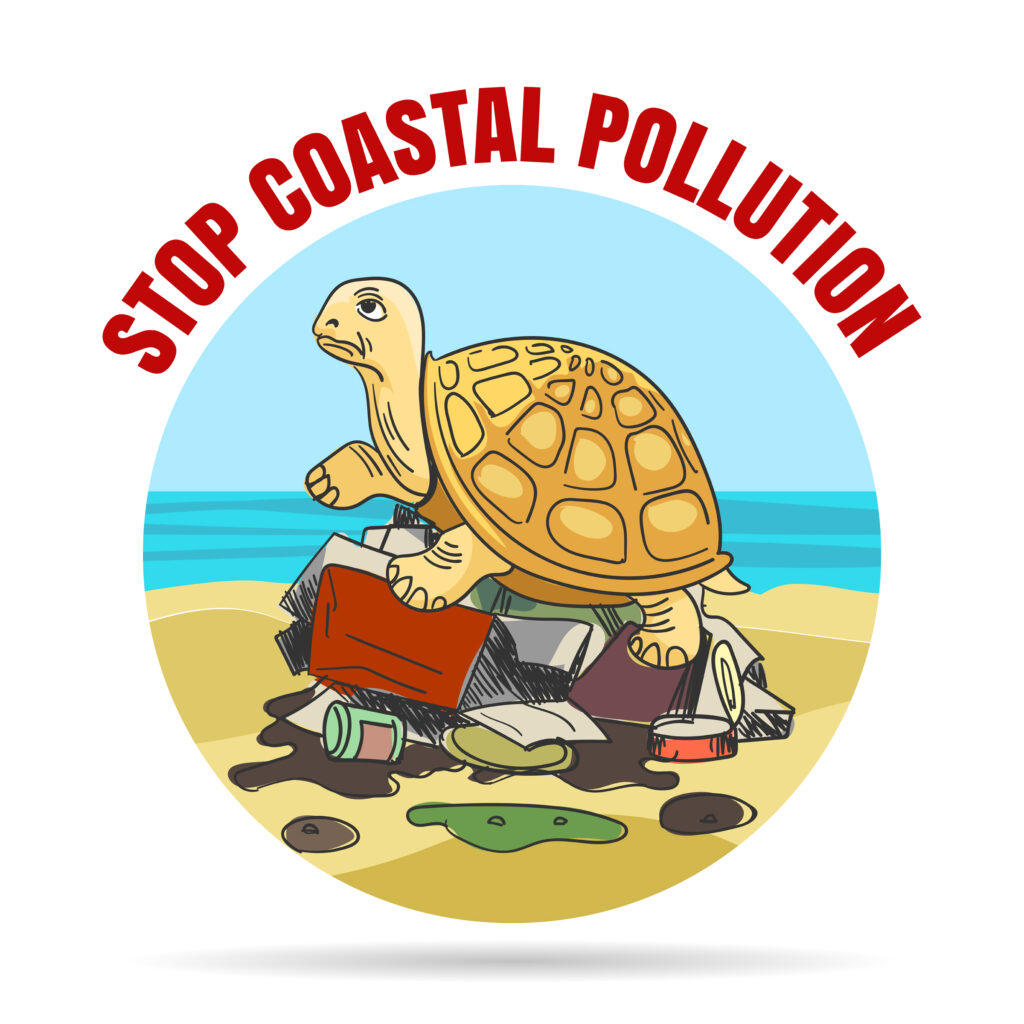 Need Clipart for a specific cause? Trying to put an end to coastal pollution that endangers land and sea creatures every year? This Clipart, featuring a turtle traversing a heap of garbage, is perfect for your protest or lesson on the damaging impact of coastal pollution.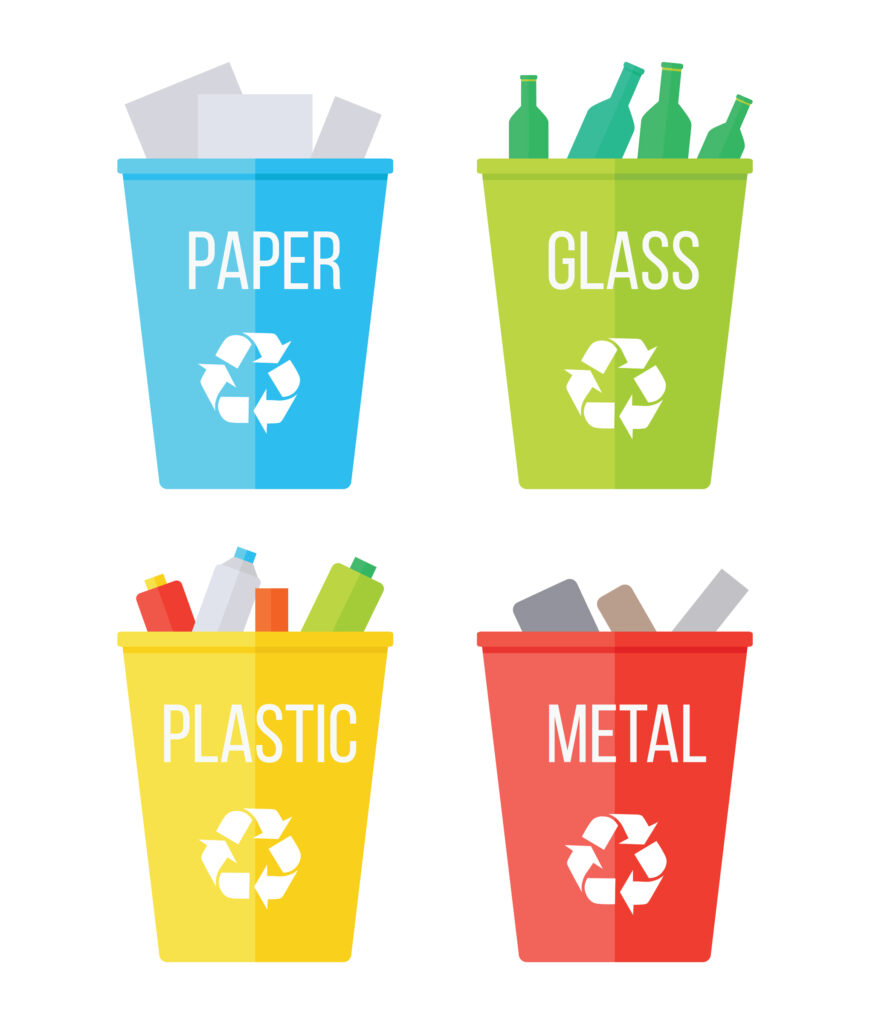 Do you sort your recycling bins by materials? Are you looking for fun Clipart to color code and label your bins? This colorful set of 4 vector icons showing recycling bins for paper, glass, plastic, and metal can come in handy.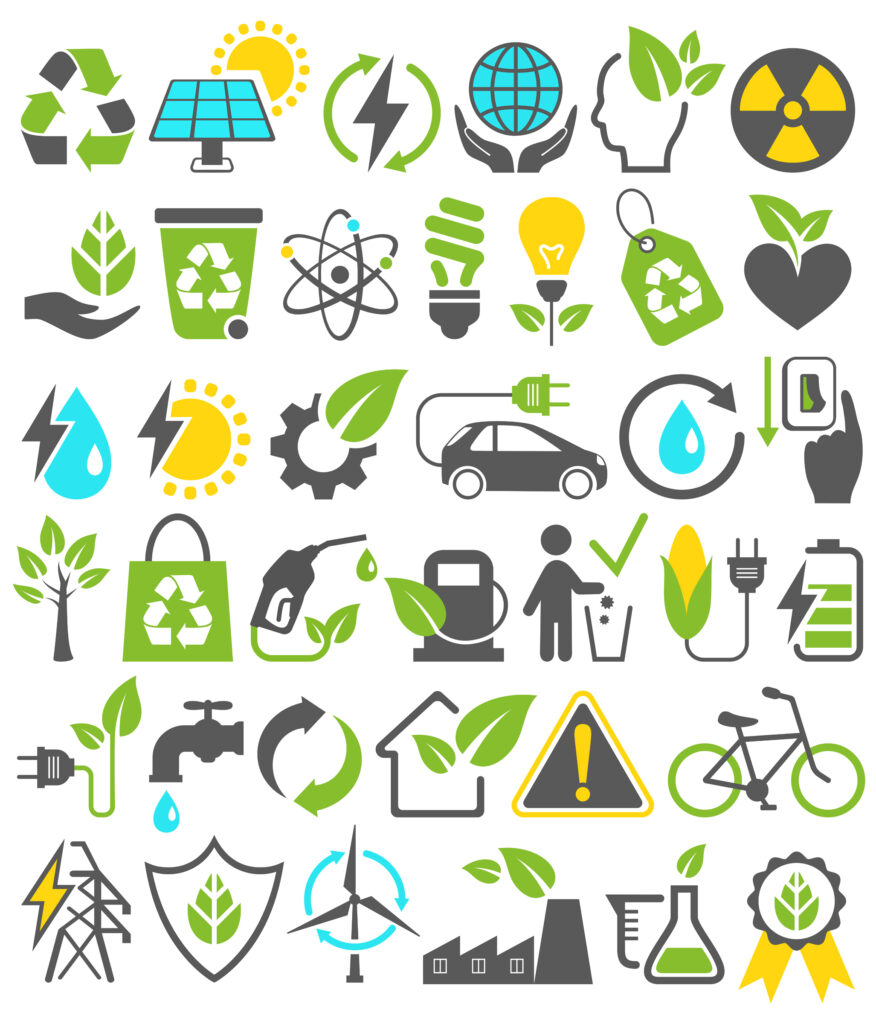 Searching for a set of vector icons that are all about green energy? From biking to corn biofuel, wind energy, and electric vehicles; this set of vector illustrations covers a wind range of alternative sources of energy.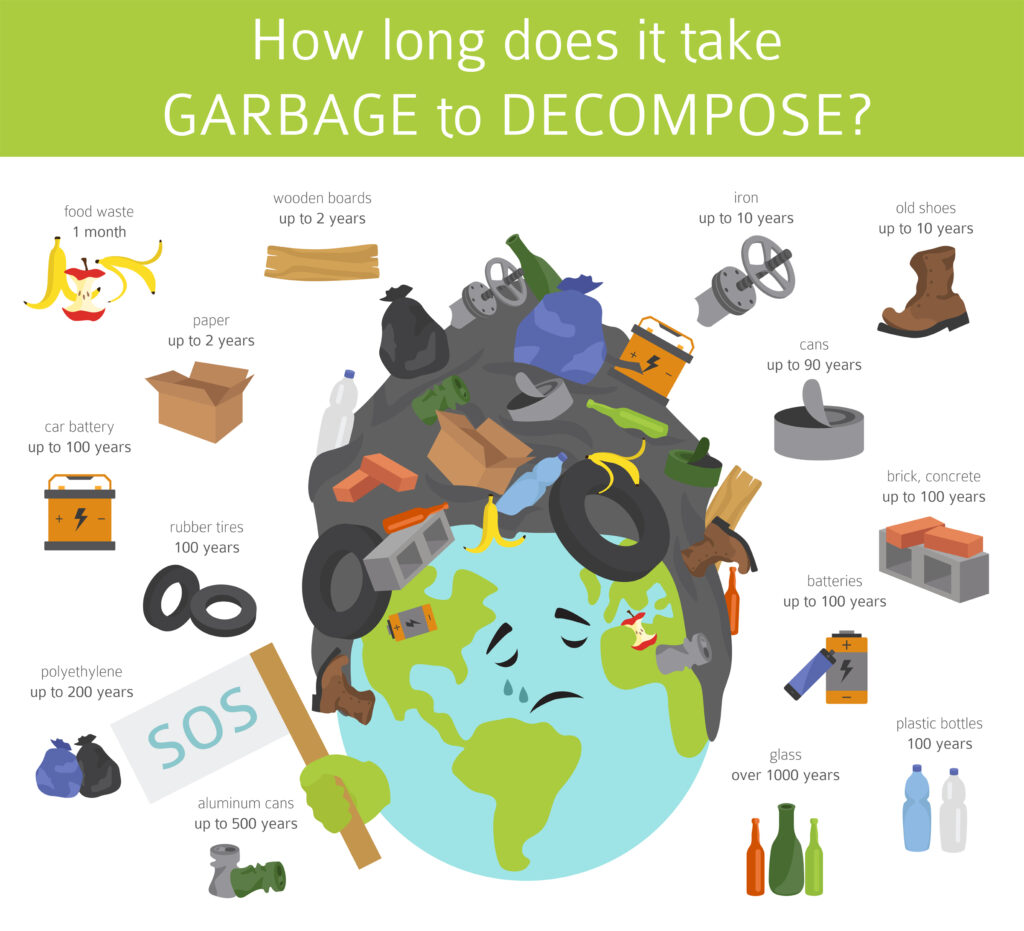 How long does it take trash to decompose on planet Earth? It's a really good question! And one that can be easily answered by this graphic poster, that shows the Earth covered in litter with facts about garbage decomposition surrounding it. Did you know that it could take car batteries and plastic bottles up to 100 years or more to decompose? Those facts and more are listed on this poster that urges us all to be a little more mindful of the trash we produce and how it will decompose over time.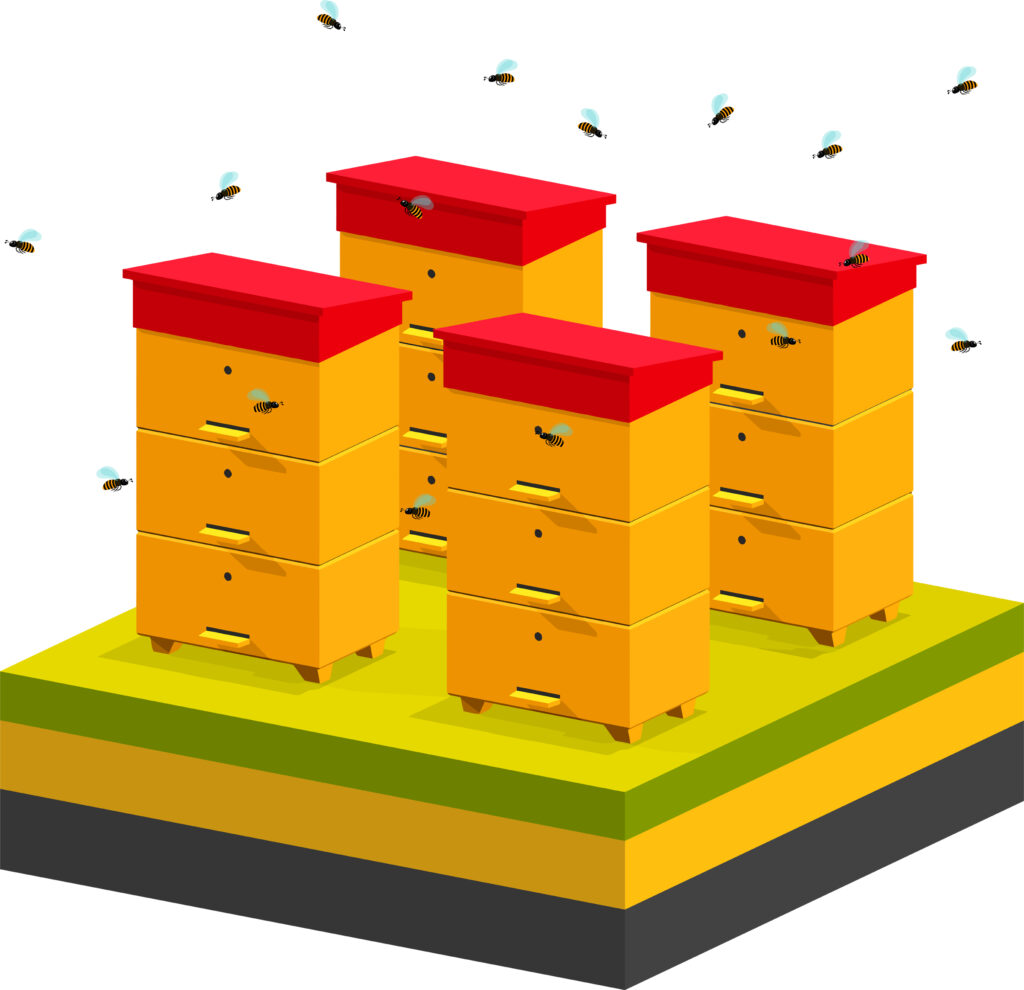 Buzzing about bee facts? Sharing a lesson about the importance of pollinators, like bees, with your students? This vector illustration of isometric bee boxes can be used to discuss how to care for bees, beekeeper duties, and what role bees play in the Earth's ecology.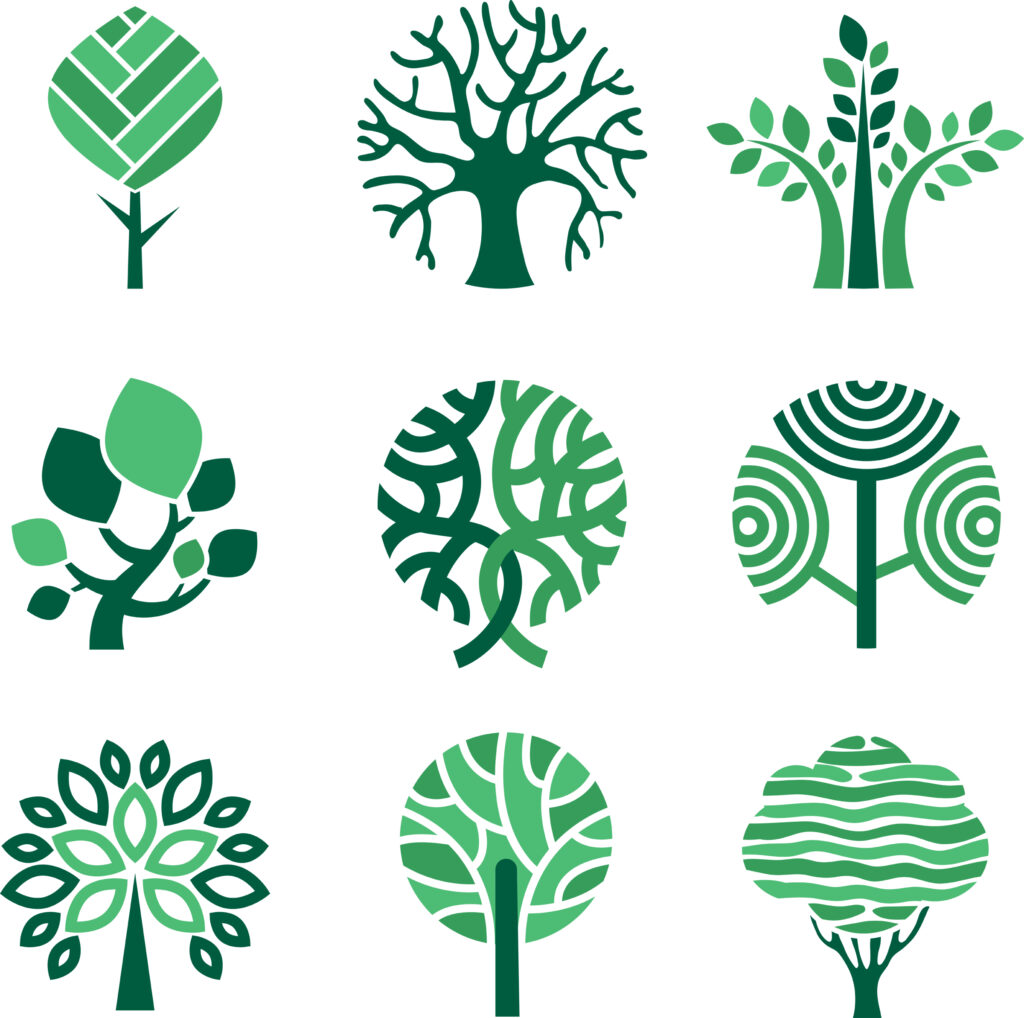 If you're searching for abstract logos for an eco-friendly business concept, the good news is that your search is over. This set of nine abstract tree designs can be used endlessly – as business logos, presentation accents, clothing patterns, and more! The only limit is your imagination.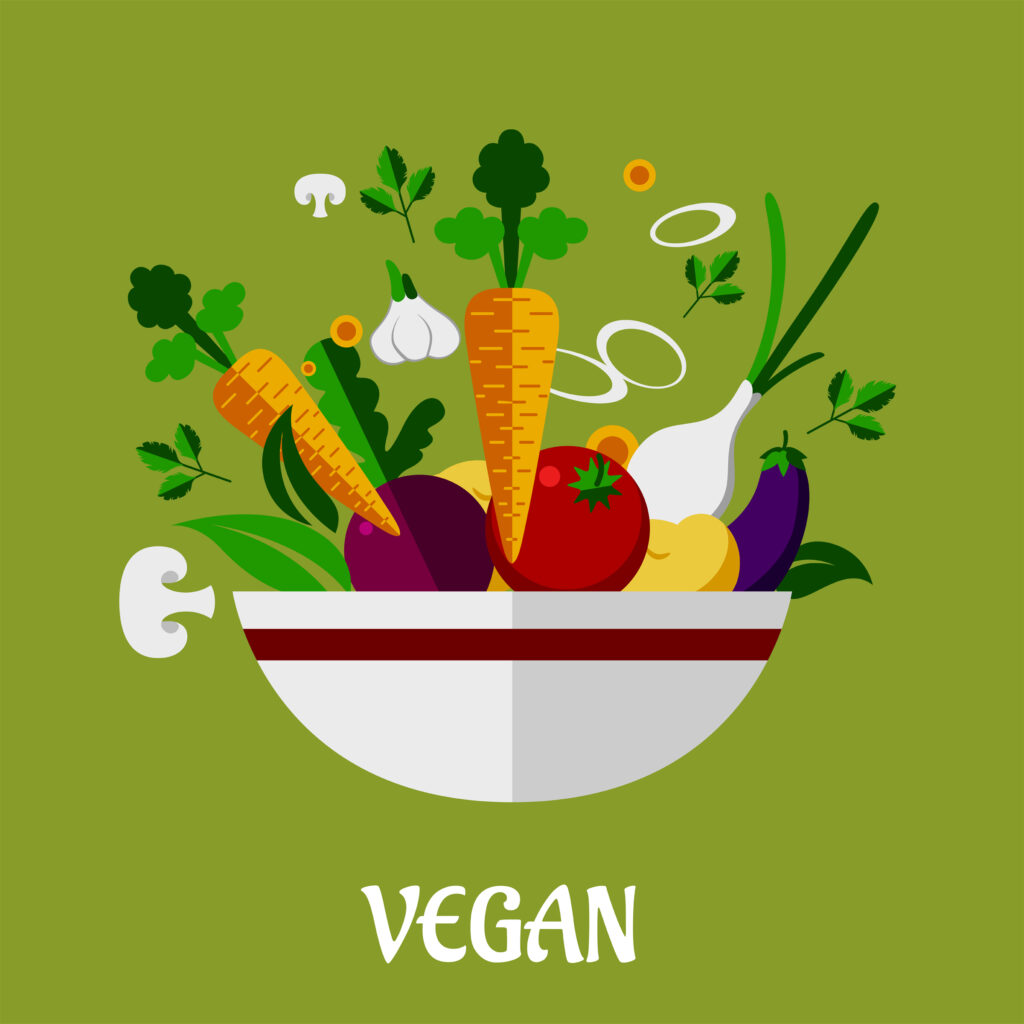 Do you sell vegan food? Are you teaching about the dietary practice of veganism? This bright and bold illustration of various vegetables being tossed into a bowl can be used for a plethora of projects – including branding for a vegan restaurant, stickers, presentations, and more.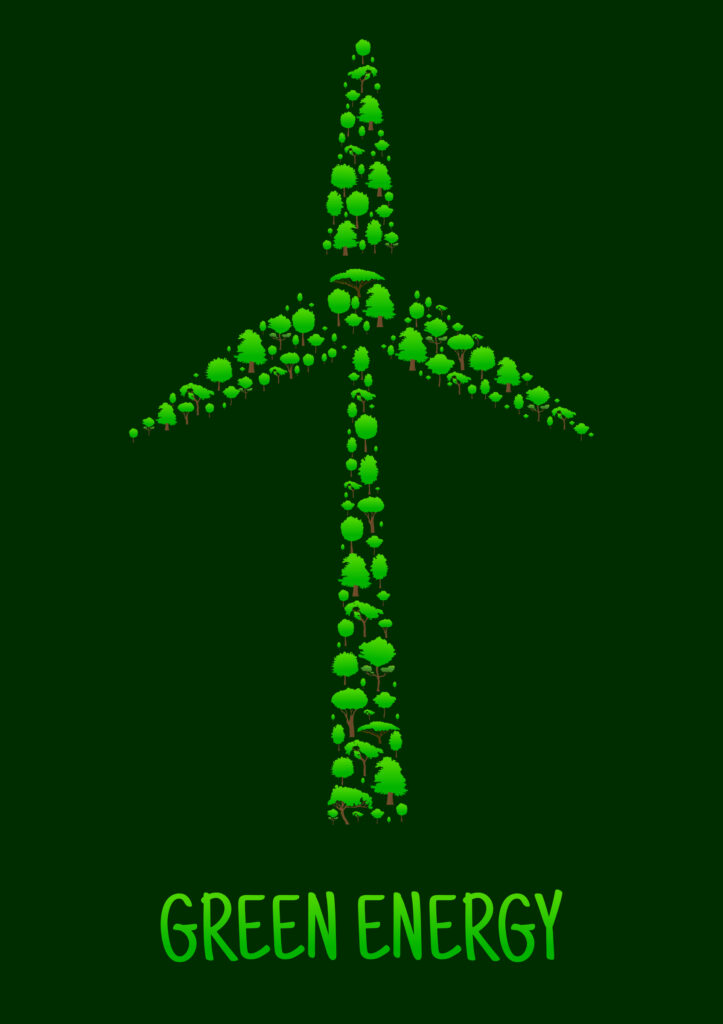 Talking about green energy? Give your audience something to look forward to when you use this poster that depicts a wind turbine, all comprised of leafy-green trees in various sizes. With its plentiful space for copy and green color palette, it's perfect for a discussion on environmental issues and sustainable solutions.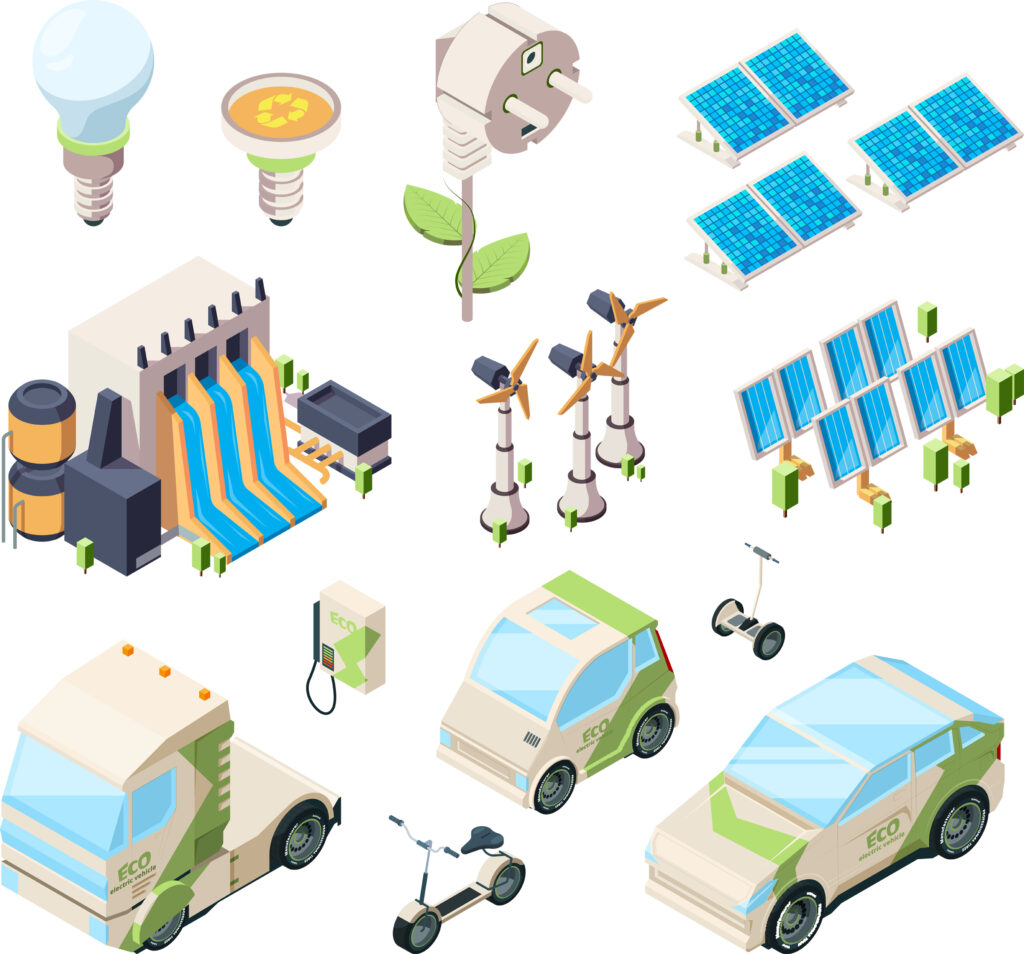 Some modern technology is being built with sustainability in mind – from electric cars and scooters to energy efficient bulbs, solar panels and wind turbines; it just may be possible to live an eco-friendly life on Earth. Do you need a vector set that shows the connection between sustainable practices and modern technology? Well, you're looking it! Download this set of vector icons, right away and begin the discussions on how to live a more sustainable lifestyle.