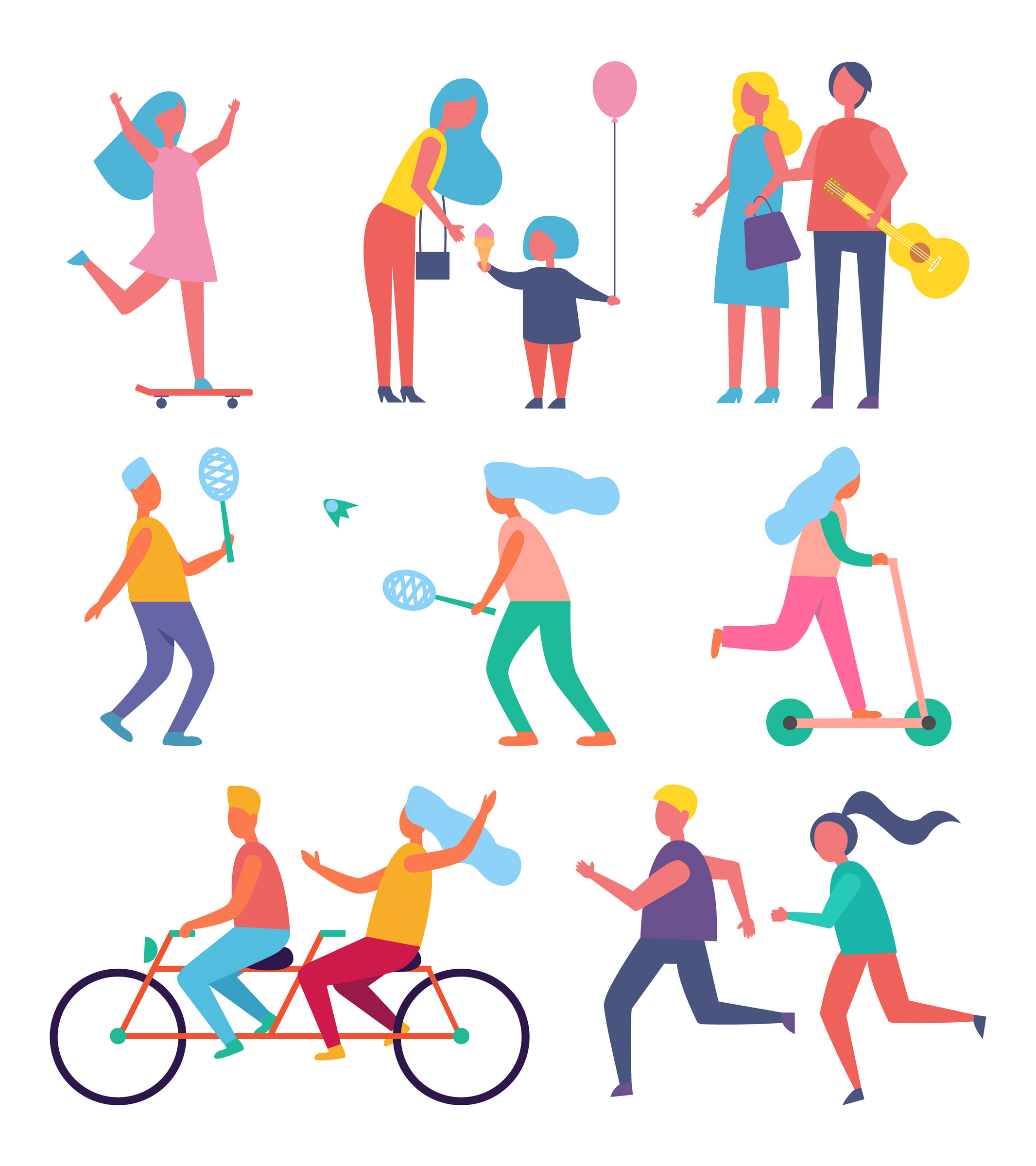 Are you planning to discuss physical health, fitness, or mental wellbeing with your students or homeschooled children? It's important for young children to grasp the concepts of healthy eating, physical exercise and mental wellbeing. However, tackling these topics can take a bit of work. The good news is that we're here to help! Below, you'll find essential tips to start discussing health with young children, as well as 20 clipart vectors that can serve as visual aids.
So, what are you waiting for? Keep scrolling!
In this post: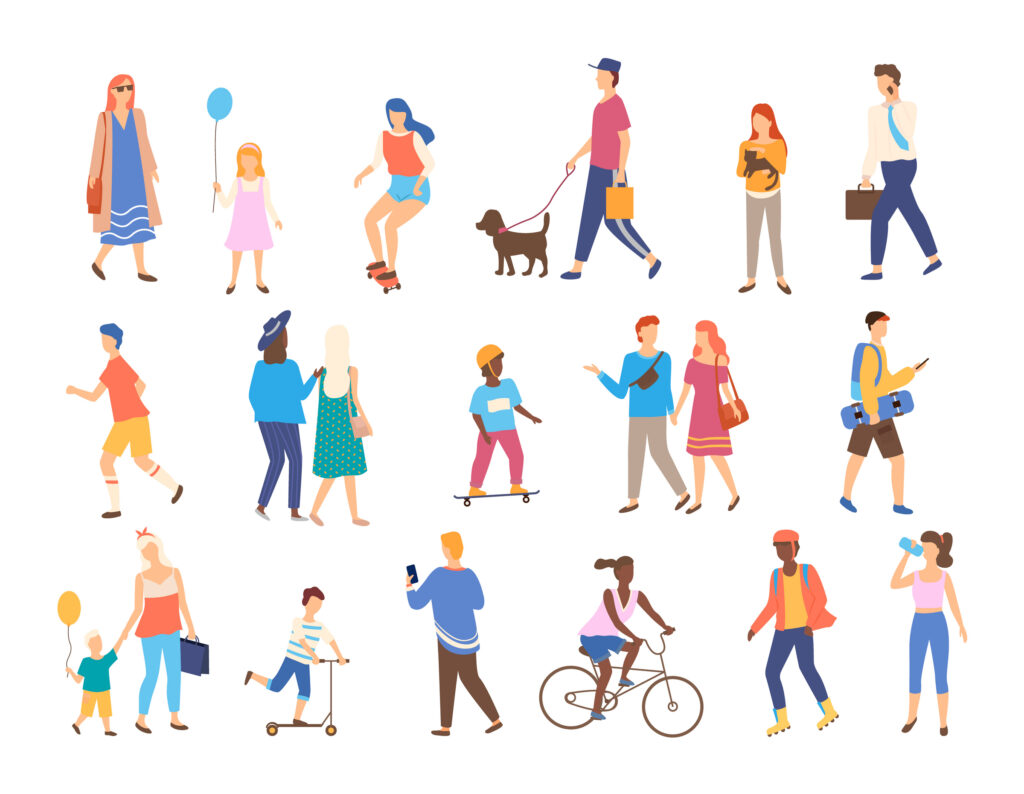 Essential Tips for Talking to Children About Health
As an educator or parent, it's important to find time to discuss health and wellbeing with your students or children. However, tackling this topic isn't always the easiest – which is why we're here to help! Below are some essential tips to keep in mind when talking to children about physical health, fitness activities, or mental wellness.
Be a good example. Children often model their behaviors after the things they witness adults doing. So, as an instructor or concerned parent, the first step you can take to promote wellness is by living a healthy lifestyle.
Make health lessons fun and interactive. Children are more eager to learn and more likely to stay engaged when they're having fun. So, try playing games, doing physical activities, or cooking nutritious meals together as a family (or class).
Use age appropriate words to describe bodily functions. Children, especially young ones, may have a hard time grasping health concepts. So, speak their language and use simple explanations and visuals to enhance their learning experience.
Encourage physical activity and mental breaks. Talk to your students about the important role food plays for healthy bodies and brains. Encourage them to get outside and play whenever possible and to take breaks when they are feeling mentally overwhelmed.
Avoid giving specific medical advice and body-shaming. Unless you are a medical professional, refrain from offering medical advice to anyone (especially children). Furthermore, avoid using language that may be damaging to a child's self-esteem or considered demeaning in any way. While you want to emphasize the importance of taking care of one's mind and body, it is important to be mindful of the words you say and the tone you take when discussing sensitive topics.
20 Clipart Vectors for Lessons on Mind and Body Wellness
If you've been looking for vectors that illustrate the importance of mind and body wellness, you're in luck! Here are 20 high-quality illustrations that focus on fitness, meditation, mindfulness, and physical activity.
So, what are you waiting for? Keep scrolling!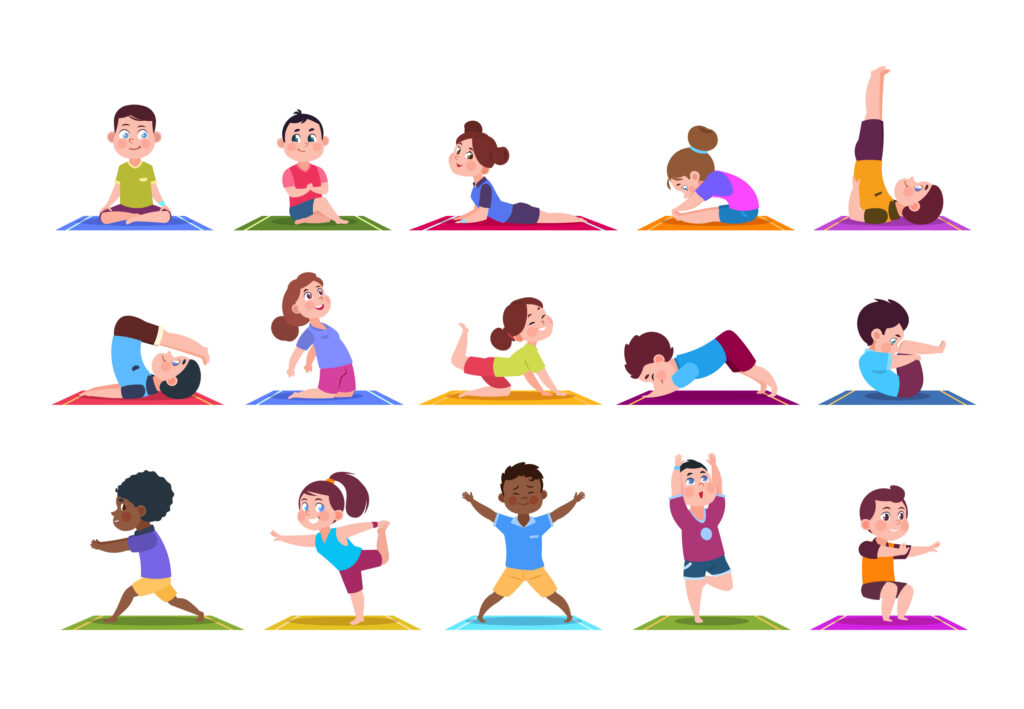 Want to promote wellness and physical health in the form of yoga? Download this colorful, cartoony illustration that shows diverse kids practicing yoga in various postures.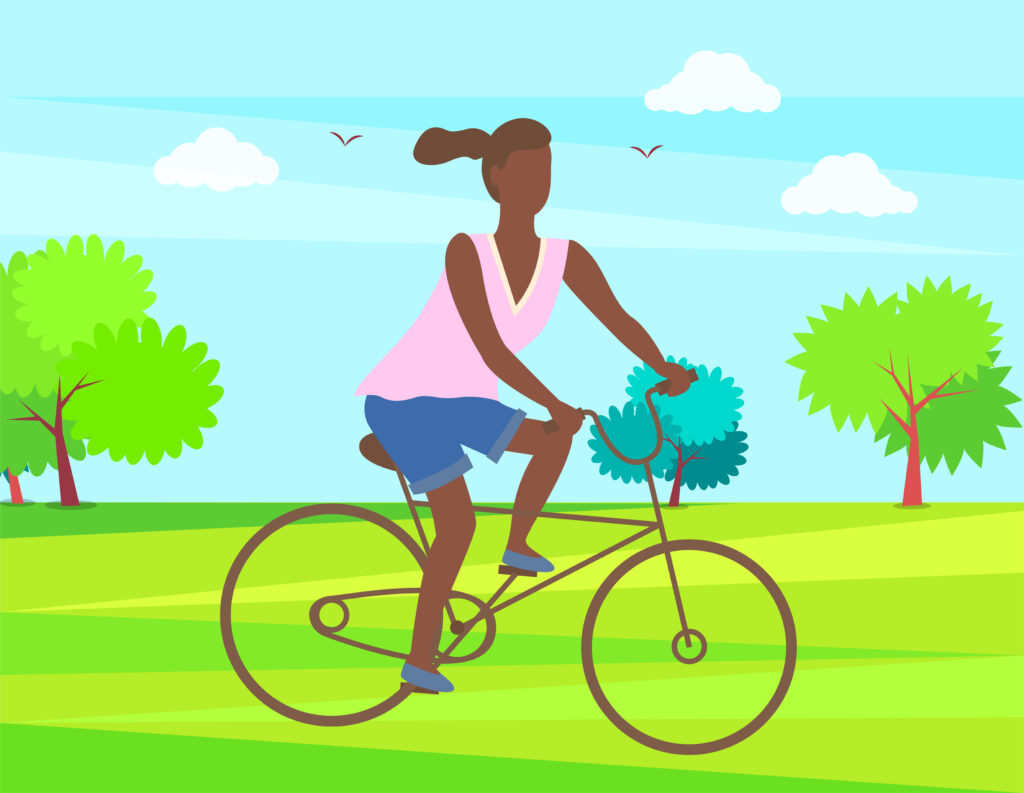 Need to inspire your students to get their bodies moving? Download this illustrated image of a young lady riding a bicycle on a nice day.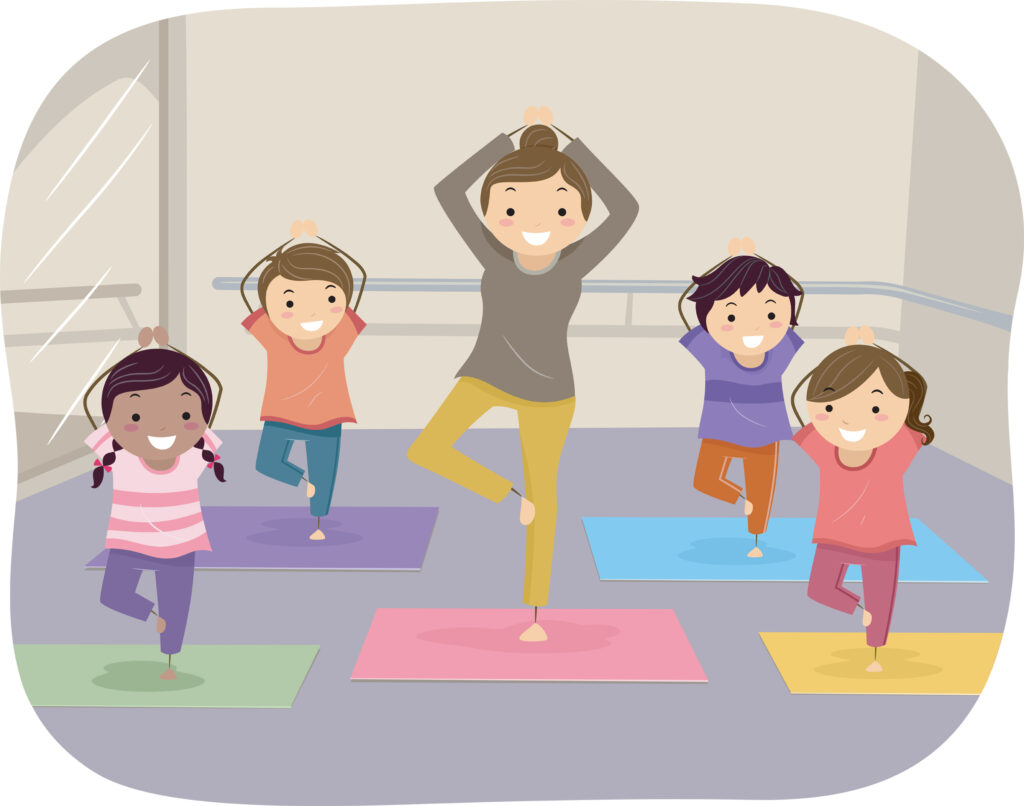 Teaching a class of young yogis? Download this illustration of diverse children being led through a yoga class by their happy instructor.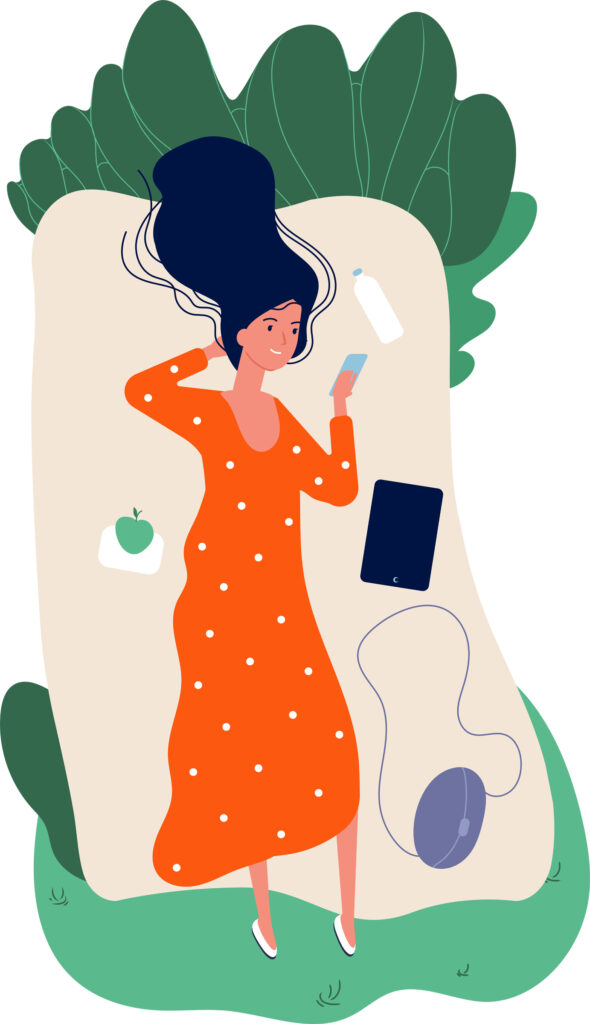 Want to encourage others to get outside? Download this illustration of a woman relaxing on the grass in a park and remind folks of how nurturing nature can be.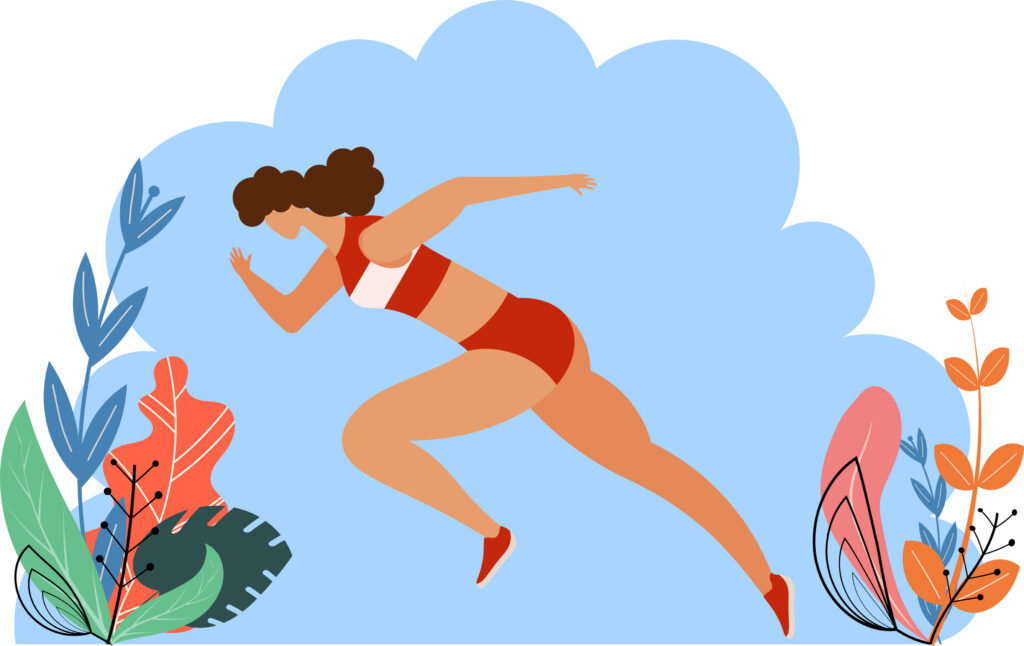 Coaching track and field or just want to encourage students to exercise? Download this vector drawing of an athlete gearing up for a sprint.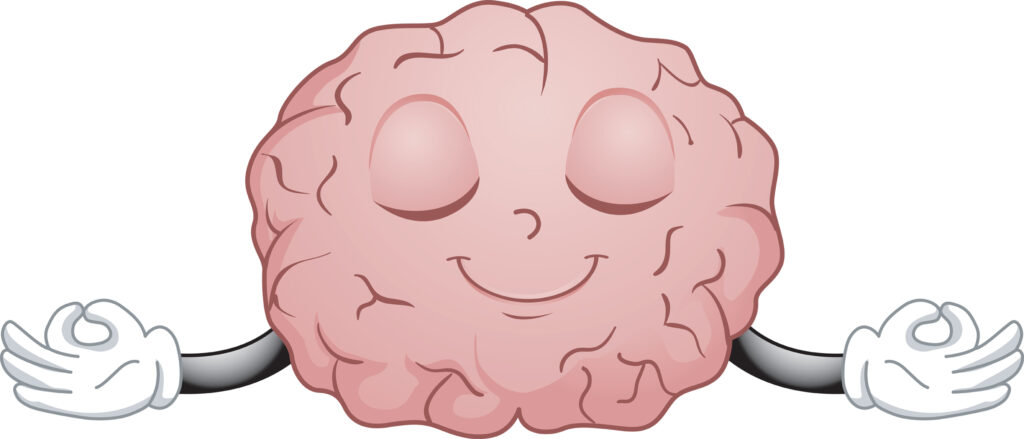 Need to remind students that mental health is important? Download this illustration of a personified brain at peace.

Want to encourage a good work-life balance? Download this illustration that depicts relaxing weekend activities.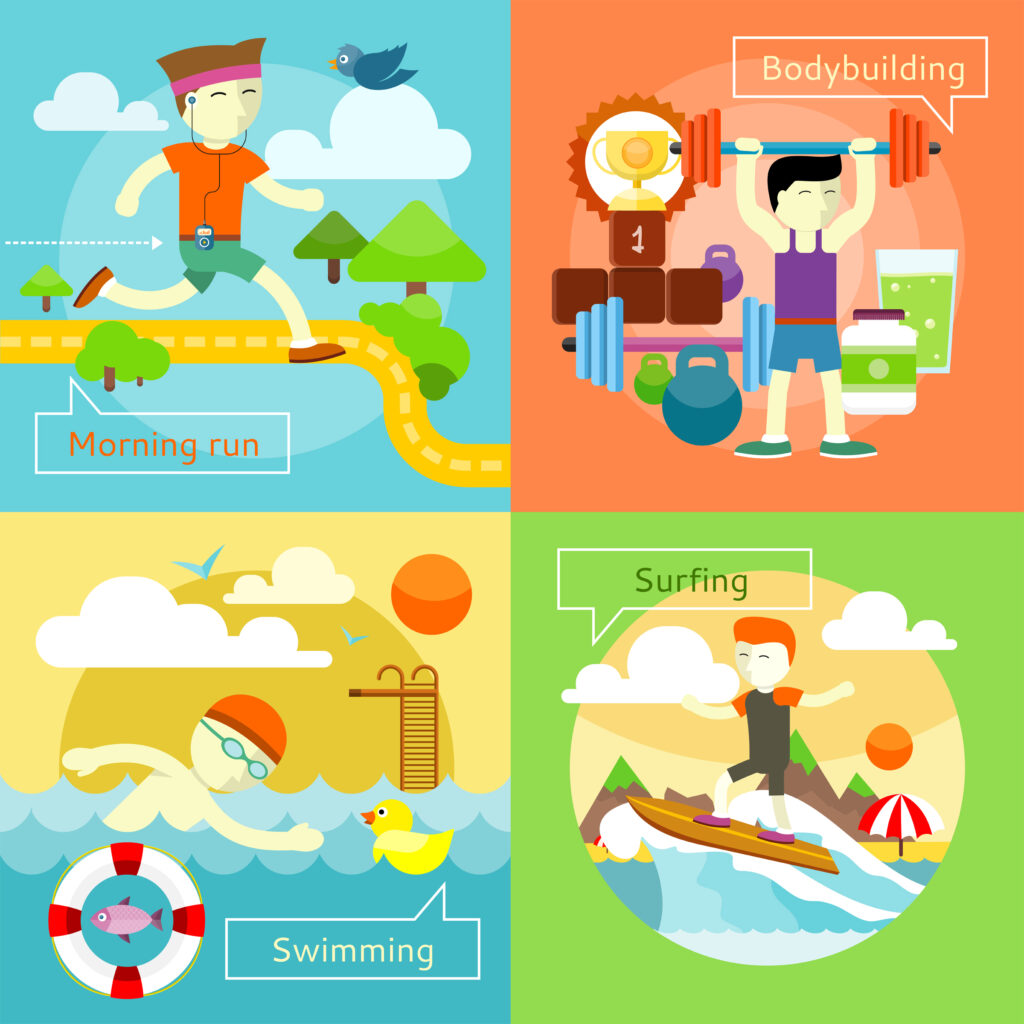 Need examples of an active lifestyle? Download this vector illustration that shows someone going for a morning run the bodybuilding, swimming and surfing.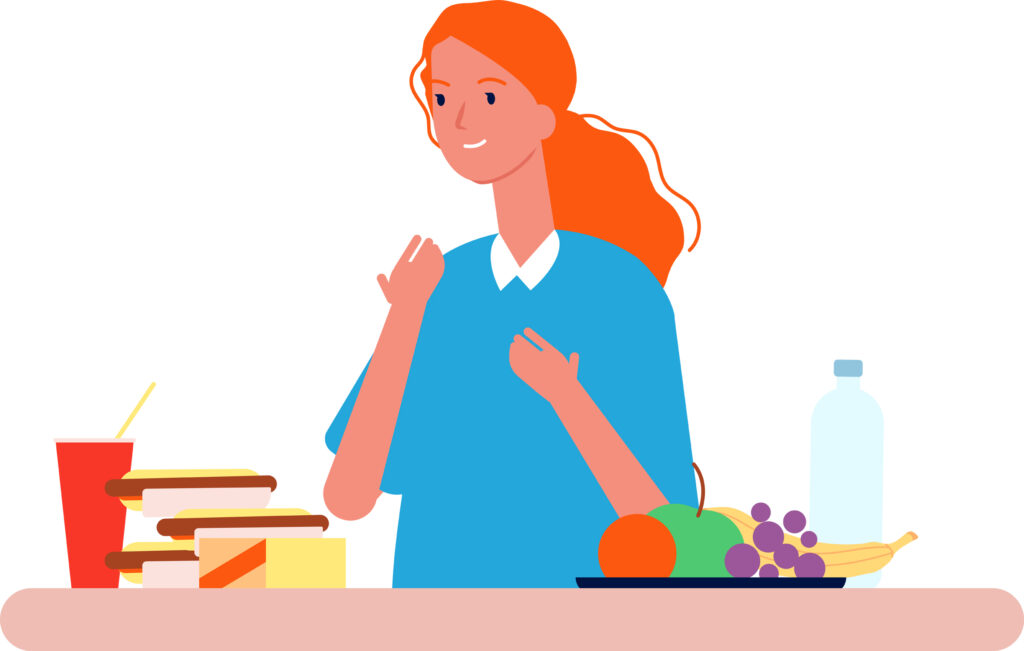 Discussing food habits and healthy eating? Download this illustration that shows a girl choosing between snack foods and fresh produce.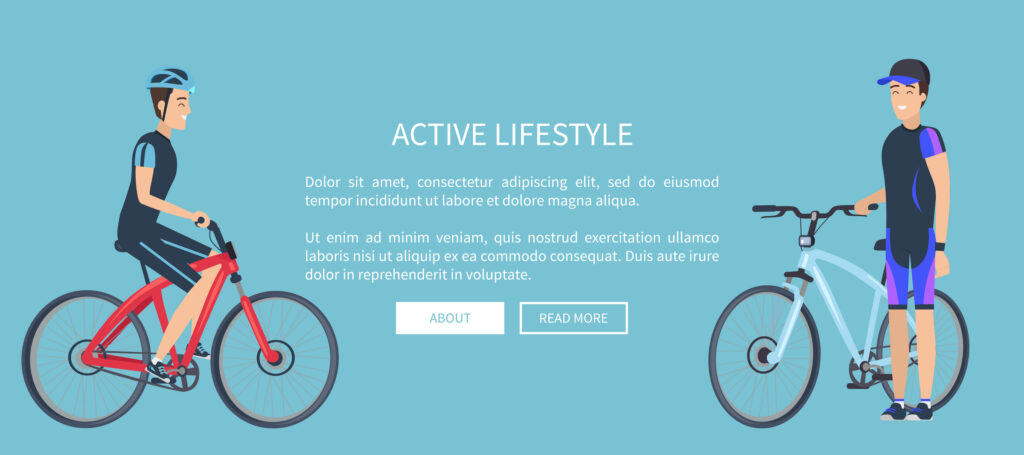 Need a template for a website focused on health and exercise? Download this template that includes illustrations of bicyclists.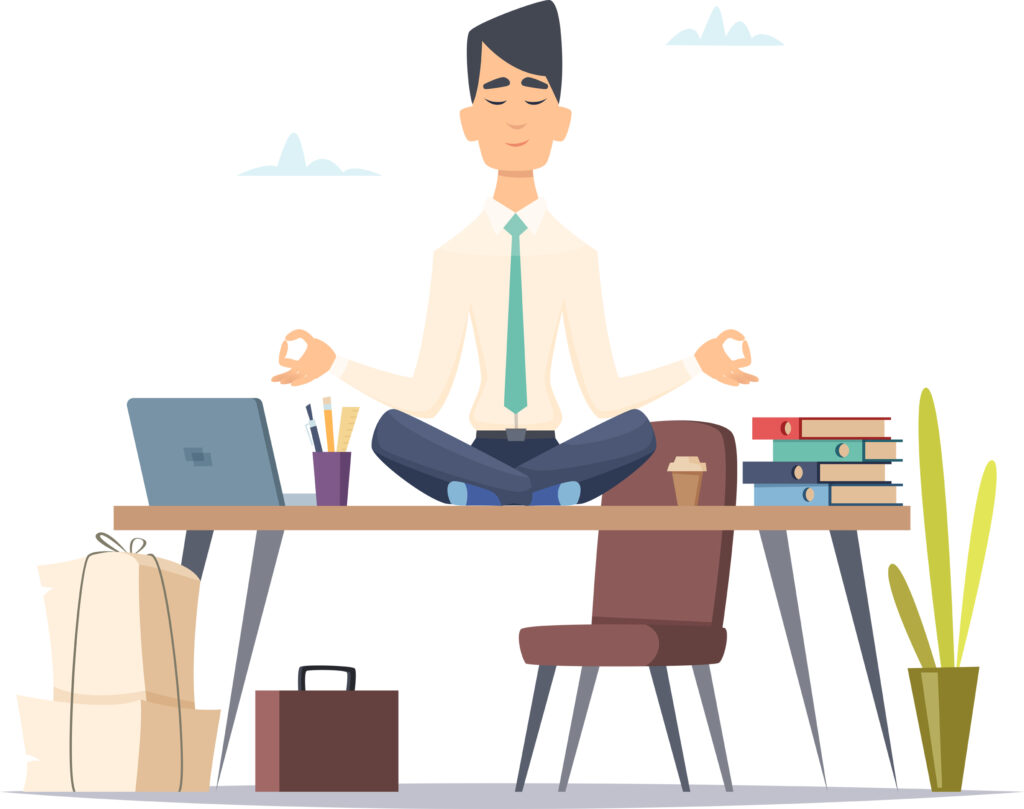 Want to promote a healthy balance between work and relaxation? Download this illustration of a businessman sitting crosslegged on top of desk with books and a laptop.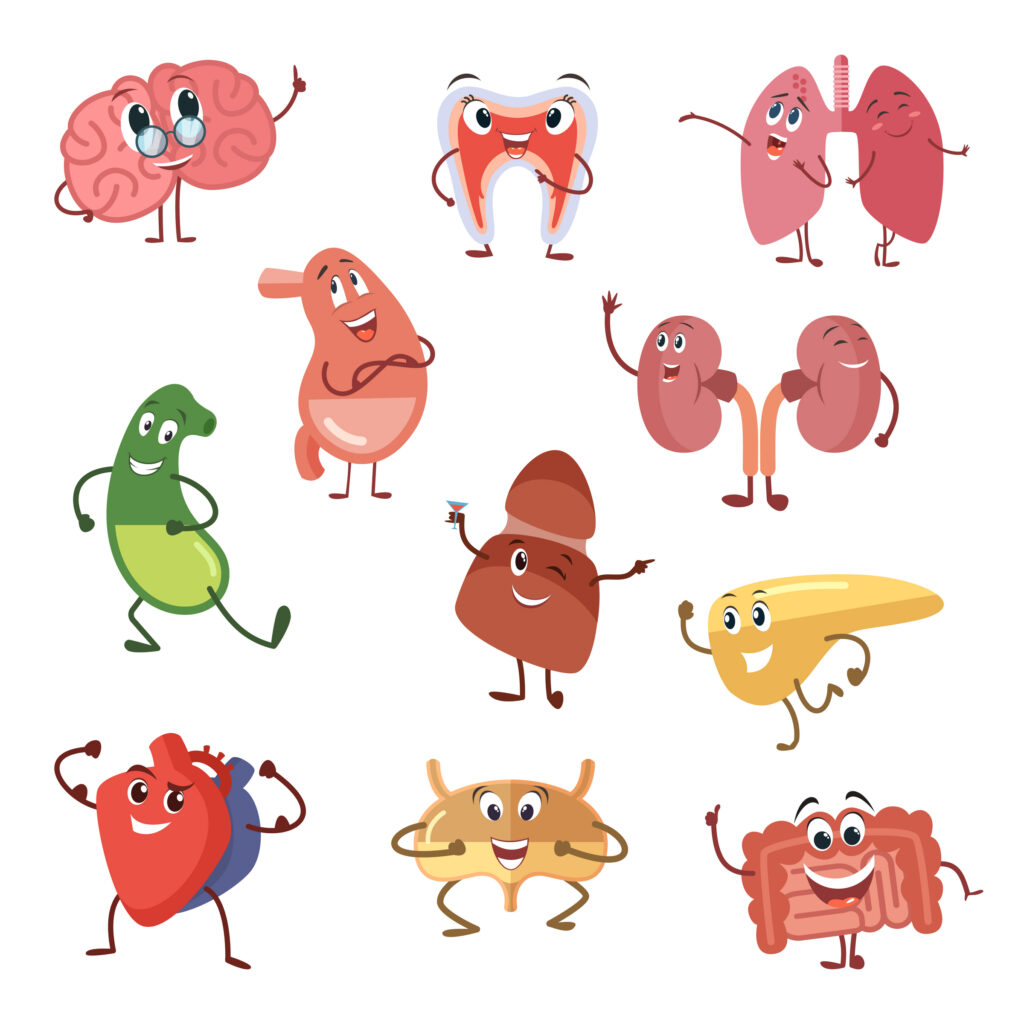 Want to encourage students to take care of their entire body, inside and out? Download this icon set of healthy, happy human organs.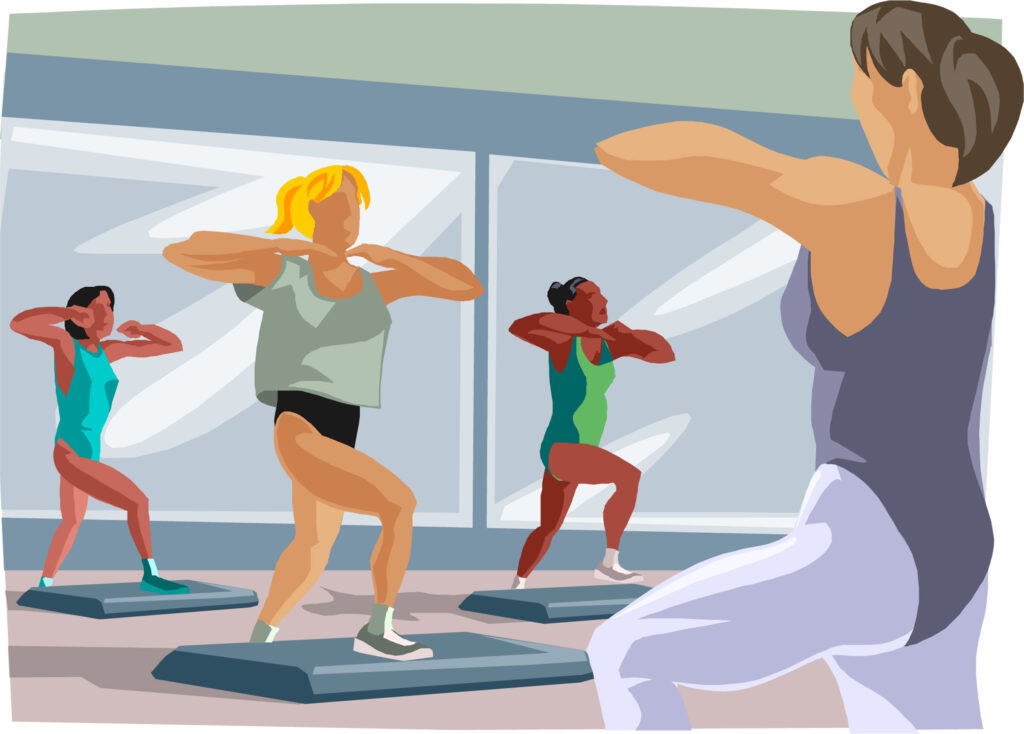 Leading a movement class? Download this illustration of an exercise class in action and use it to promote your own services.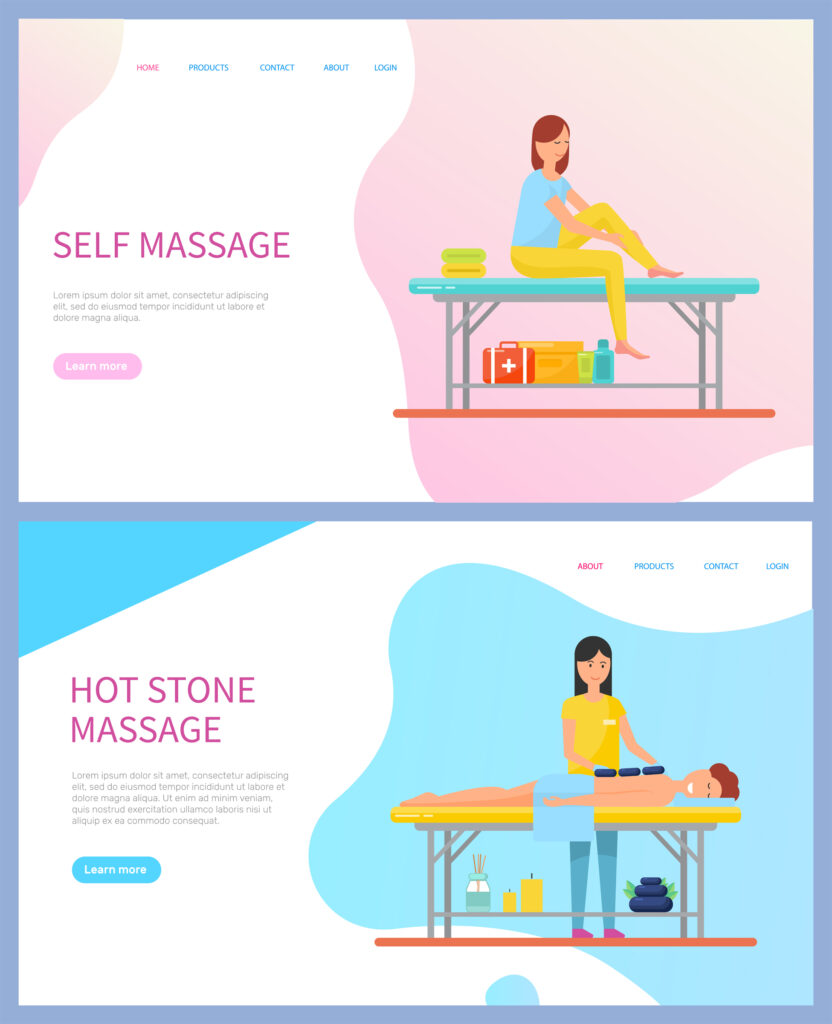 Promoting wellness and peace? Download this webpage template that shows examples of different massage therapy techniques.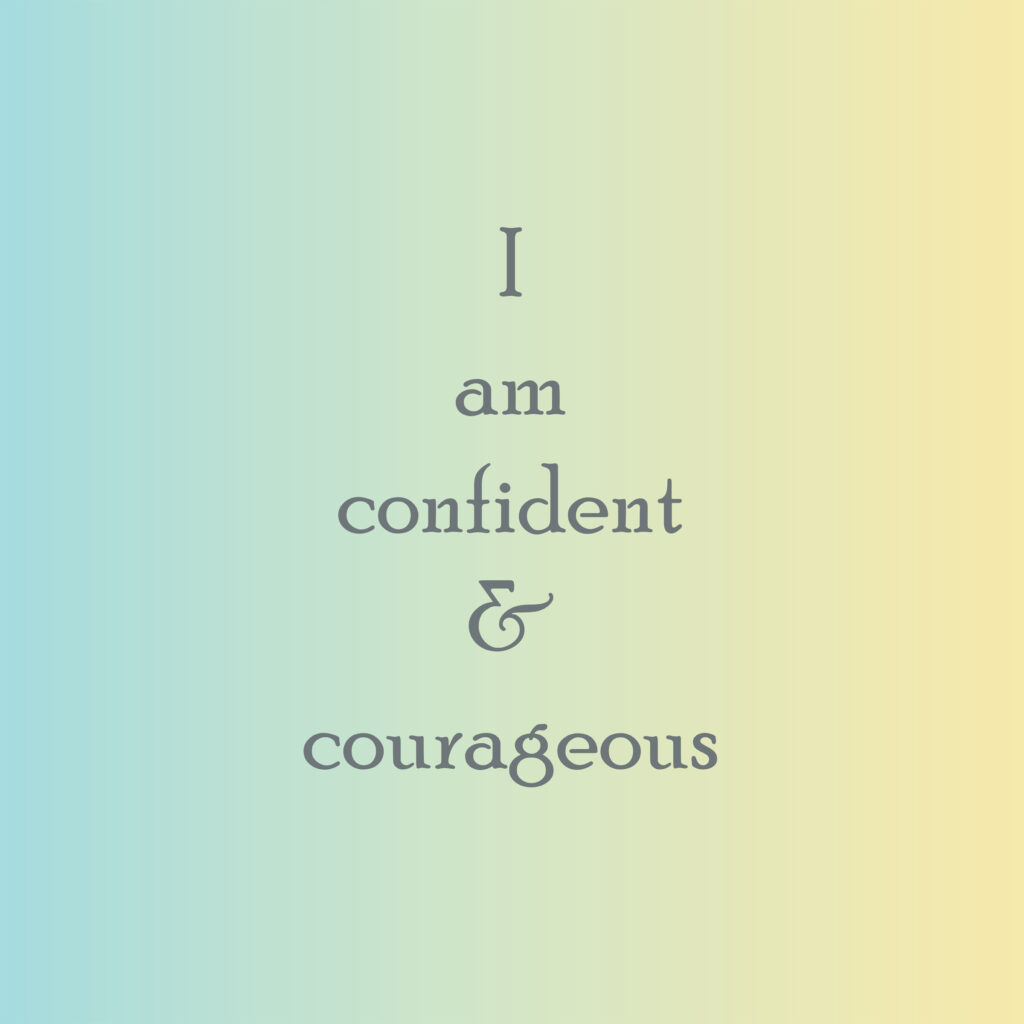 Looking for words of encouragement to share? Download this text-based image that reads 'I am confident & courageous.'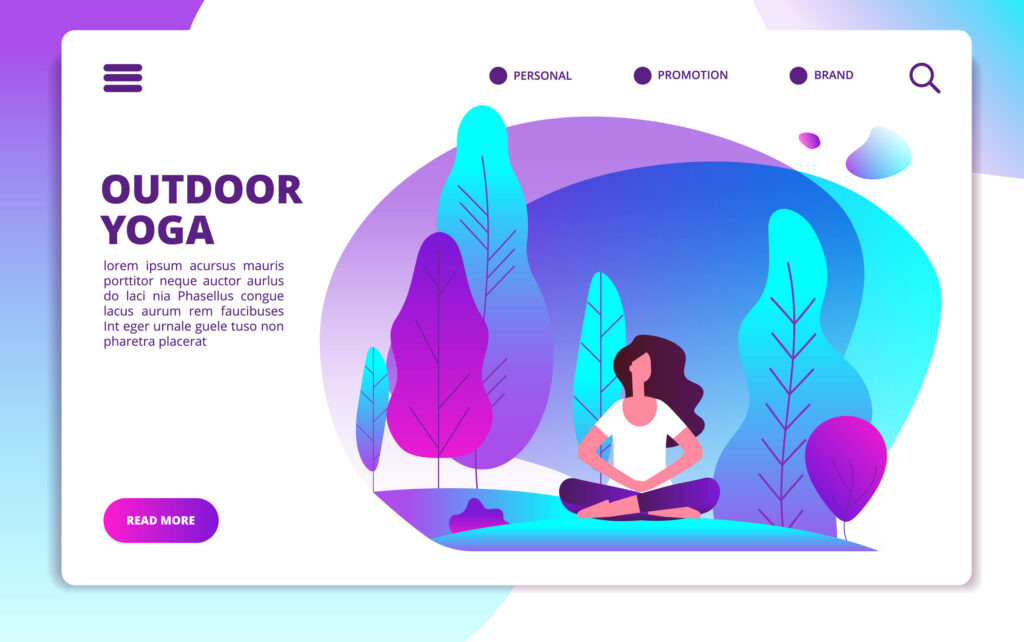 Need a template to show off your course offerings? Download this landing page template that shows a woman meditating in the forest.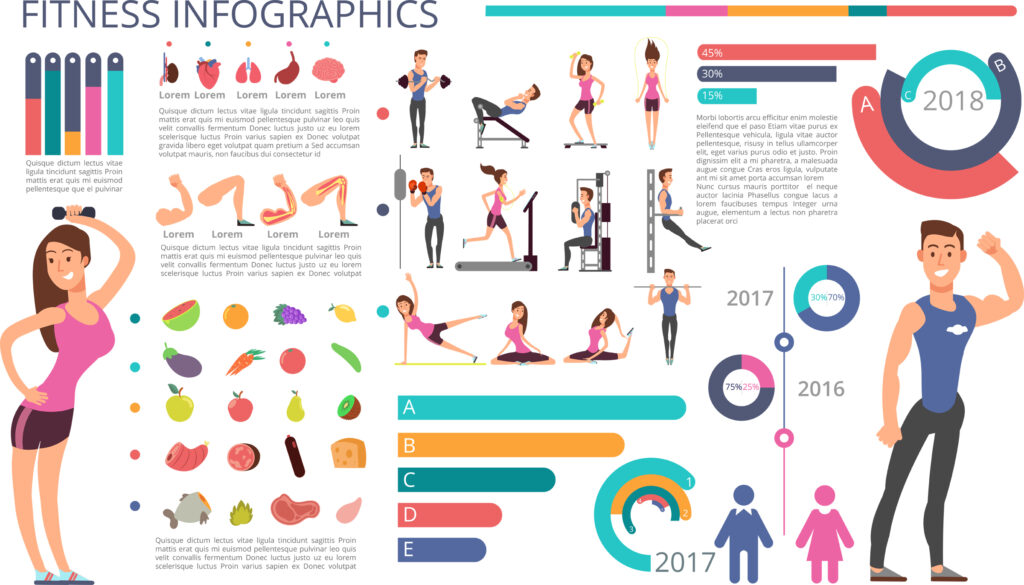 Searching for a template that focuses on fitness and physical activity? Download this vector infographic and use it to explain the benefits of exercise.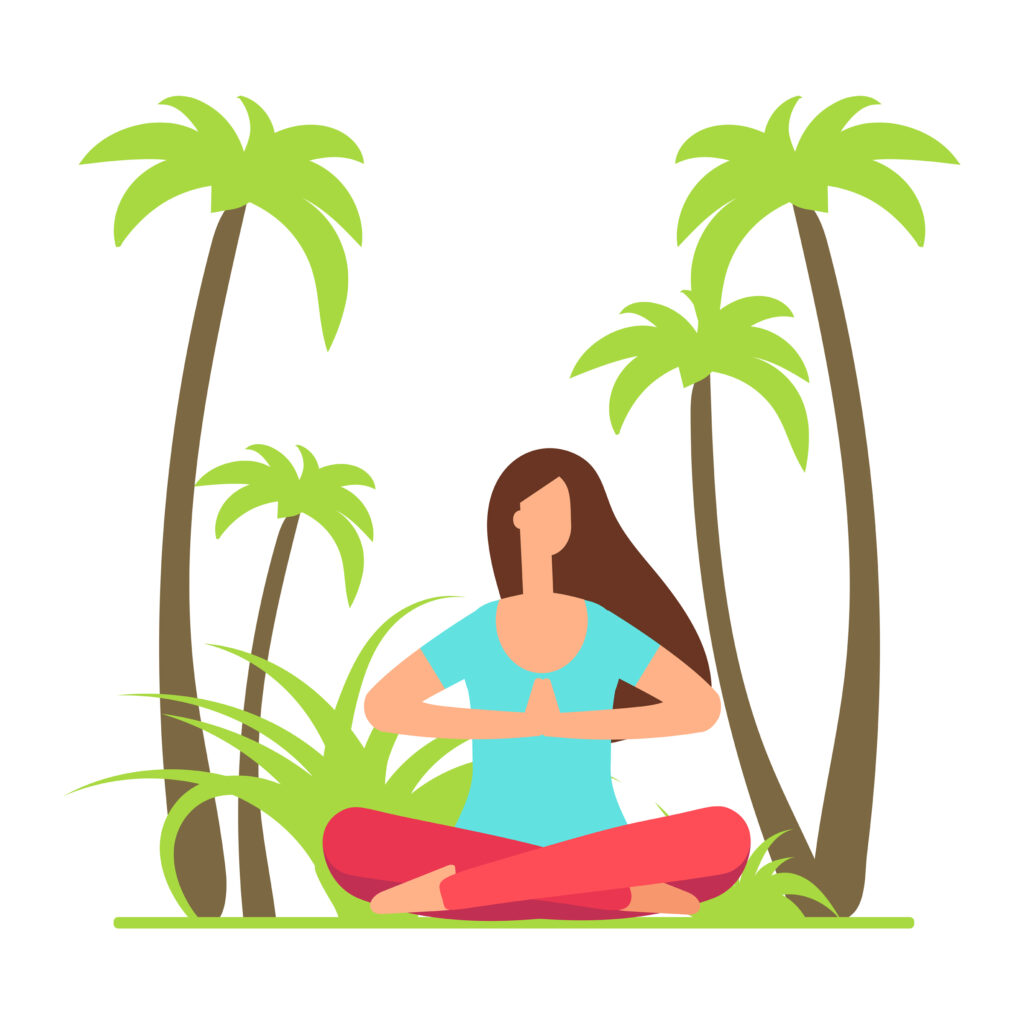 Looking for calming Clipart images? You've found one! Download this illustration of a girl sitting among bushes and palm trees.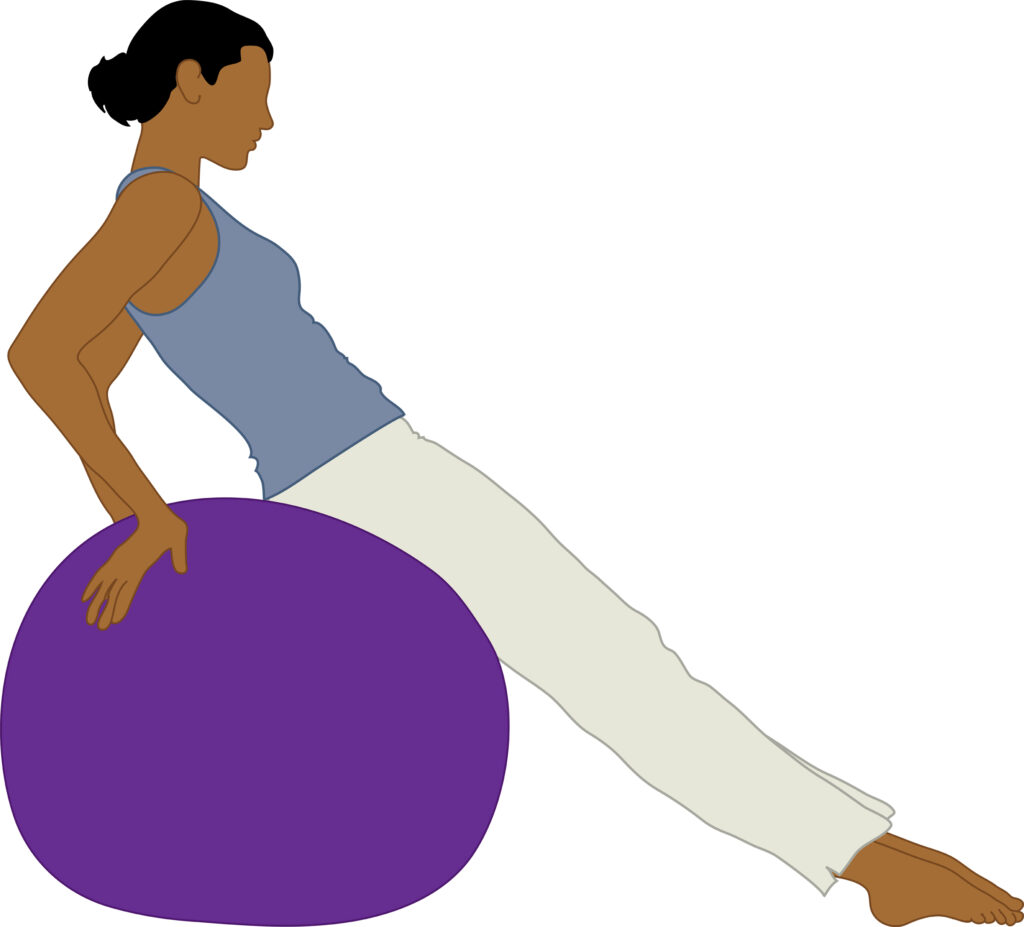 Need examples of exercises that involve props? Download this Clipart illustration of a woman working out on an exercise ball.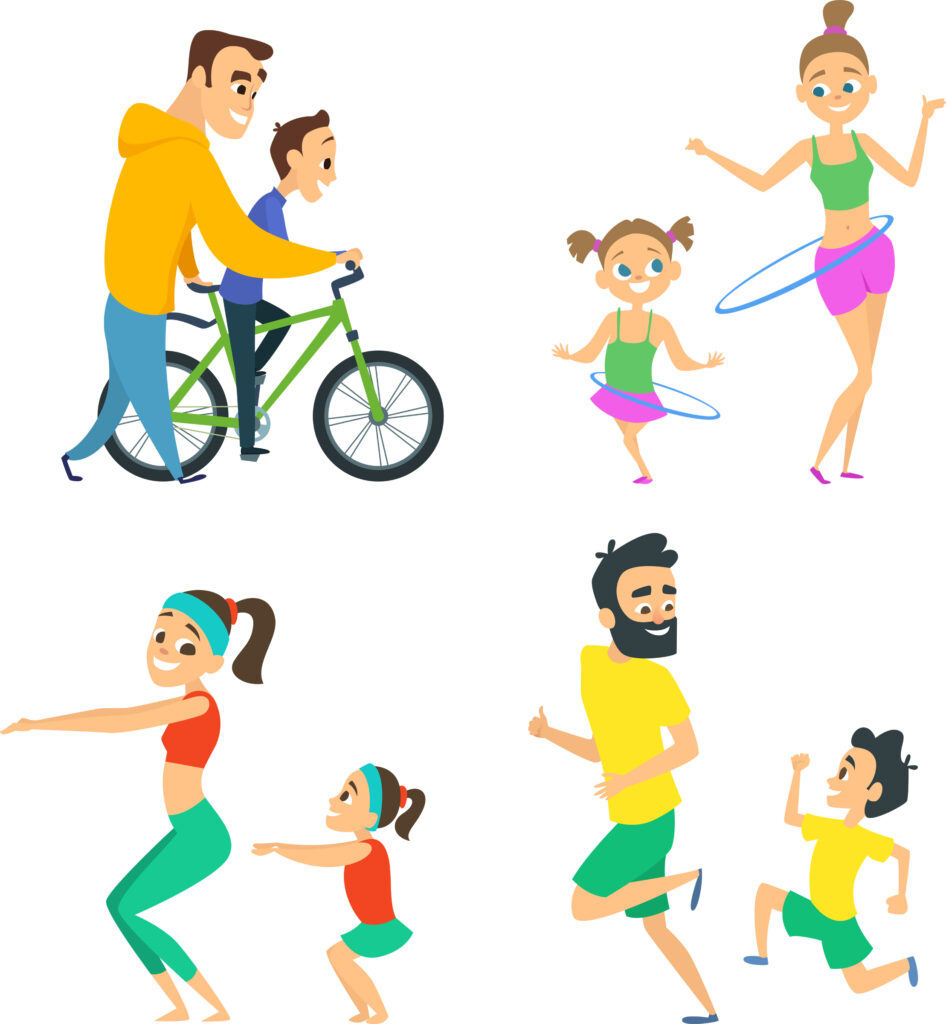 Searching for examples of families gathering for fitness and fun? Download this illustration of parents running, biking, and hula-hooping with their young children.