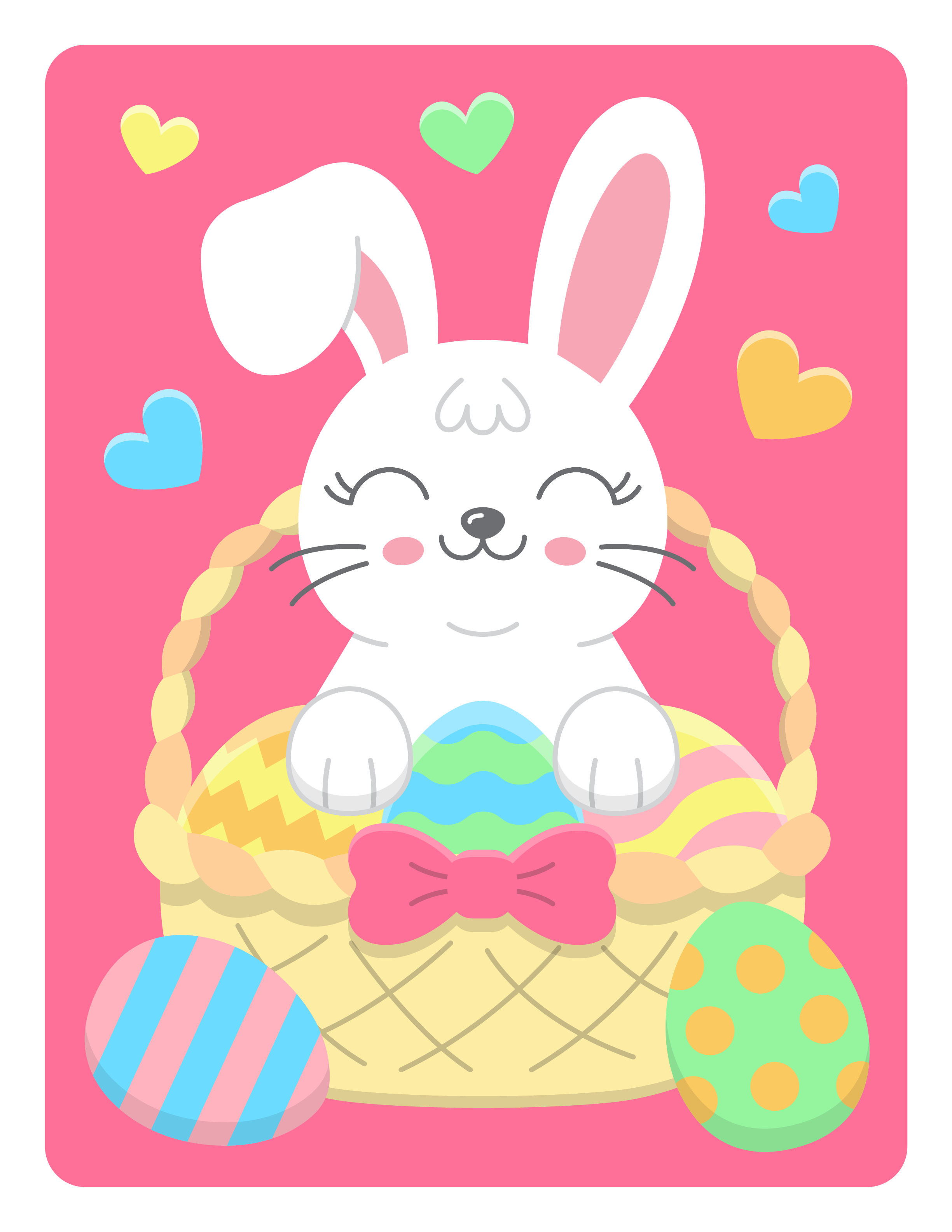 Easter can be a fun time to engage in educational and interactive activities – especially if you have children or you teach a classroom of young learners. However, finding fun ideas to explore on Easter is not always easy. The good news is that we've put together a list for you! Below you'll find the top educational Easter activities, the best Easter Clipart images and a holiday coloring sheet that you can download for free!
In this post: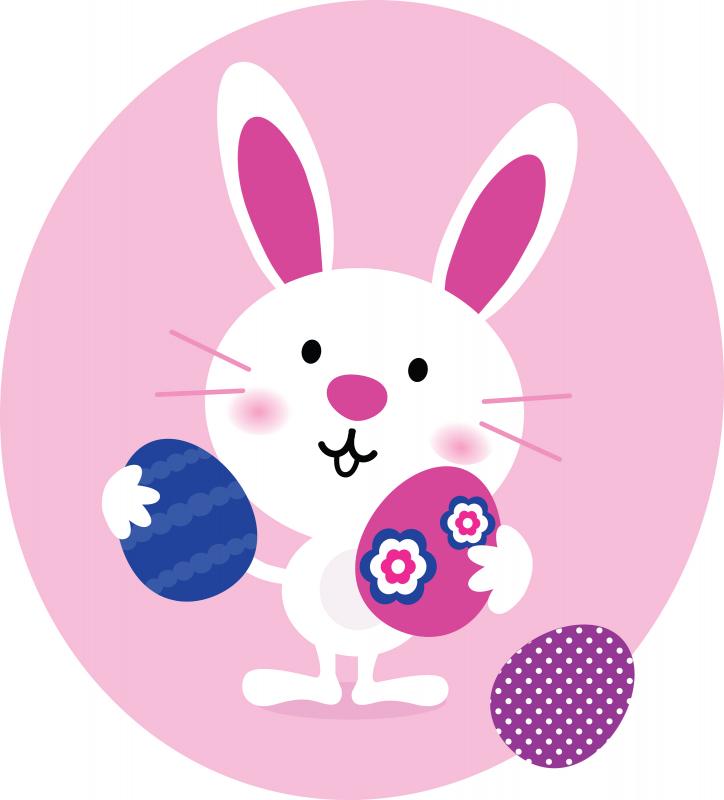 Top Educational Easter Activities
If you've been looking for education Easter activities, you're in luck. Here are some to try today:
Gardening – Easter is a springtime holiday. So, get the kids outside to plant flowers, herbs, or vegetables. Then teach them about the growth cycle of the seeds you've sown.
Reading – Pick up books about bunnies, spring, or the origins of Easter. Then read them to the children or assign text for them to read on their own.
Writing – Encourage young writers to practice their skills by writing Easter-themed poems or short stories.
Cooking – Cook or prepare Easter holiday treats as a class or family. During the cooking process discuss measurements and how important it is to follow directions when preparing meals.
Scavenger Hunts – Tap into a traditional activity by hosting a scavenger hunt. Use plastic Easter eggs to hide treats. Or make it educational and hide pop quizzes, puzzles, and brain teasers instead.
Virtual Field Trips – Take children on an Easter adventure by facilitating a virtual field trip. This can be achieved by visiting online resources such as zoo websites or by using platforms like Google Arts and Culture.
Best Easter Clipart Images to Share
Making holiday greeting cards? Decorating your classroom or homeschool workstation? Scroll to find the best Easter Clipart images that you can use for your creative projects.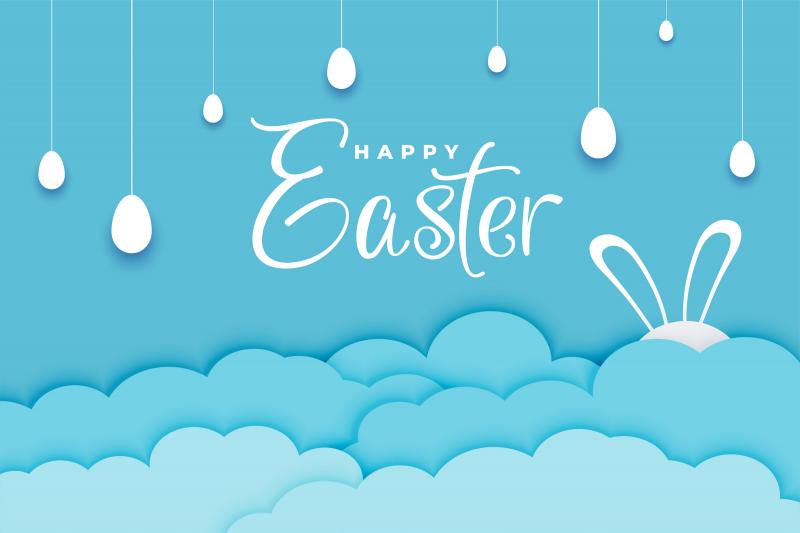 Need a simple yet dynamic banner to bring in Easter? Download this blue, paper-style vector banner that features eggs, bunny ears and Happy Easter text.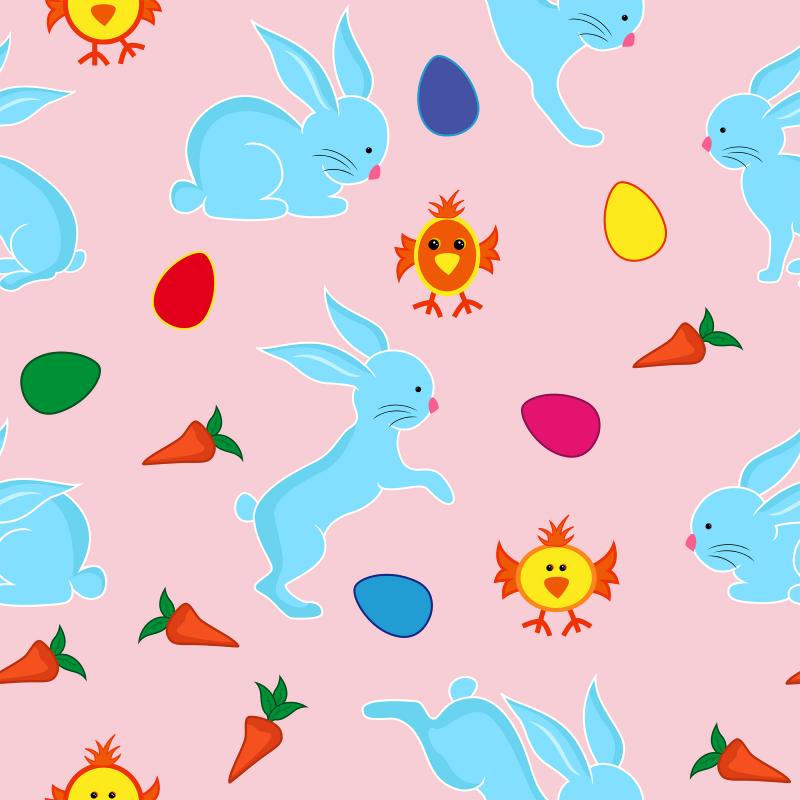 Want a vibrant Easter-themed background set against pastel pink? Download this vector illustration of blue rabbits, orange carrots, yellow chicks, and multicolor Easter eggs set against a pink background.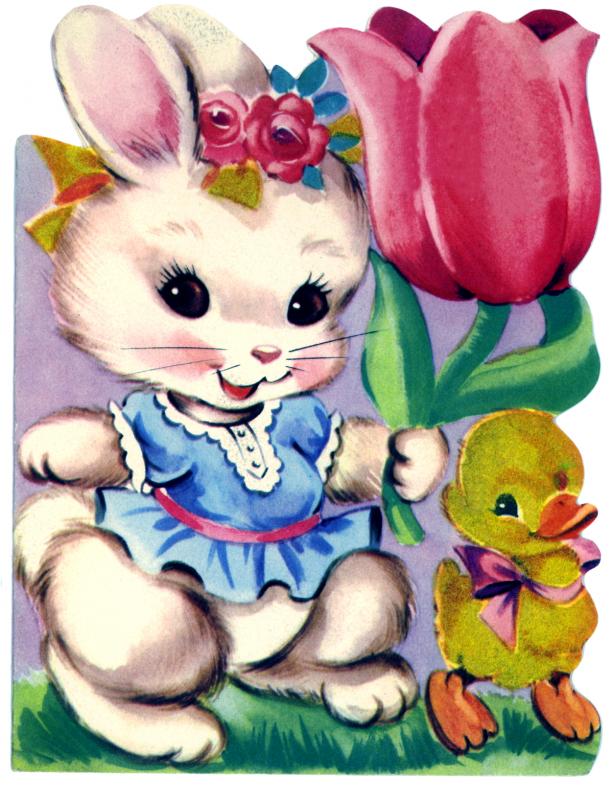 Looking for a vintage vector that is all about Easter? Download this vector illustration of a happy rabbit holding a big pink tulip while walking alongside a yellow duckling.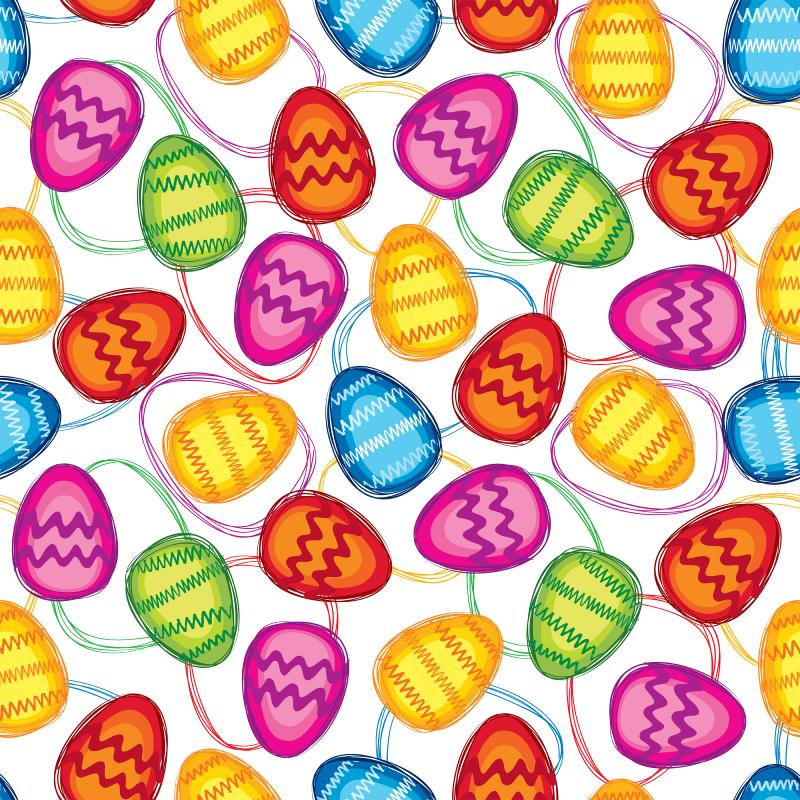 Looking for an egg-themed Easter pattern? Download this vector pattern that features vibrant, patterned Easter eggs.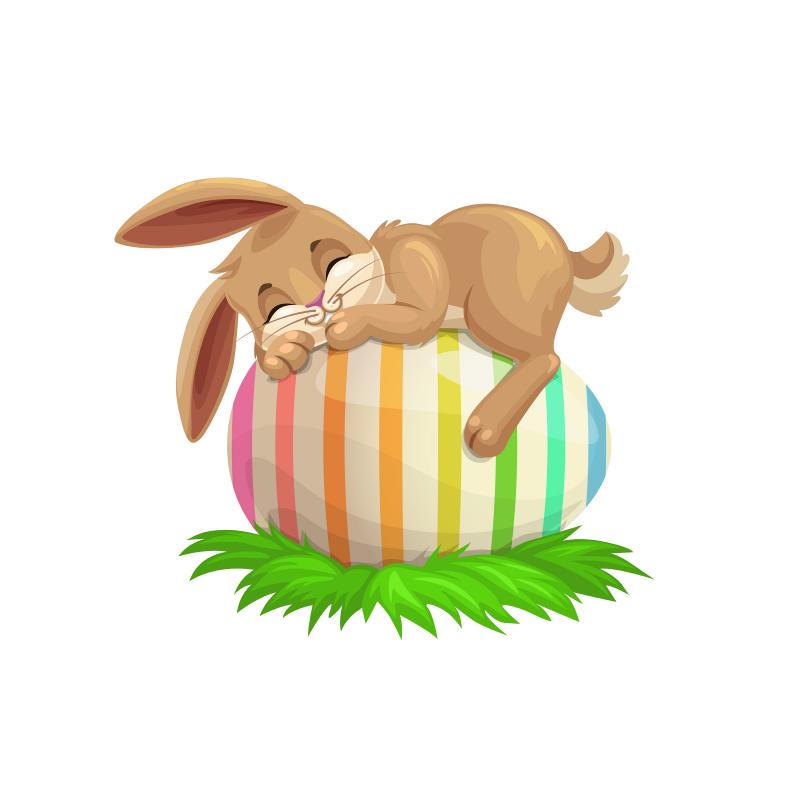 Need a simple image that illustrates Easter? Download this vector drawing of a cartoon bunny sleeping on top of a giant, colorful egg.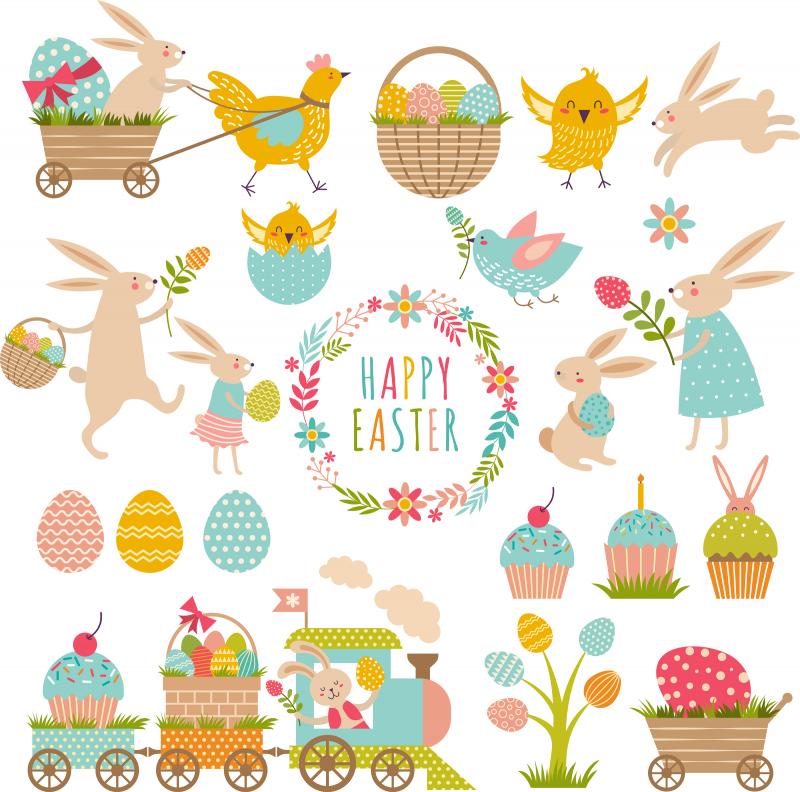 Need a set of Easter icons to celebrate this holiday? Download this vibrant set of vector icons that feature chipper chicks and rabbits collecting colorful eggs.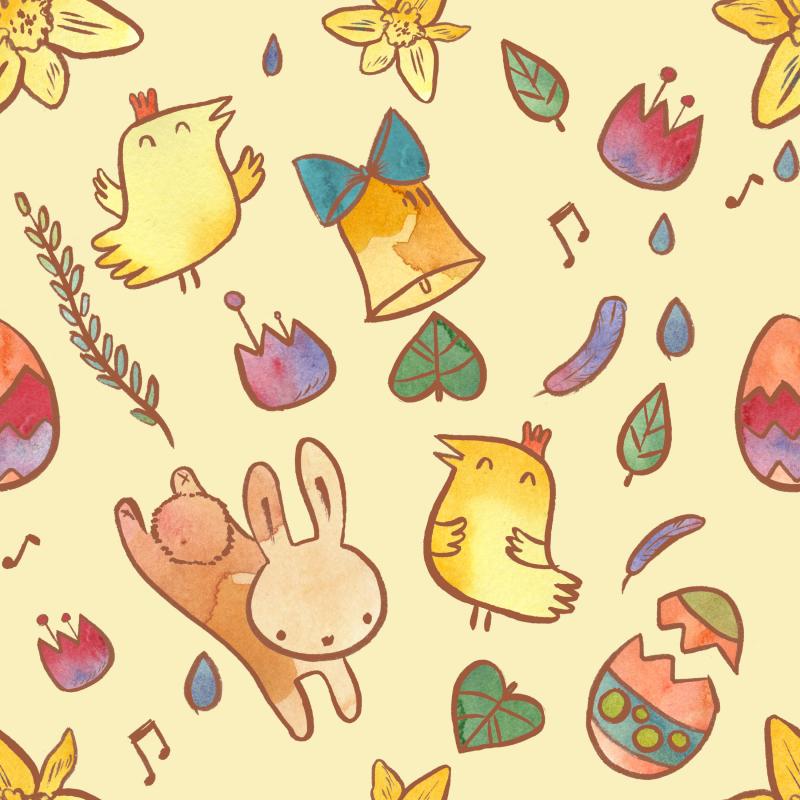 Searching for a seamless pattern with an Easter theme? Download this one that features a bunny, chicks, eggs, and flowers – all drawn in the style of a watercolor painting.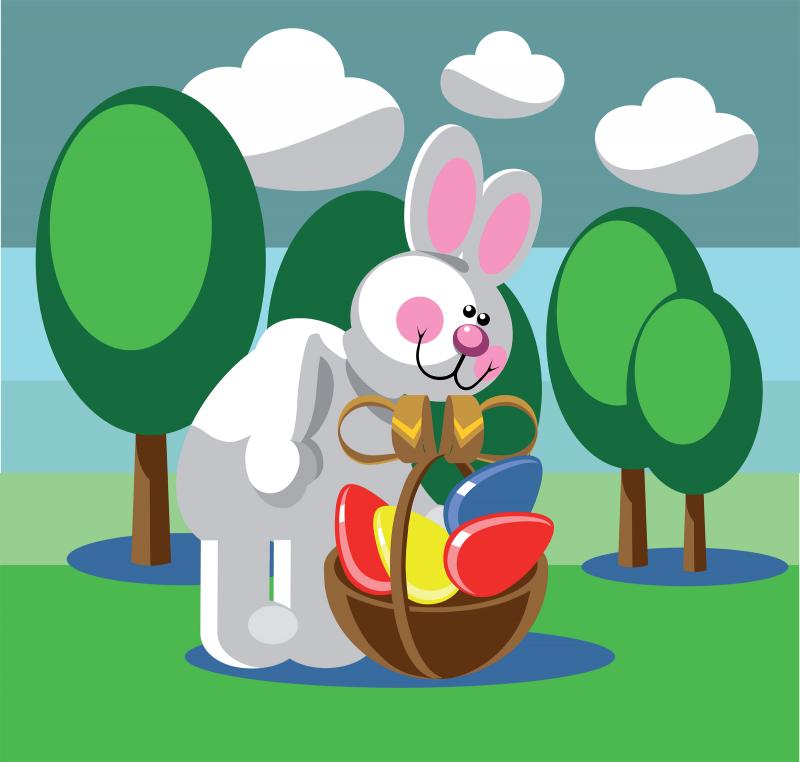 Want a vibrant vector poster of the Easter bunny? Download this illustration that shows a white rabbit holding a basket of colorful eggs.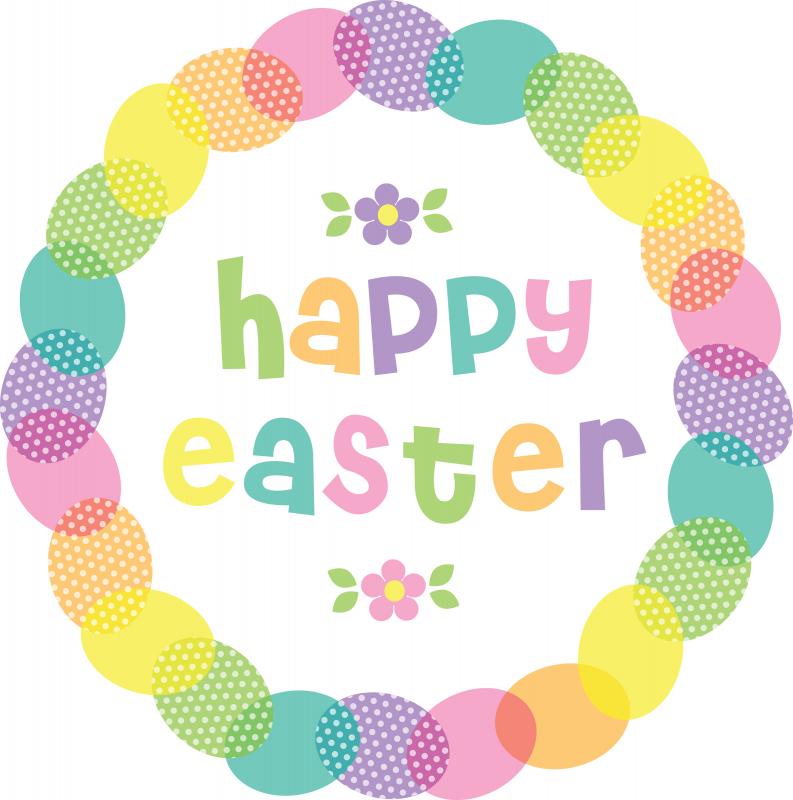 Want to wish others a happy Easter? Download this vibrant vector illustration and share it with friends, families, students, and colleagues.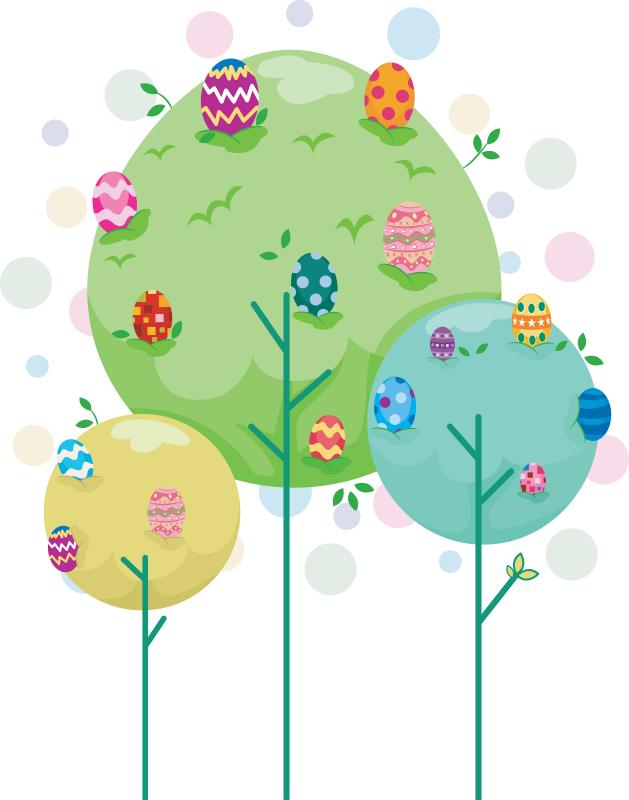 Looking for a whimsical illustration the evokes Easter vibes? Download this vector drawing of trees with Easter eggs growing amid the leaves.
Free Easter-Themed Coloring Sheet