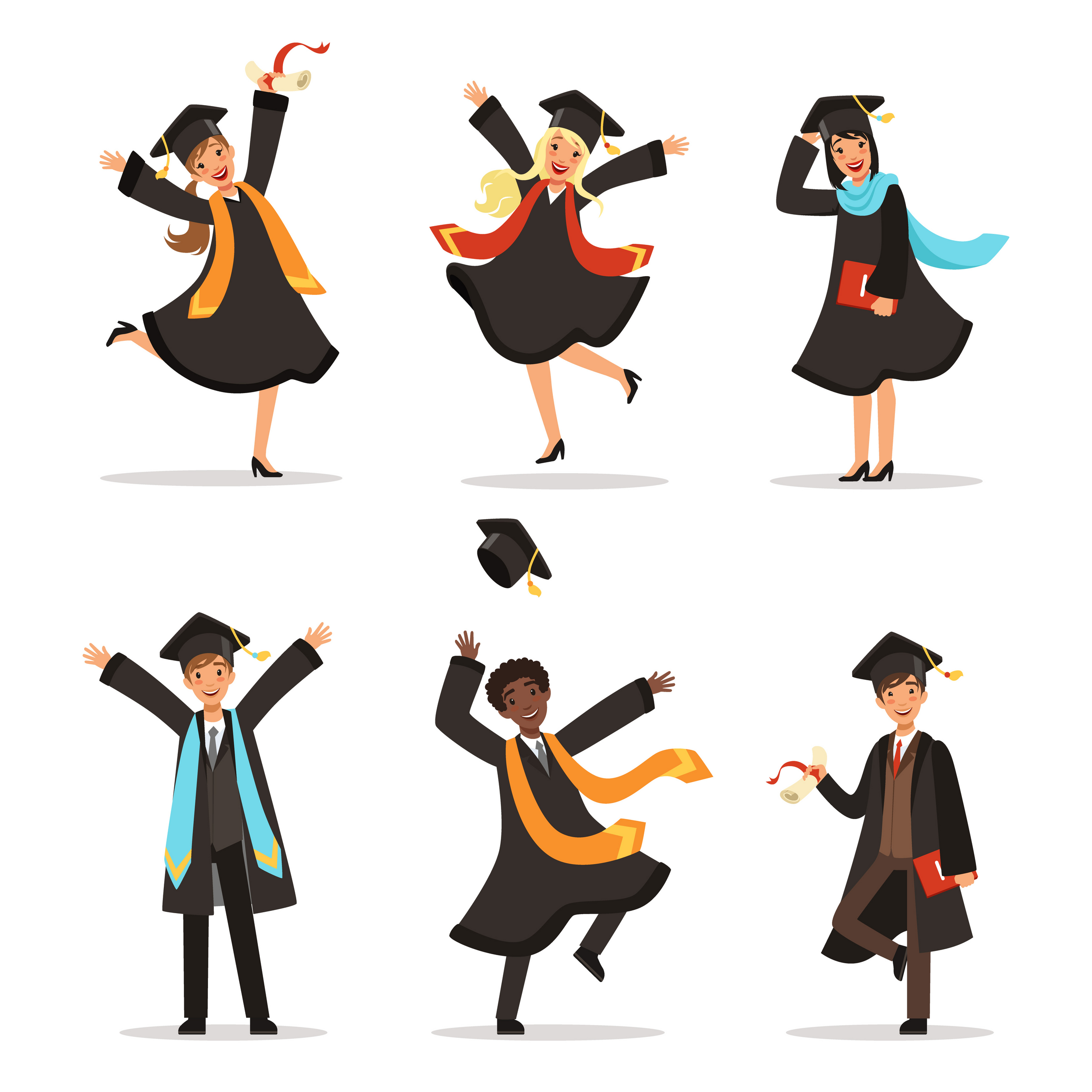 Graduation is a celebratory time in a student's life. Whether graduating from elementary, middle school, high school, or university; each graduation is a celebration of the academic accomplishments of the students and the schools they attend.
Are you looking for quotes and clipart vector illustrations to commemorate the graduates in your life? Now that they've earned their graduation robes and are gearing up to joyously throw their grad caps in the air; what words of wisdom will you impart to them?
If you're unsure, that's okay. This post has rounded up the most inspiring quotes and vector illustrations. Ready to say congrats to the grad(s) you love? Keep reading! In this post, you'll discover 50 celebratory quotes and vector illustrations.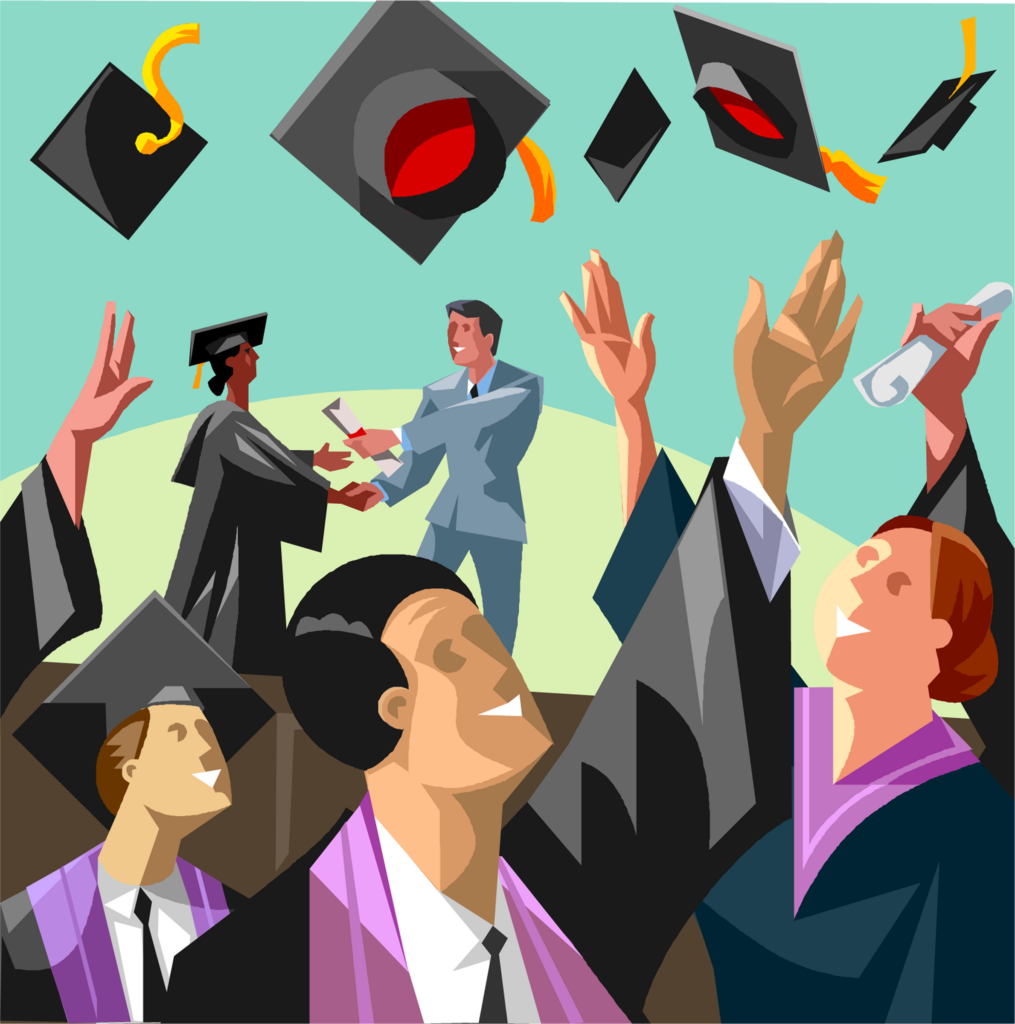 Looking for a celebratory scene showing graduates throwing their caps with glee? Download this one from clipart today.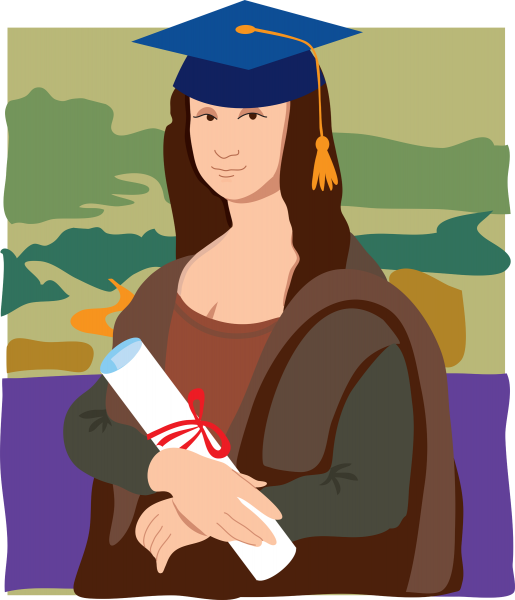 "It takes courage to grow up and become who you really are."

E.E. Cummings
Searching for the best clipart to commemorate the creative grads in your life? Download this vector image of Mona Lisa as a graduate – in this rendition, she's definitely smiling.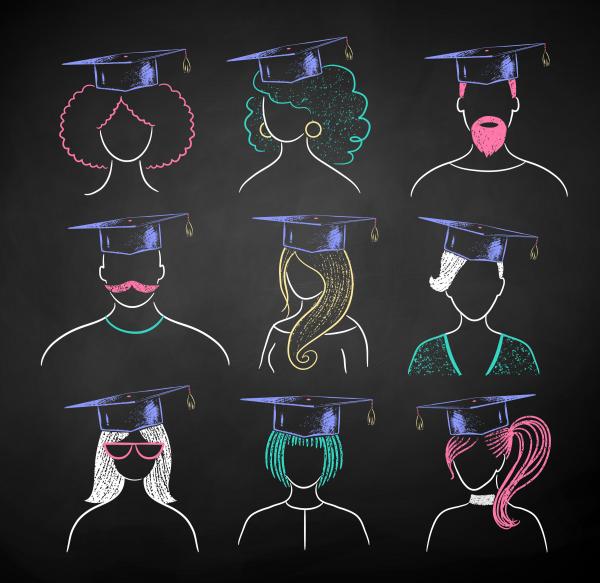 "Every day is a new opportunity to change your life and be who you want to be."

Demi Lovato
Searching for the right vector set to send your grad? This graduation illustration features nine chalk outlines of graduates with varying hairstyles.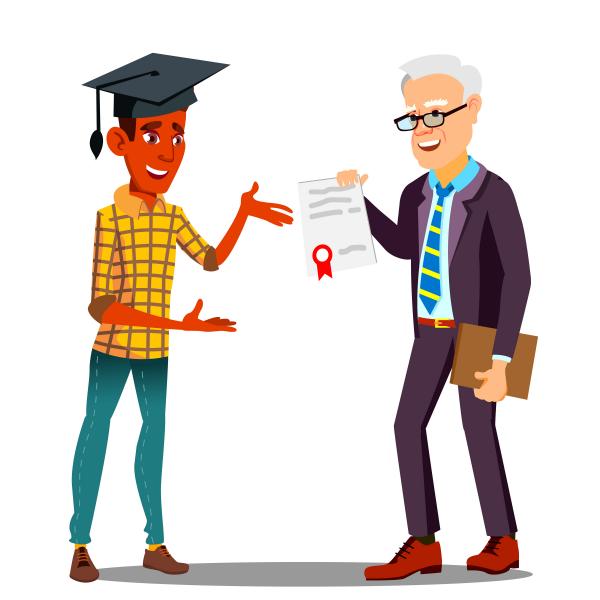 "Success is only meaningful and enjoyable if it feels like your own."

Michelle Obama
Share a smile with the happy grad in your life when you download and share this vibrant illustration of a student receiving his diploma.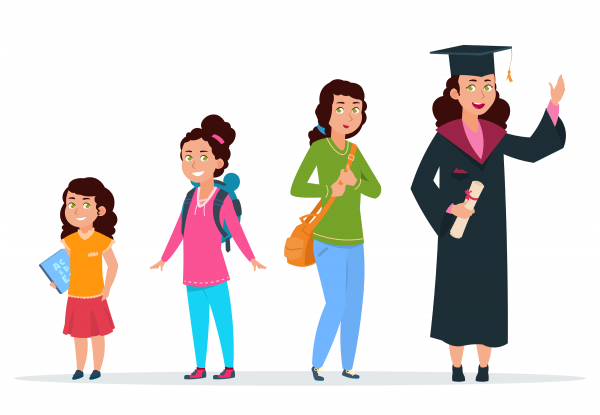 "Change takes courage."

Alexandria Ocasio-Cortez
In life, one may be lucky enough to have many milestones, all of which are worth celebrating – especially graduation! Do you agree? Download this vector illustration shows a young student growing through her various stages of life, from a young school girl to a college graduate.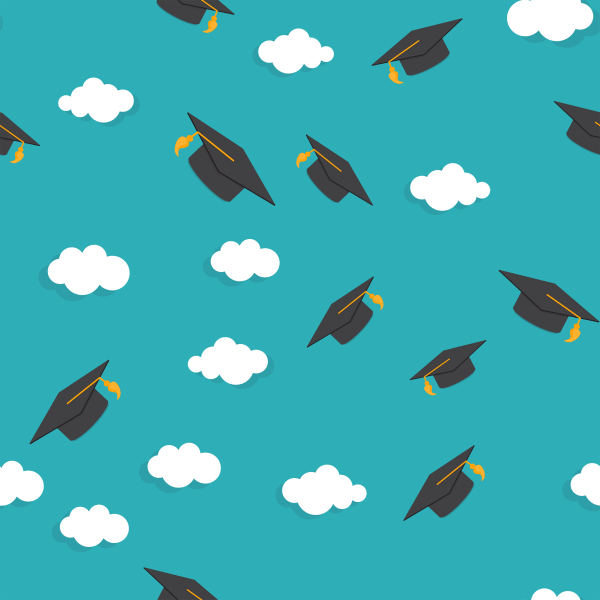 "You get in life what you have the courage to ask for."

Oprah Winfrey
Searching for a seamless vector background you can use for your graduation cards or announcements? This graphic background with flat icons of mortarboard caps being tossed up to the clouds could work for a variety of creative projects.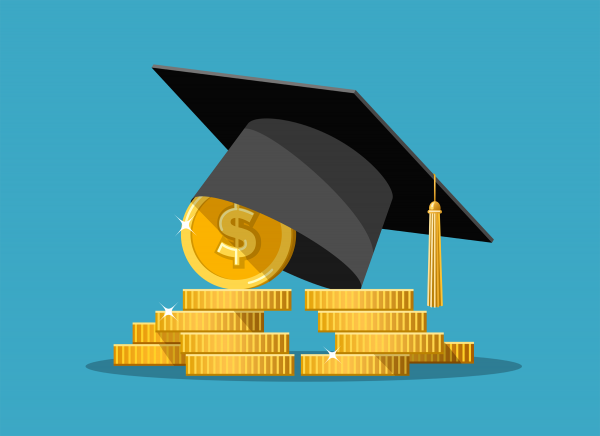 "An investment in knowledge always pays the best interest."

Benjamin Franklin
Education can be a costly but worthy investment in one's future, but you already know that. Use this vector to celebrate economics and finance majors or to make a lighthearted joke about educational goals and investing in one's future.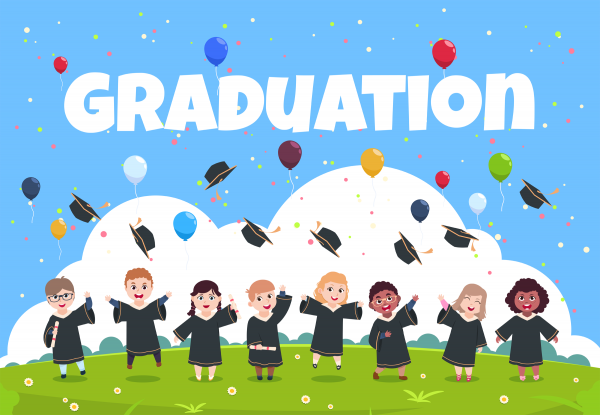 "Your imagination is your preview of life's coming attractions."

Albert Einstein
Celebrating the milestones of young students? This vibrant cartoony illustration showing a class of young graduates with confetti and balloons is perfect for your project.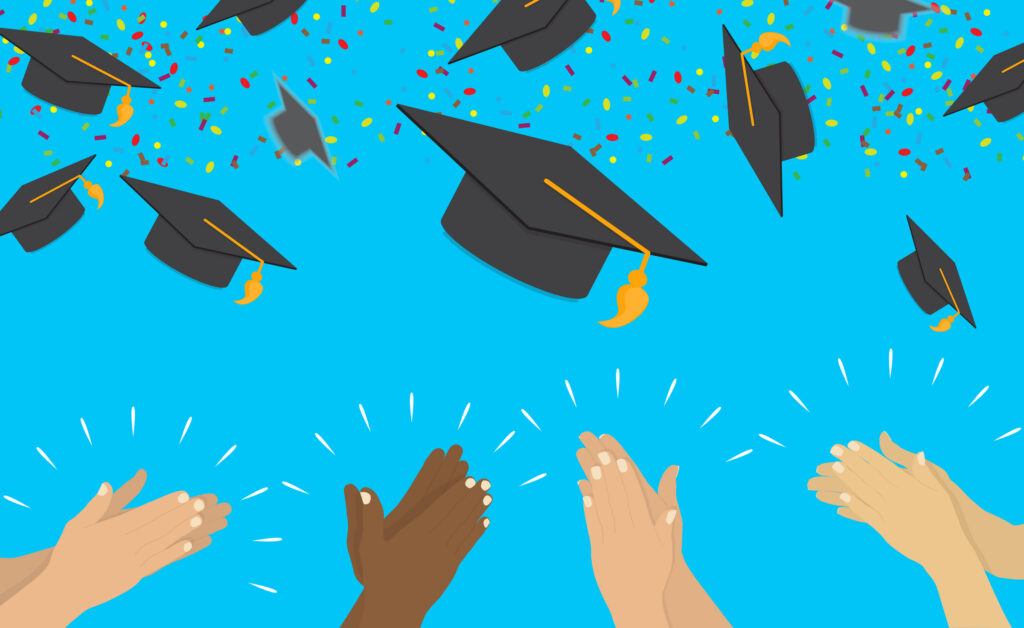 "The fireworks begin today. Each diploma is a lighted match, each one of you is a fuse."

Ed Koch
Celebrate the grads in your life! Make their cards, and banners, and blast their images all over social media. Looking for the perfect graphic with a bit of copy space? Use this background that shows diverse hands clapping and graduation caps being thrown into the air as it rains confetti.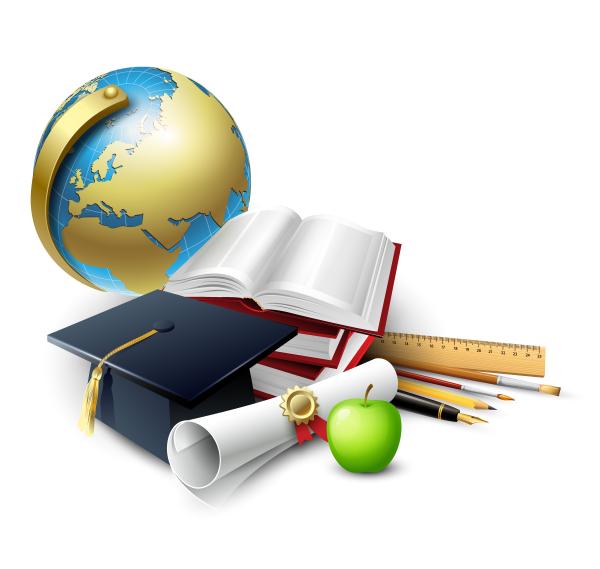 "It's hard to beat a person who never gives up."

Babe Ruth
Searching for graduation ceremony objects? This vector illustration has a mortarboard cap with a golden tassel, diploma, stack of textbooks, rules, pencils, and a globe.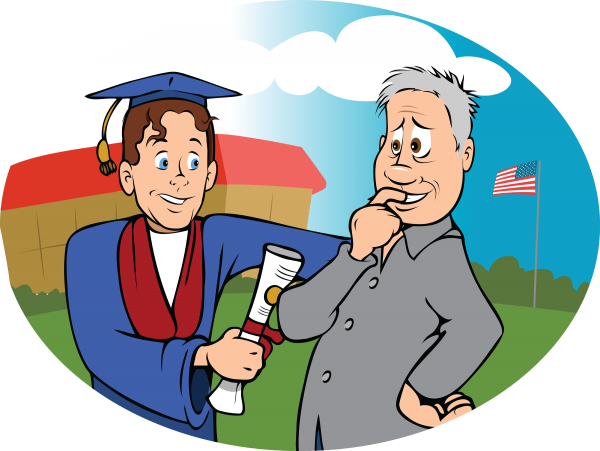 "Persistence can change failure into extraordinary achievement."

Matt Bondi
Certainly, graduation is a time of celebration. Are you creating your own cards to give to the grads in your life? Use this vector illustration of an apprehensive father and his son at graduation to get a giggle out of your students or loved ones.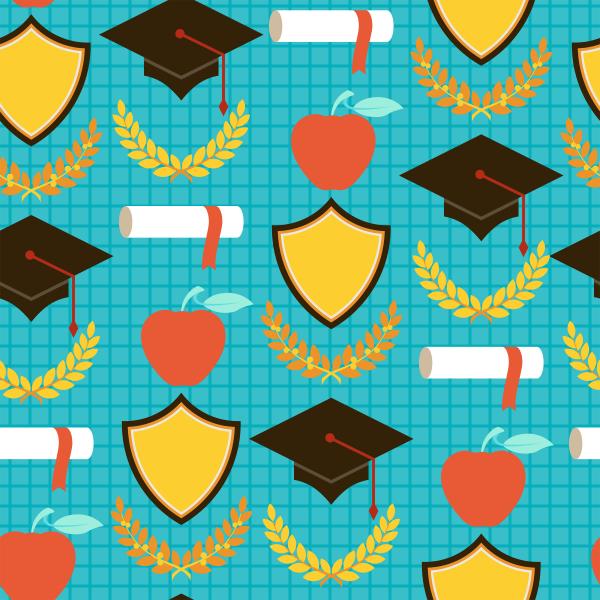 "Start where you are. Use what you have. Do what you can."

Arthur Ashe
Seamless school backgrounds lend themselves to endless possibilities. Take this vector background for instance, with its repeating mortarboard caps, rolled diplomas, and golden crests; it can be used for a variety of graduation gift and card ideas.
12. Excited Graduate Vector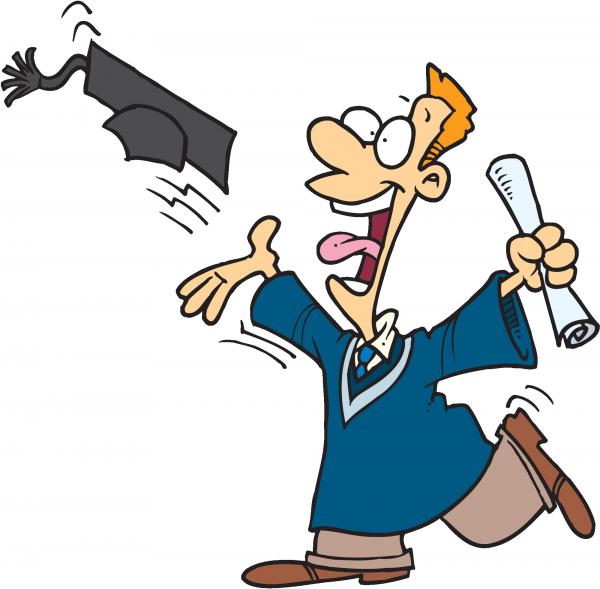 "A journey of a thousand miles begins with a single step."

Sun Tzu
If you're looking for a Clipart that captures the joy of graduation, look no further than this vector illustration of a graduate screaming with glee and tossing his graduation cap.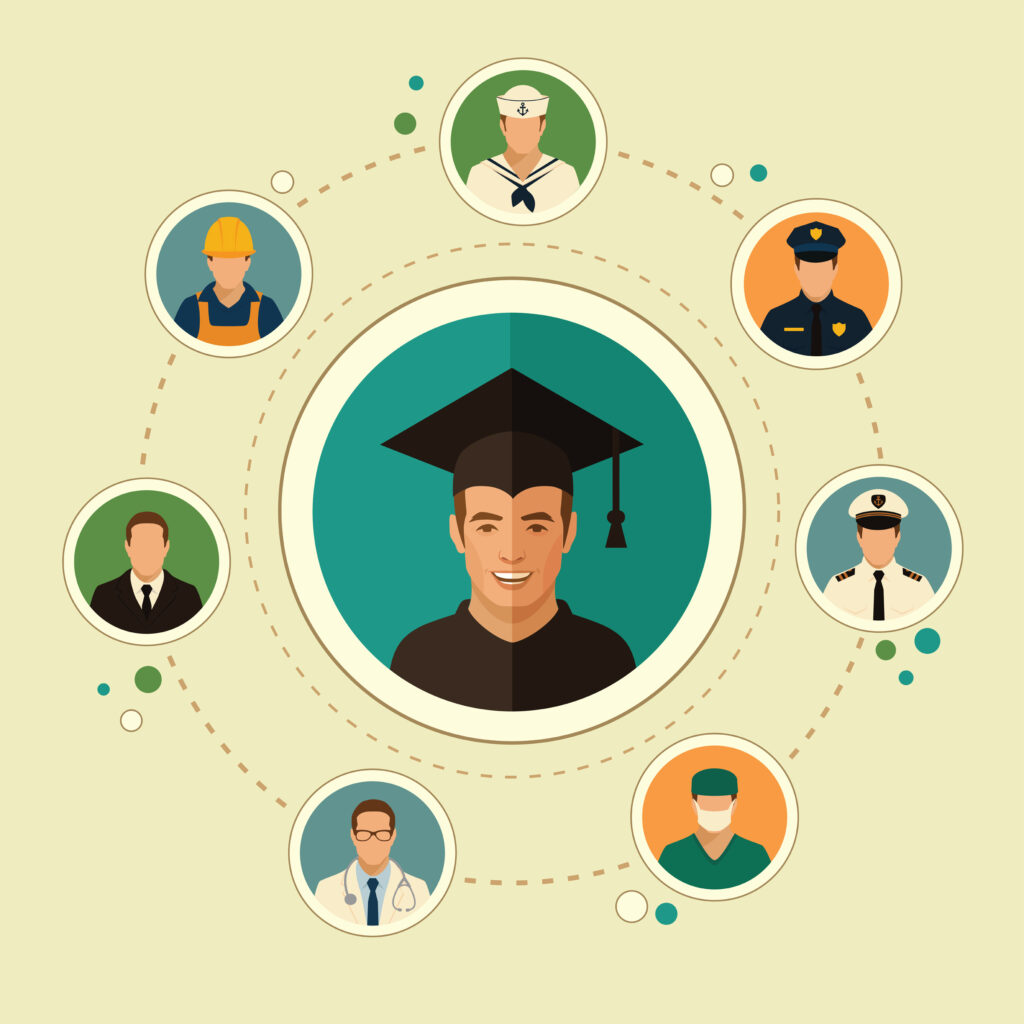 "She turned her can't into cans and dreams into plans."

Koba Yamada
There are endless possibilities for those that pursue education. Searching for a simple graphic that shows that sentiment, visually? Look no further than this graduation drawing that shows a student with multiple career prospects.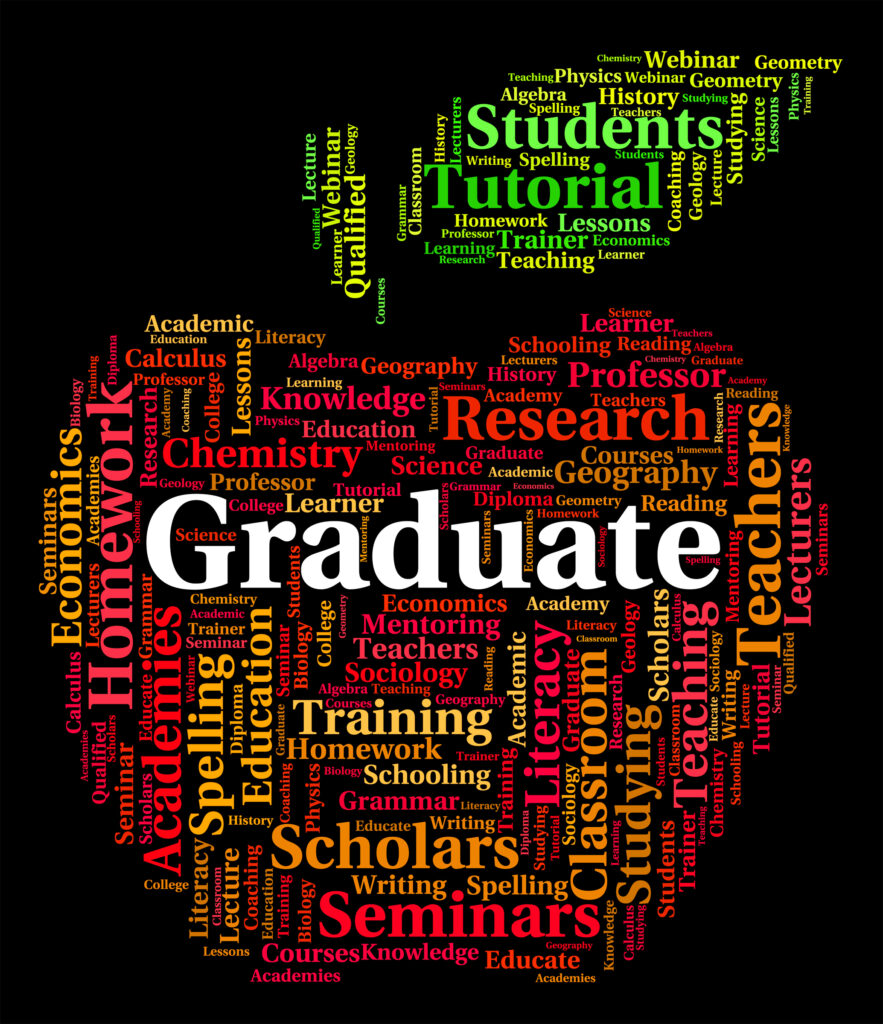 "All of our dreams can come true if we have the courage to pursue them."

Walt Disney
A lot goes into pursuing an education? Seminars, courses, lectures, lessons and every other aspect of academic life overlaps and leads up to this celebratory moment when one becomes a graduate. Looking for a graphic that expresses all of that? Use this text graphic that is comprised of different educational terms that form the image of an apple.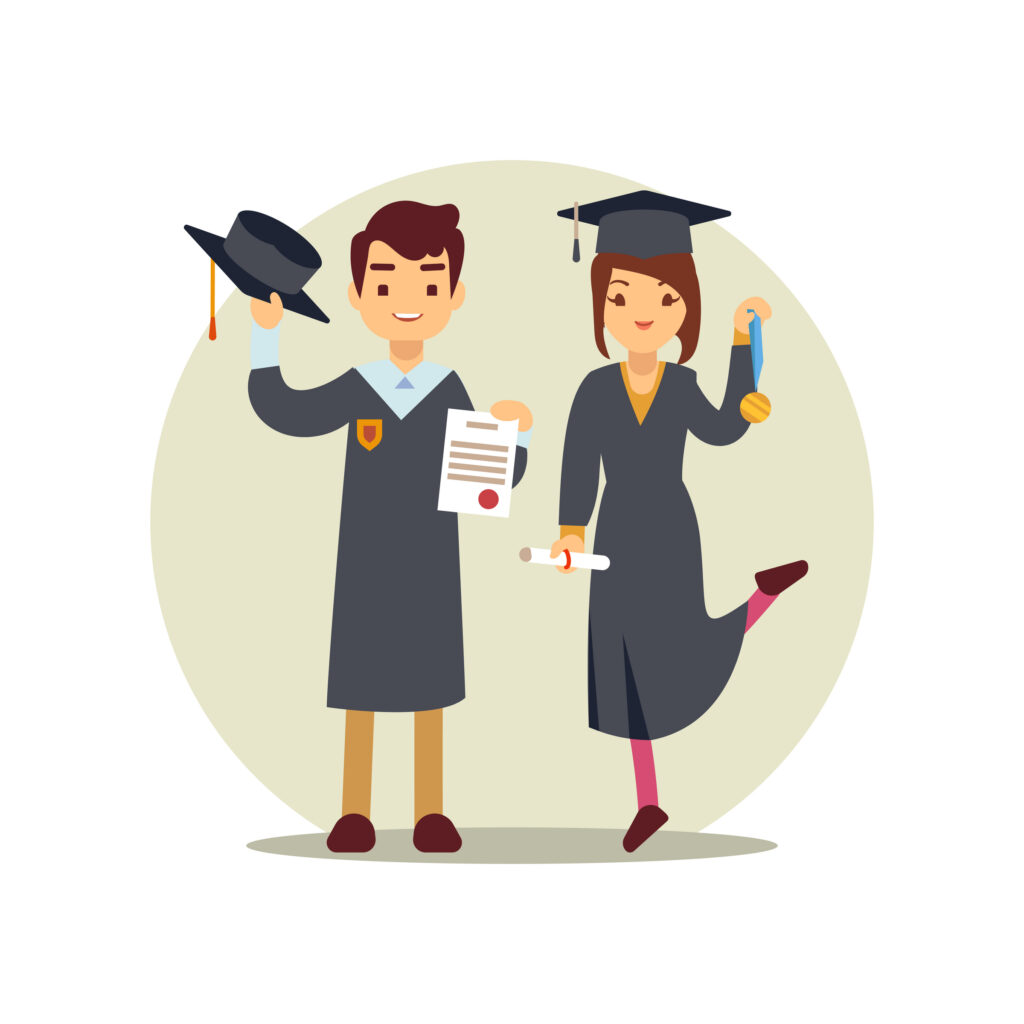 "The future belongs to those who believe in the beauty of their dreams."

Eleanor Roosevelt
Celebrating multiple grads? Grab this fun vector illustration of a male and female student standing side by side holding their diplomas, medals, mortarboard caps, and wearing graduation robes.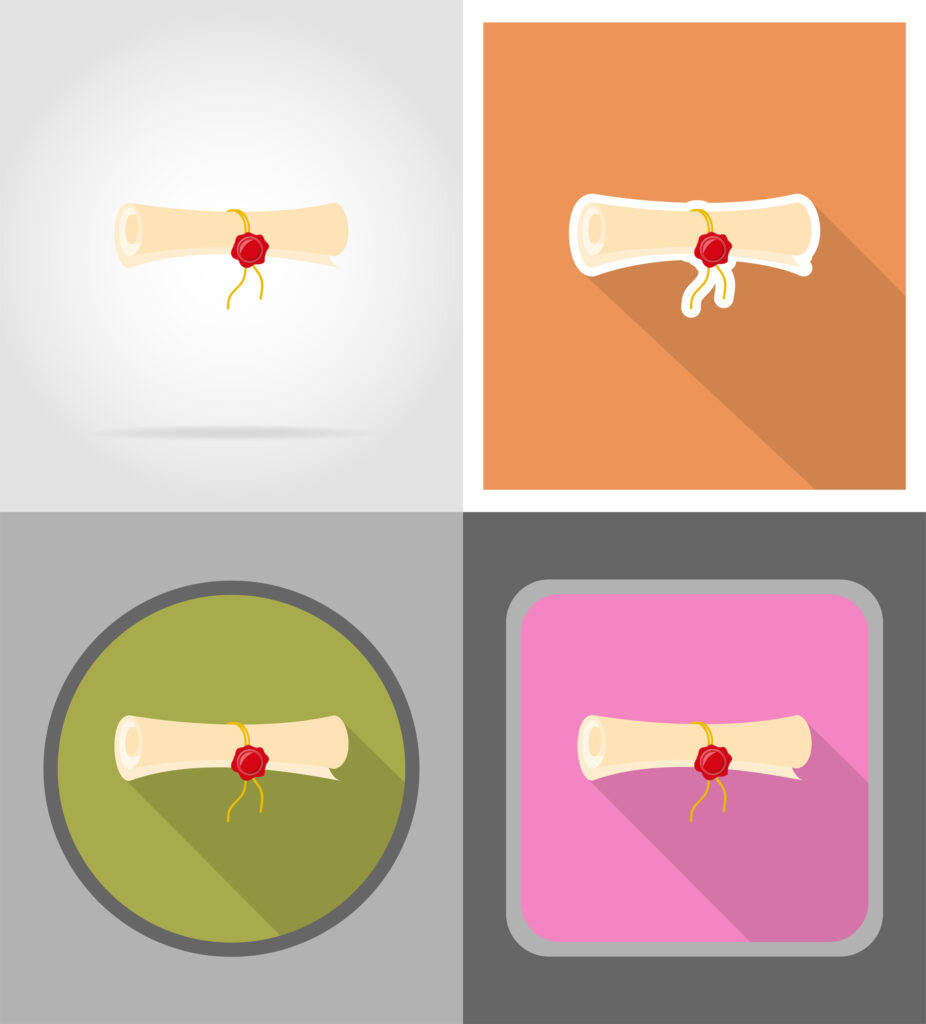 "Nothing is impossible. The word itself says 'I'm possible.'"

Audrey Hepburn
Searching for a set of vector icons you can use for a variety of graduation-related projects? This set of four rolled and wax-sealed diplomas can be used endlessly – your imagination is the only limit.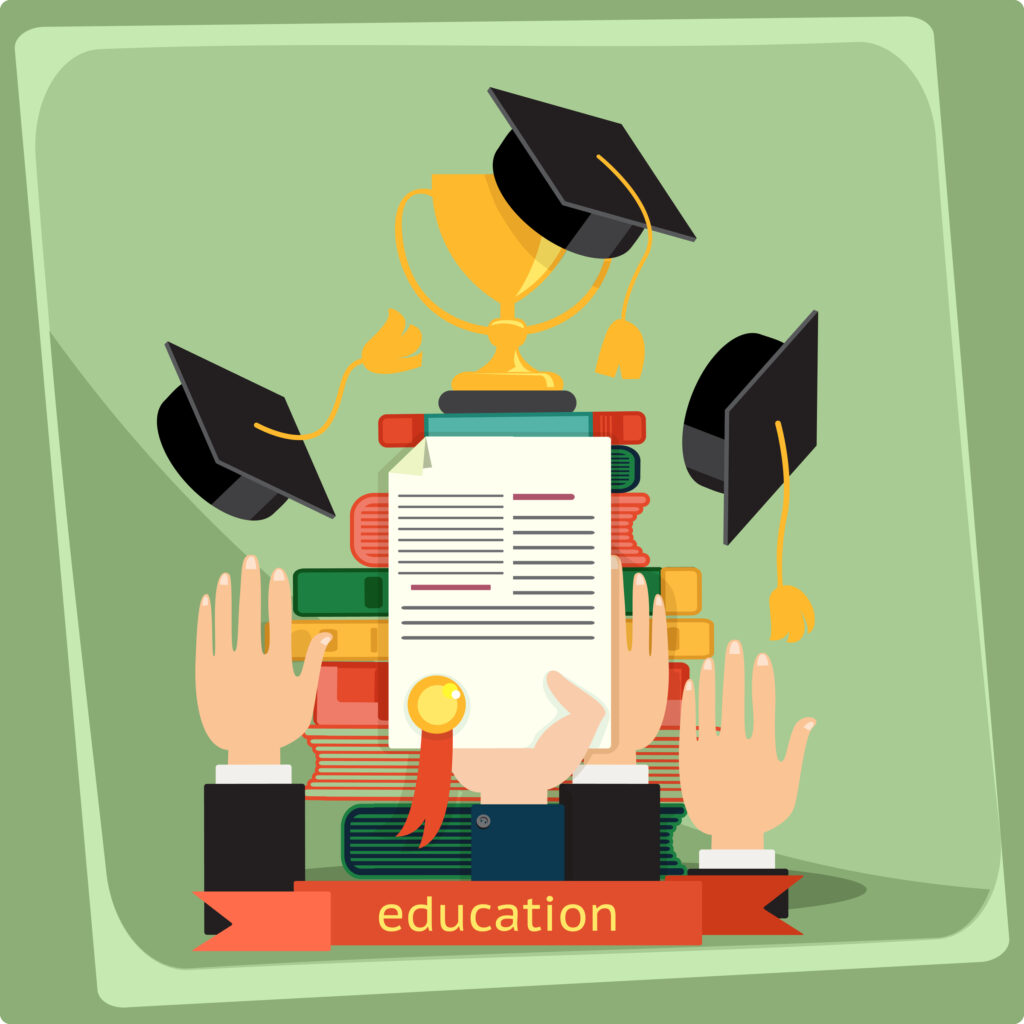 "A champion is someone who gets up when he can't."

Jack Dempsey
Champions are made through perseverance. Celebrate the champions of education in your life with this colorful illustration showing graduation caps being tossed, stacks of books, and a shiny gold trophy.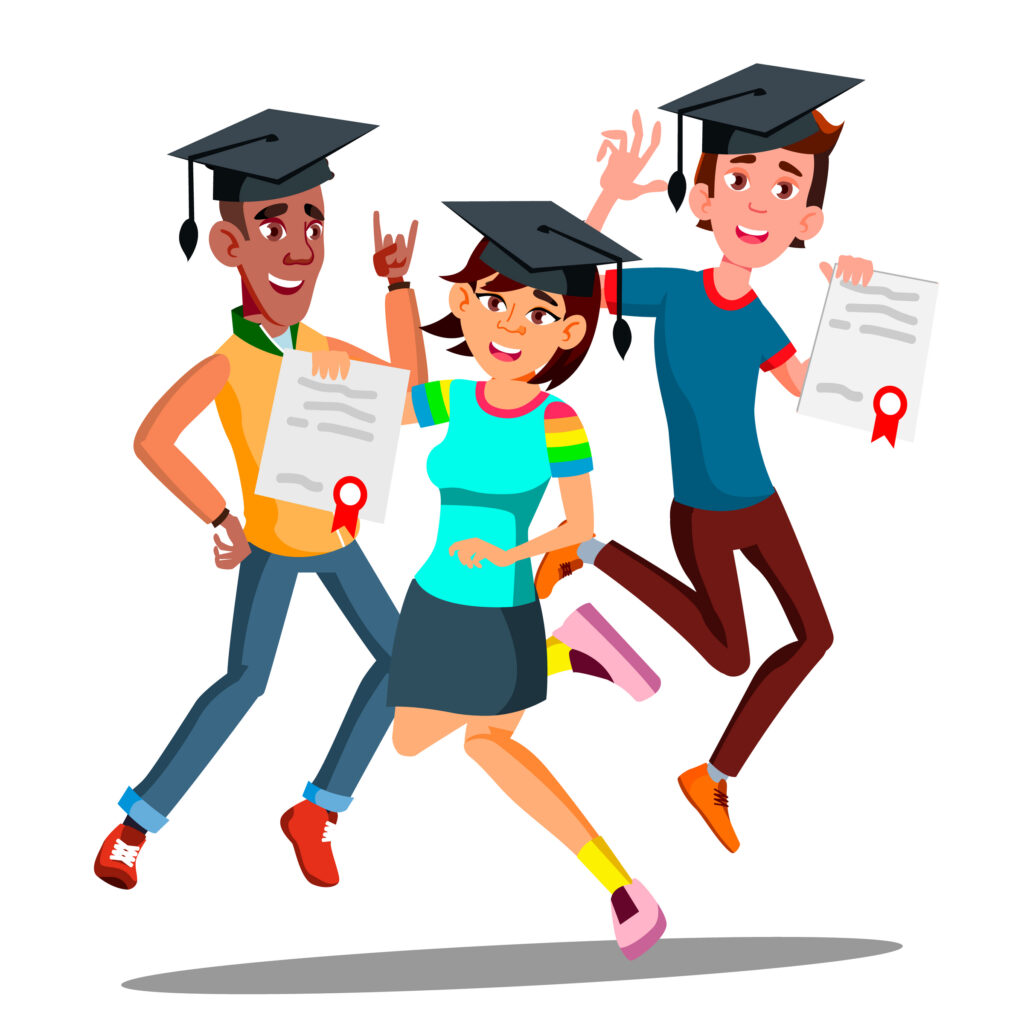 "Don't you ever let a soul in the world tell you that you can't be exactly who you are."

Lady Gaga
Celebrate all grads with this fun vector illustration of a group of students jumping for joy with their diplomas in tow.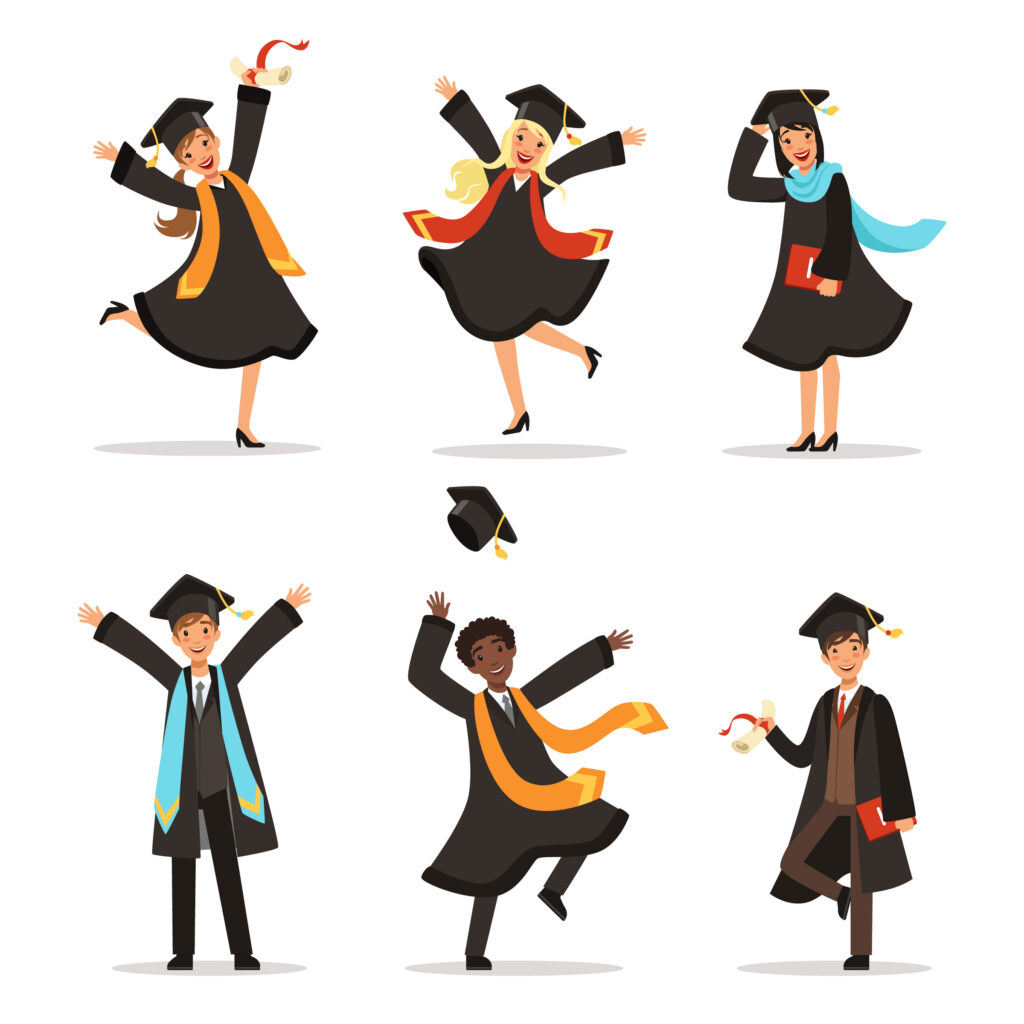 "You can never be overdressed or overeducated."

Oscar Wilde
Success can be seen in every student that ascends to graduation. So, if you're looking for a set of icons featuring diverse characters with varying expressions of joy; look no further. This vector set of six graduates can add the perfect accent to any card or creative project.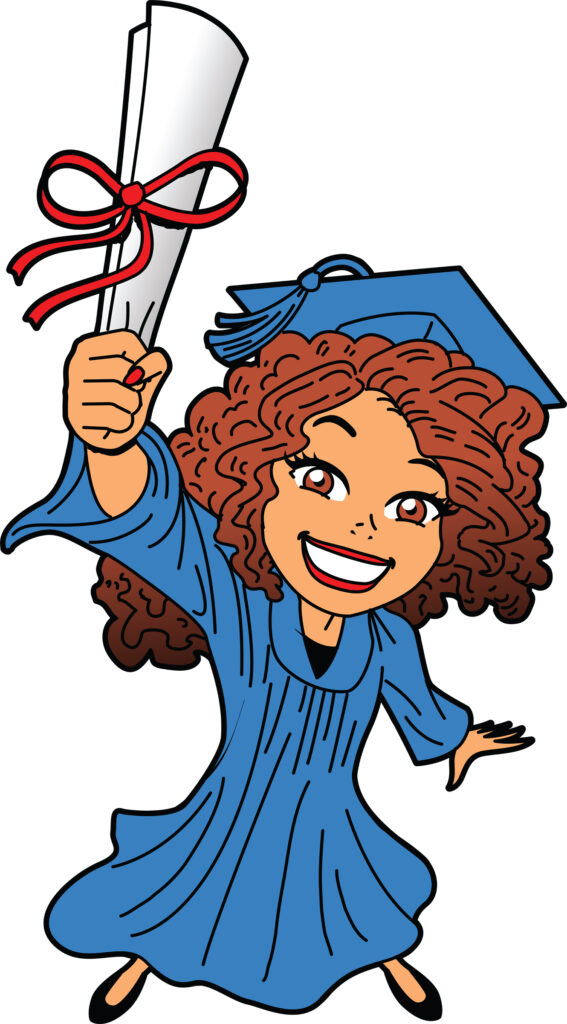 "Don't be afraid. Be focused. Be determined. Be hopeful. Be empowered."

Michelle Obama
Searching for a simple drawing of a student smiling with joy at their graduation? This Clipart just may be perfect.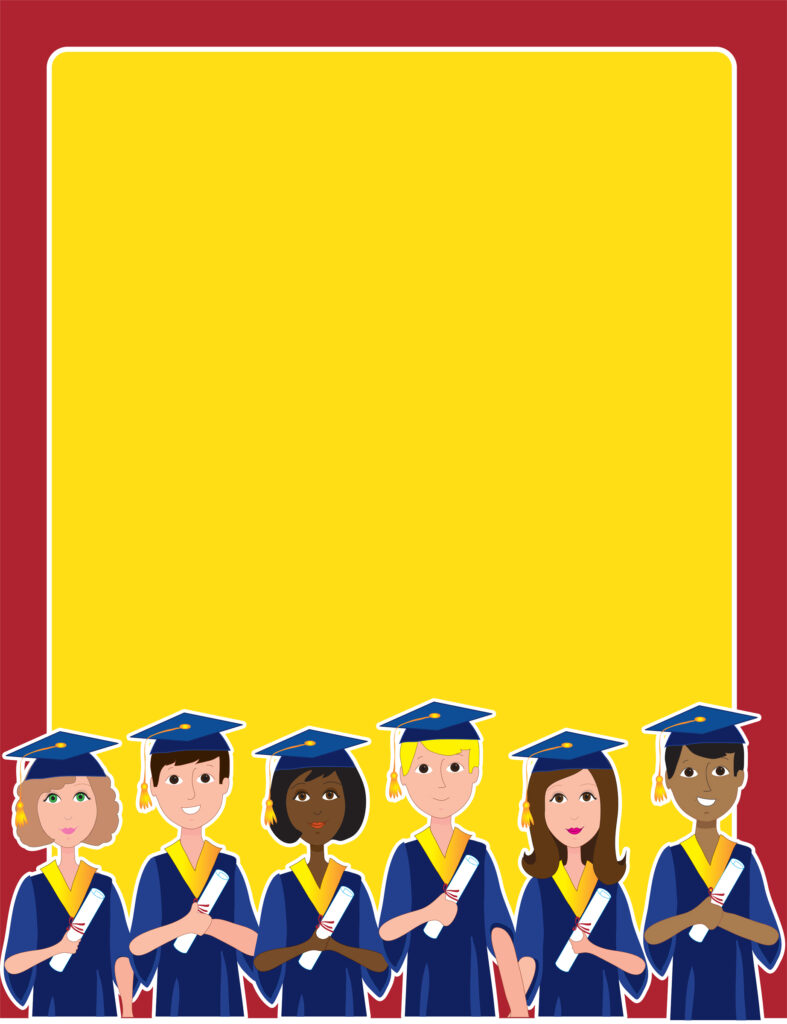 "Don't ever doubt yourselves or waste a second of your life. It's too short and you're too special."

Ariana Grande
Looking for a graphic that lends itself well to copy? Want to write a personalized message to the grad in your life or create a flyer for a graduation party? This bordered image with bold red and yellow colors and a line of graduates in blue gowns could work for a variety of creative applications, given it has ample space for copy.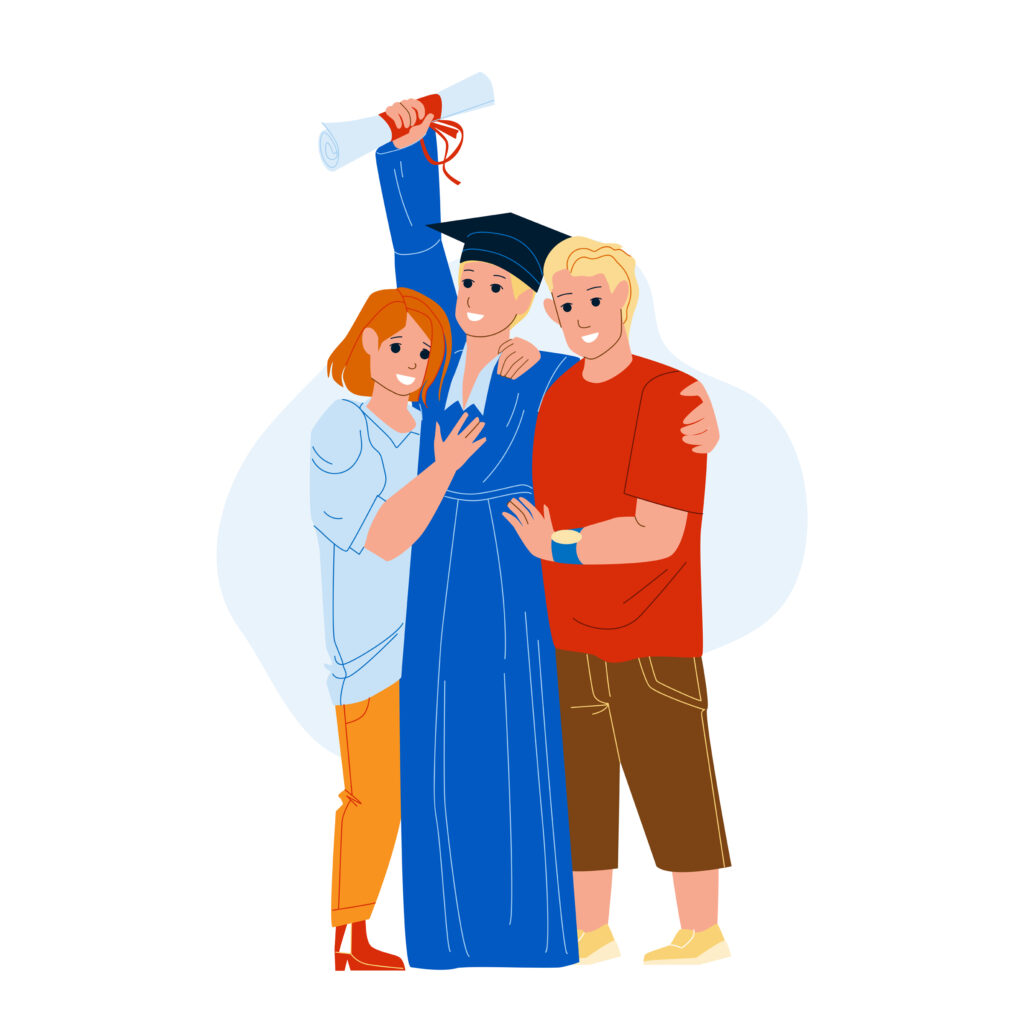 "You don't have to be famous. You just have to make your mother and father proud of you, and you already have."

Meryl Streep
Are you a proud parent of a student that is about to cross the stage? Show off your happiness with this fun Clipart of two parents hugging their graduate student tightly.
22. Grad Cap and Balloons Graphic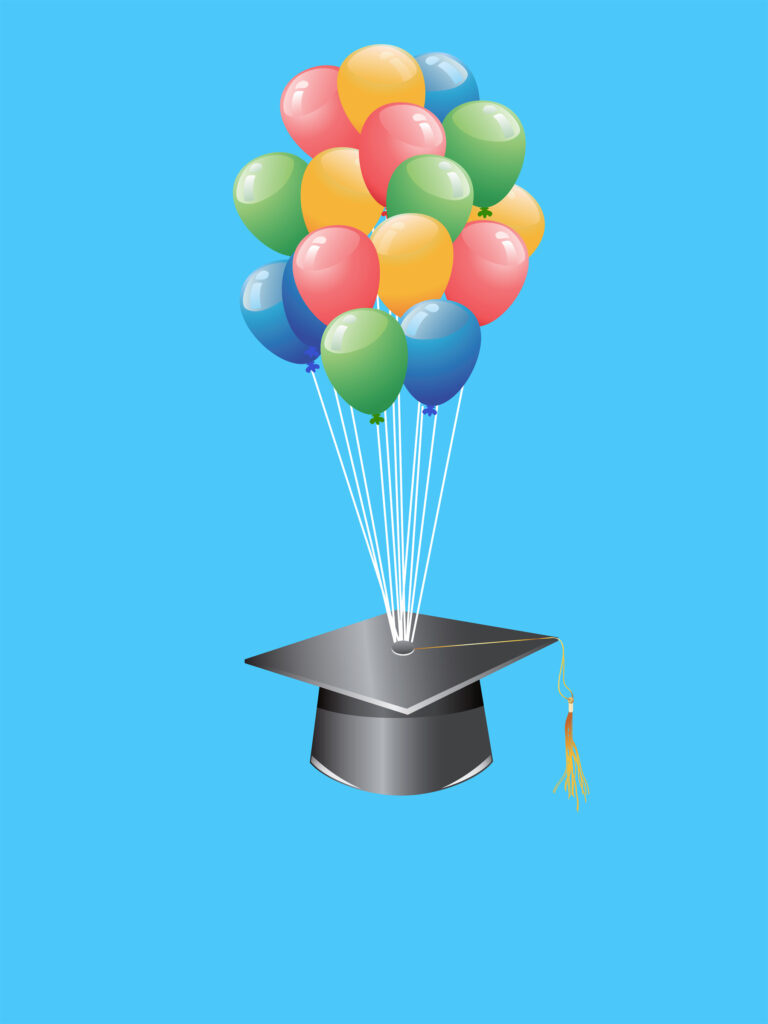 "So often in life things that you regard as an impediment turn out to be great good fortune."

Ruth Bader Ginsburg
Need a simplistic but celebratory graphic to get the grad celebrations going? Here's the perfect illustration for you!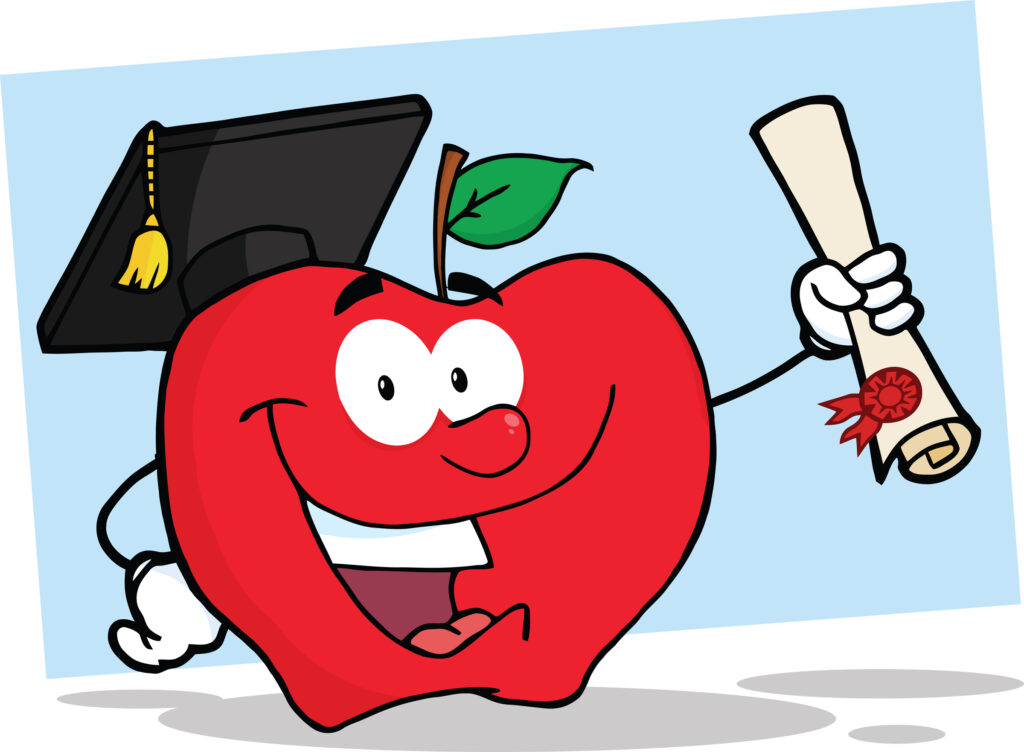 "There is no such thing as failure. Failure is just life trying to move us in another direction."

Oprah Winfrey
Are your students graduating? Letting go can be bittersweet. But let your pupils know that you are proud of their academic accomplishments by sharing this heartwarming illustration of a smiley-faced apple holding a diploma and wearing a mortarboard graduation cap.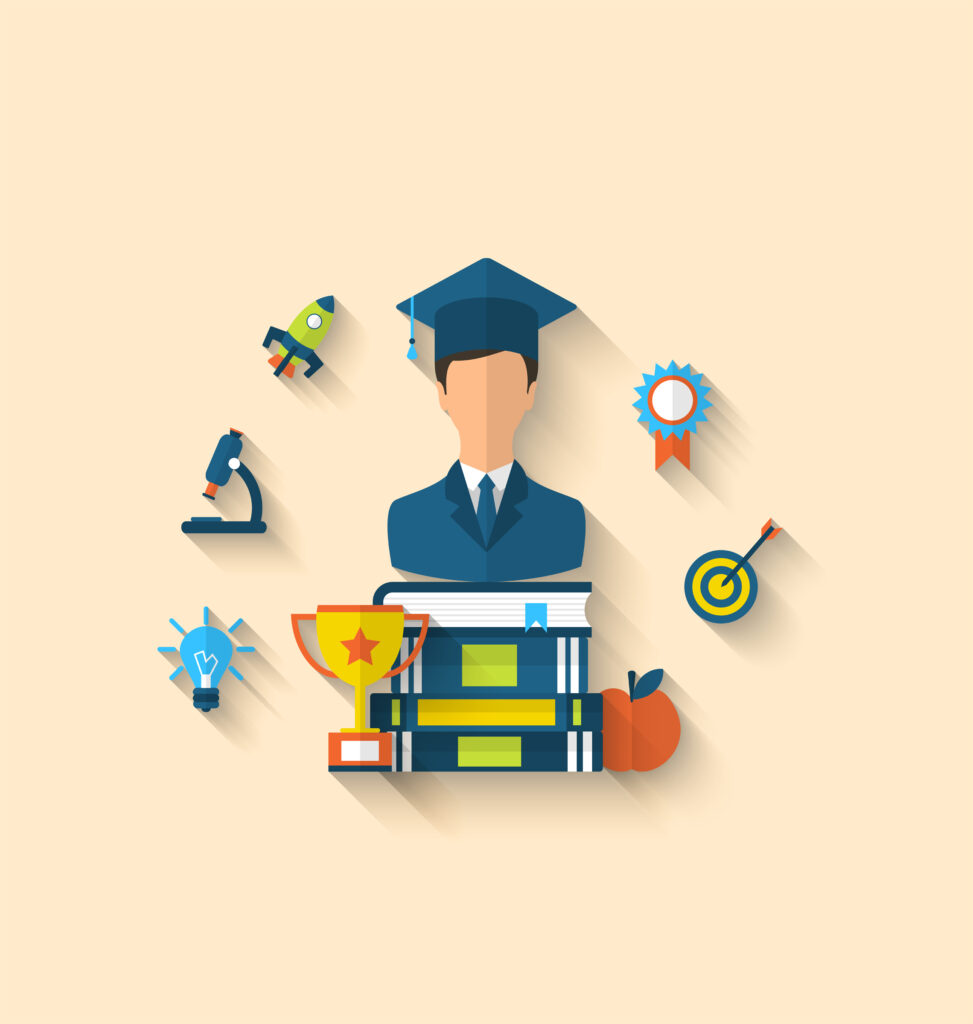 "What lies behind us and what lies before us are small matters compared to what lies within us."

Ralph Waldo Emerson
Looking for minimalistic grad vectors? Try this illustration – with its isometric, flat educational icons, and extended shadows.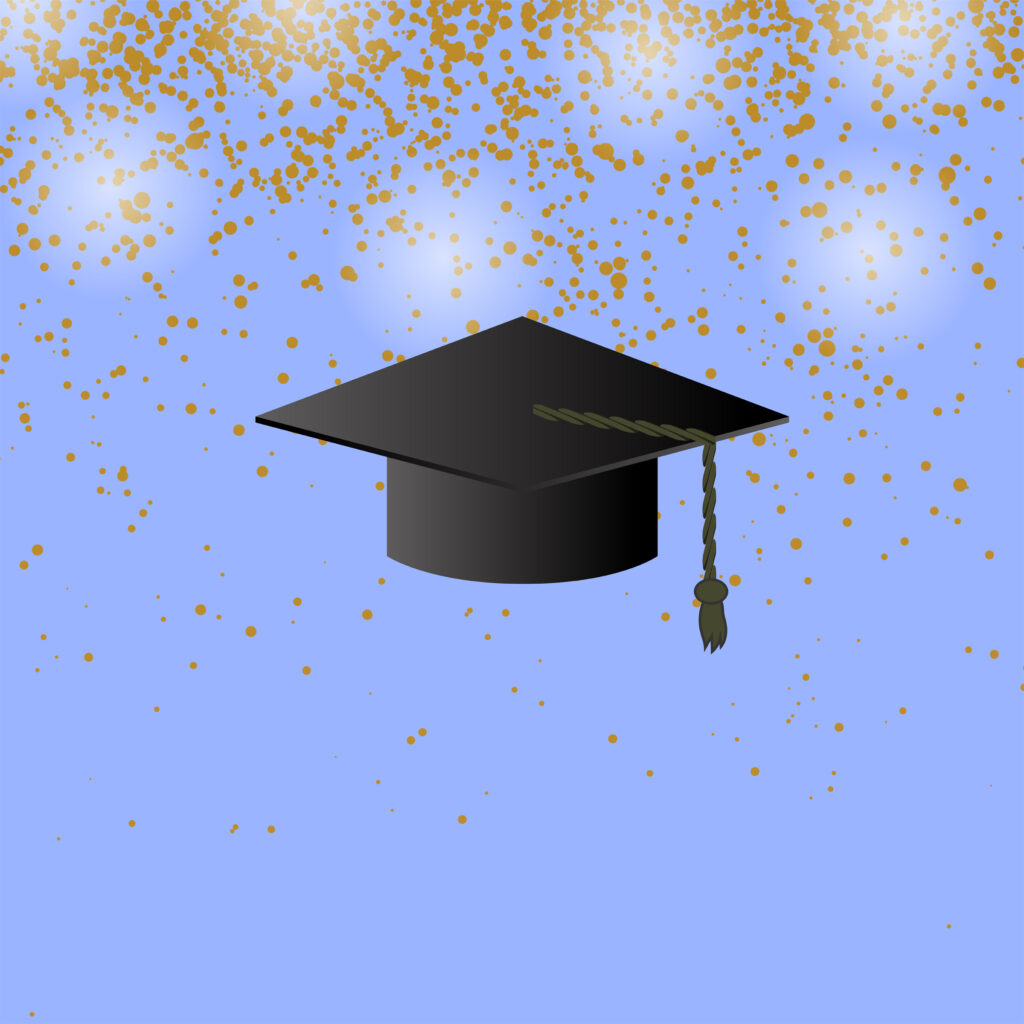 "The clock you hear is the sound of your own heart. Sink your teeth into this life, and don't let go."

Lin-Manuel Miranda
Celebrate graduation in the best ways that you know how! Use this periwinkle-colored background with gold confetti for party invitations, grad cards, centerpieces, thank you notes, and more!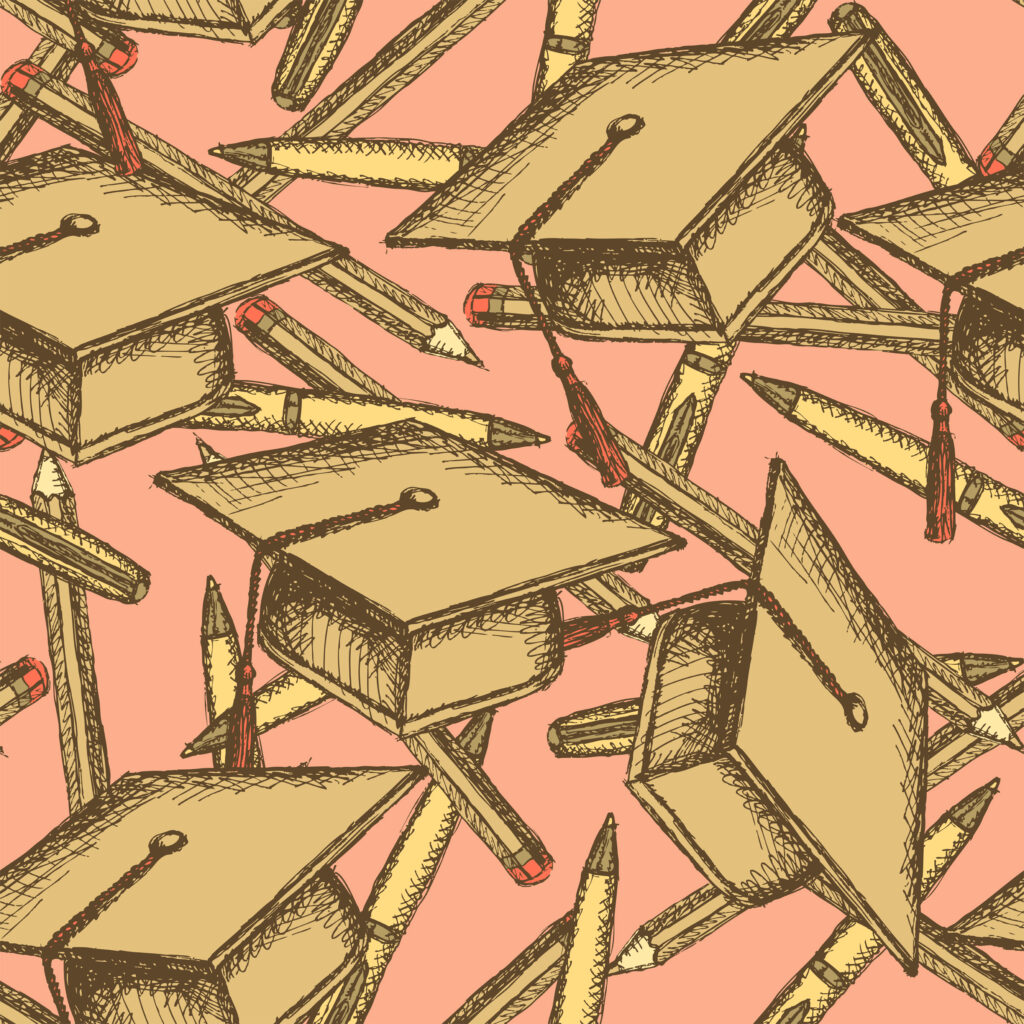 "When we show up, act boldly, and practice the best ways to be wrong, we fail forward. No matter where we end up, we've grown from where we began."

Stacey Abrams
Need a scholarly seamless pattern for your grad projects? Try this one on for size! It features a pink background and sketch-style design showing a pencils and mortarboard caps in clusters.
27. Scholarly Handshake Illustration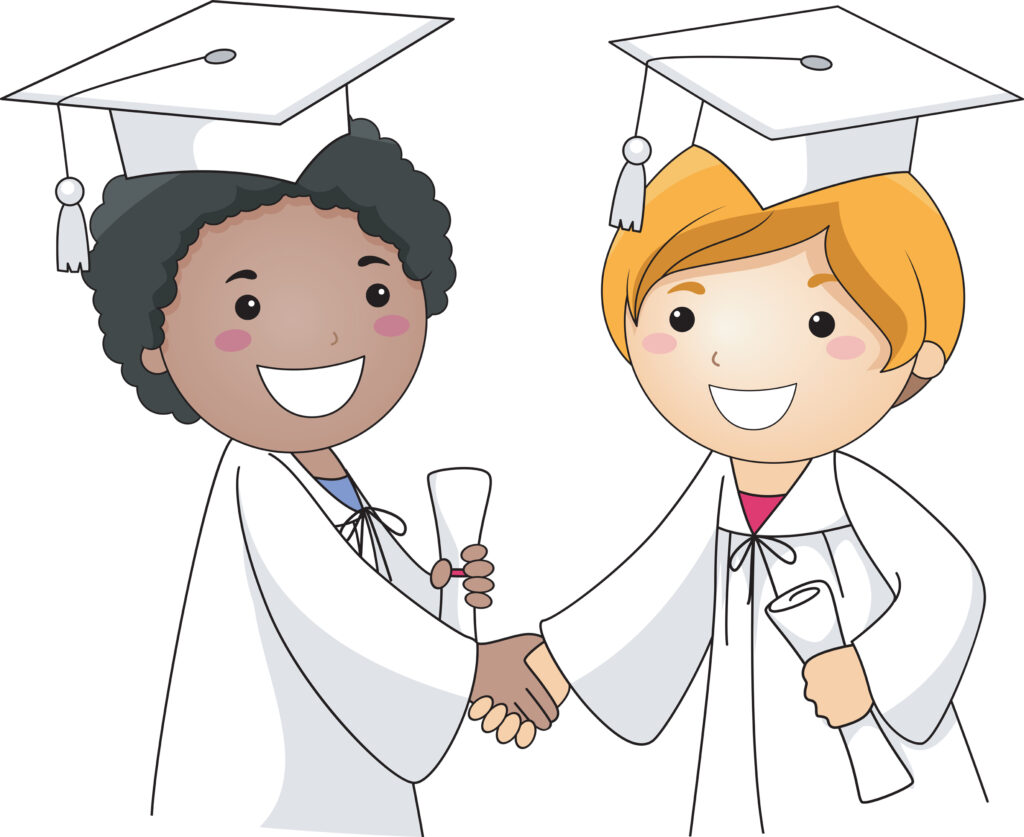 "Education is not preparation for life; education is life itself."

John Dewey
Need a piece of Clipart that shows two young students supporting each other's scholarly efforts? This vector drawing of diverse students shaking hands is perfect!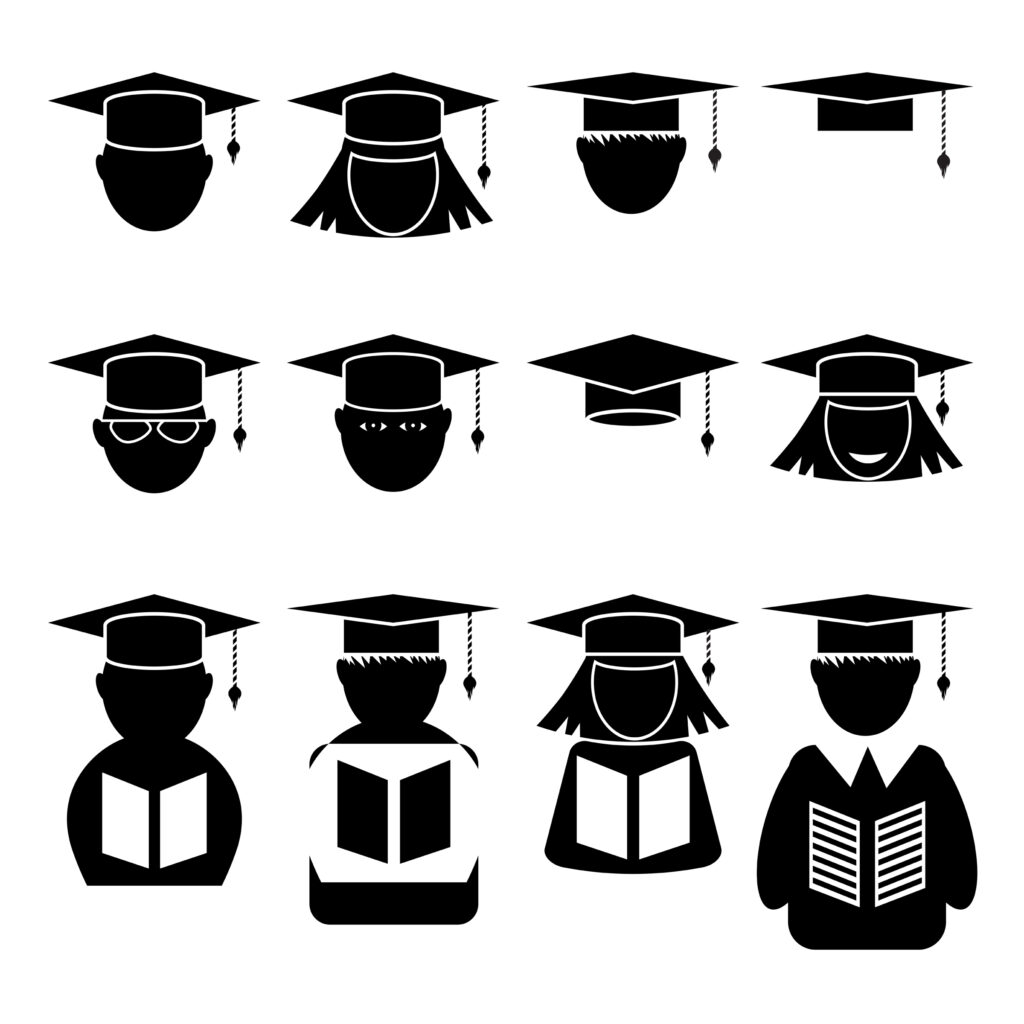 "There will be times when your best isn't good enough. There can be many reasons for this, but as long as you give your best you'll be OK."

Robert De Niro
Sometimes isolated icons are needed – so here's a vector set you can use for a variety of things!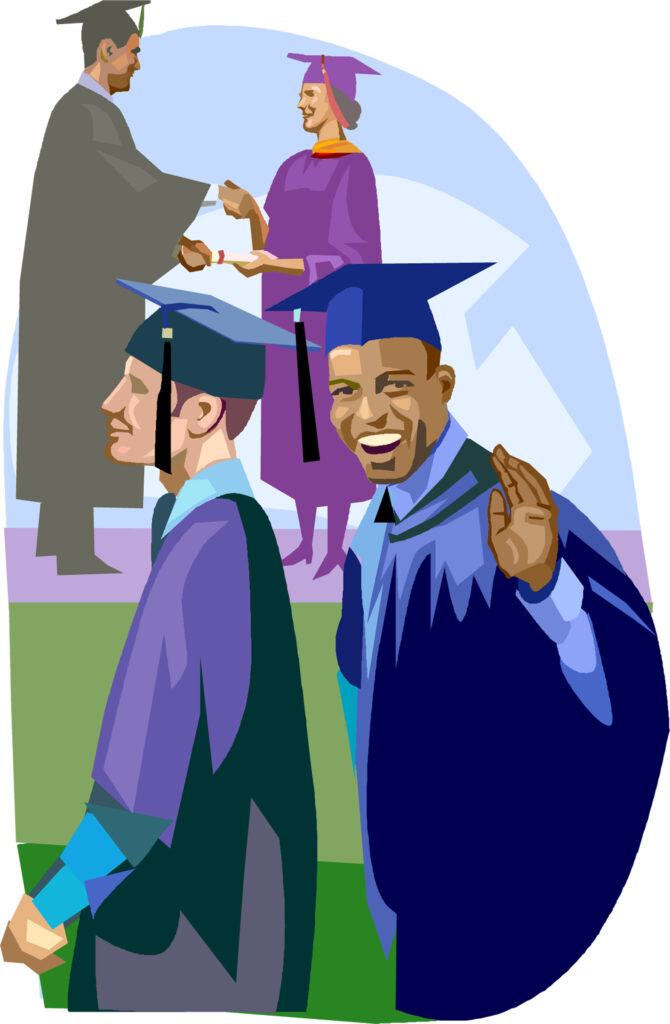 "The horizon leans forward, offering you space to place new steps of change."

Maya Angelou
Ceremonies are special hallmarks of time, cementing the graduation milestone into a person's memory. Do you need an illustration that captures the range of emotions felt during a graduation ceremony? If so, download this vector file right away.
"As you graduate, as you deal with your excitement and your doubts today, I urge you to try and create the world you want to live in."

Chimamanda Ngozi Adichie
Chalk outlines give off a school aesthetic that cannot be denied. Do you agree? Download this set of black and white vector icons that simulate drawings on a chalkboard, today.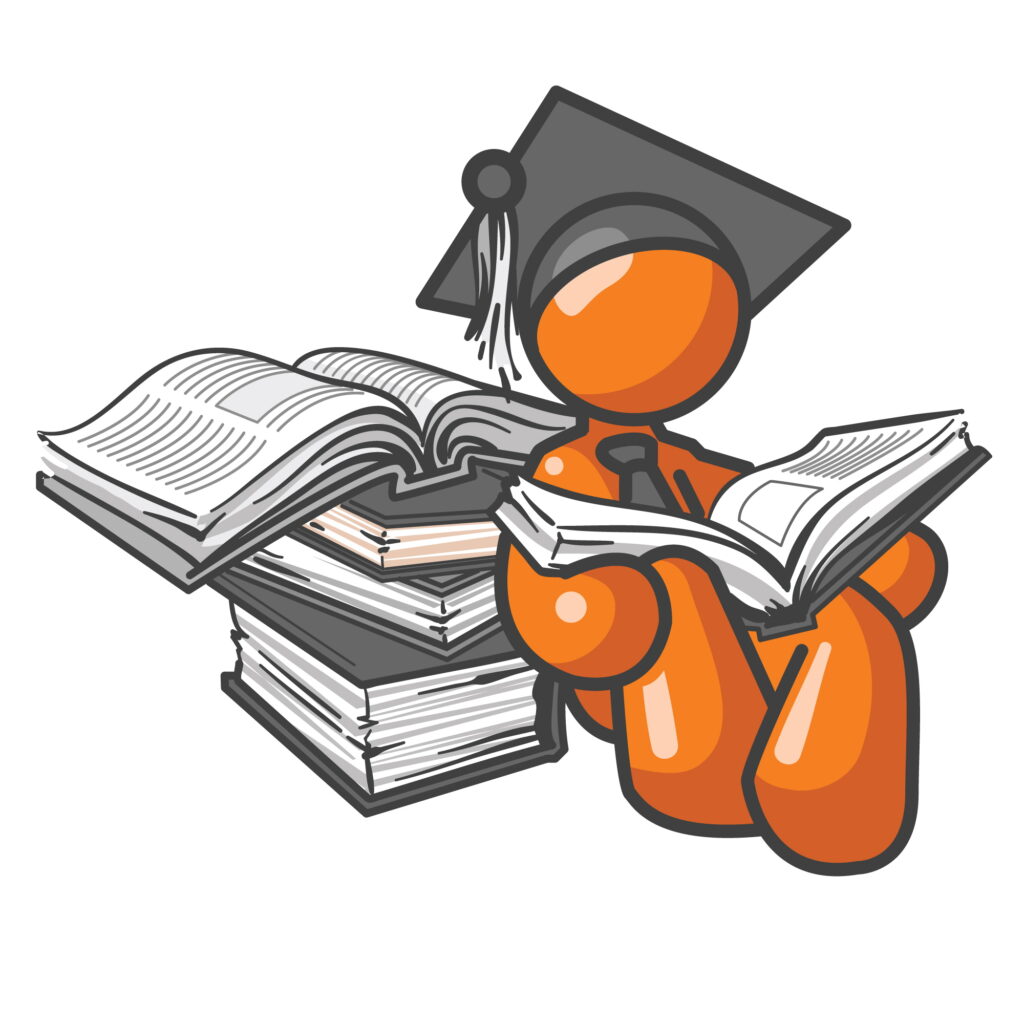 "Go make your big beautiful dent, and as you do come down on the side of boldness. If you err, may it be for too much audacity, and not too little. For you really are enough. You have untold strengths and resources inside. You have your glorious self.

Sue Monk Kidd
Share the sentiment that "knowledge is power" when you post this graphic drawing of a figure leaning against a pile of books while reading one.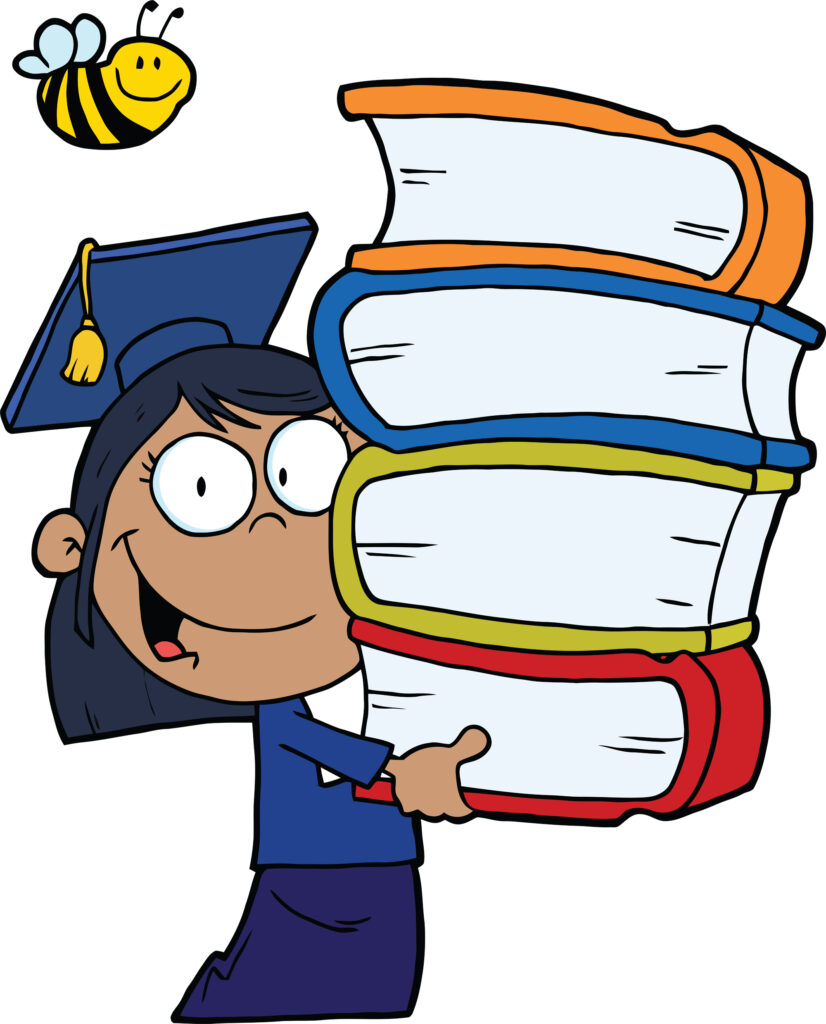 "Be the hardest working person you know. Because if you're not, someone else will be."

Ian Brennan
Do you know a student who is a little worker bee, always buzzing with enthusiasm to learn more? Share this illustration of a young student holding a stack of books with them.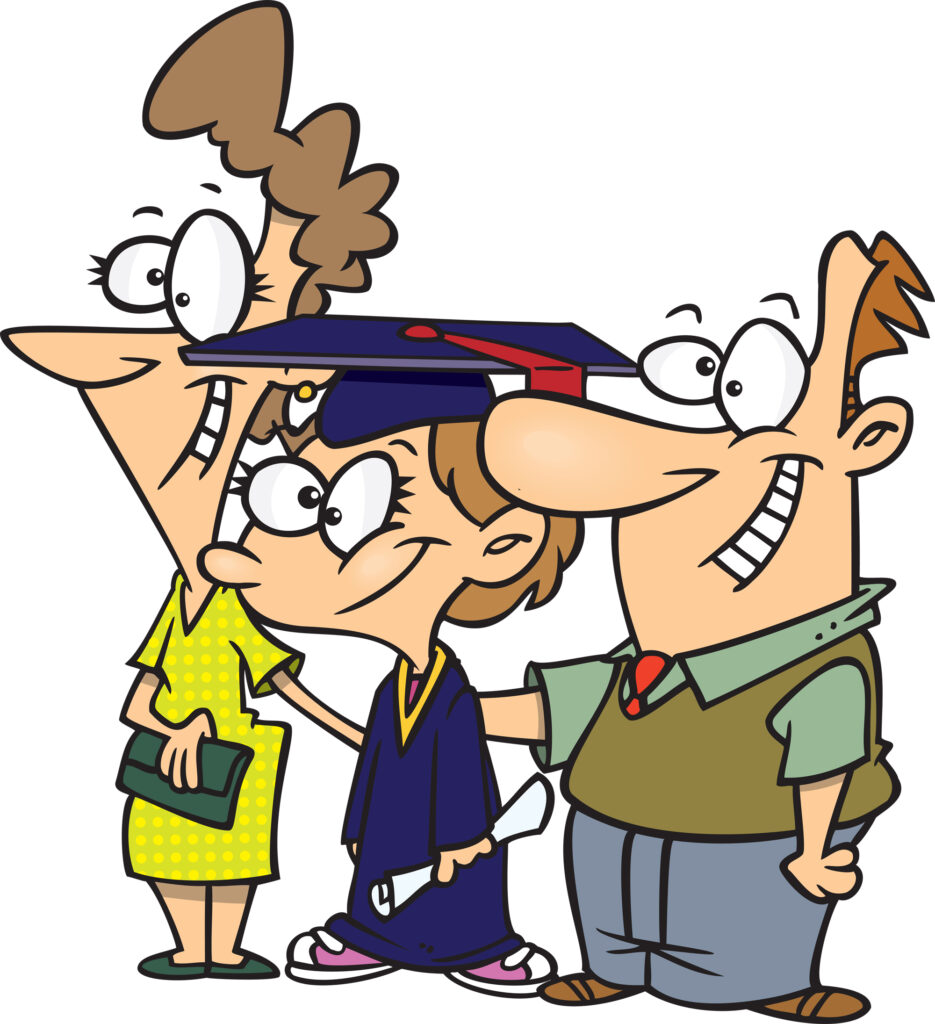 "Understand that one day, you will have the power to make a difference, so use it well."

Mindy Kaling
If you're a proud parent, show it! Download this graphic of two supportive and loving parents standing side by side with their student at graduation, right now.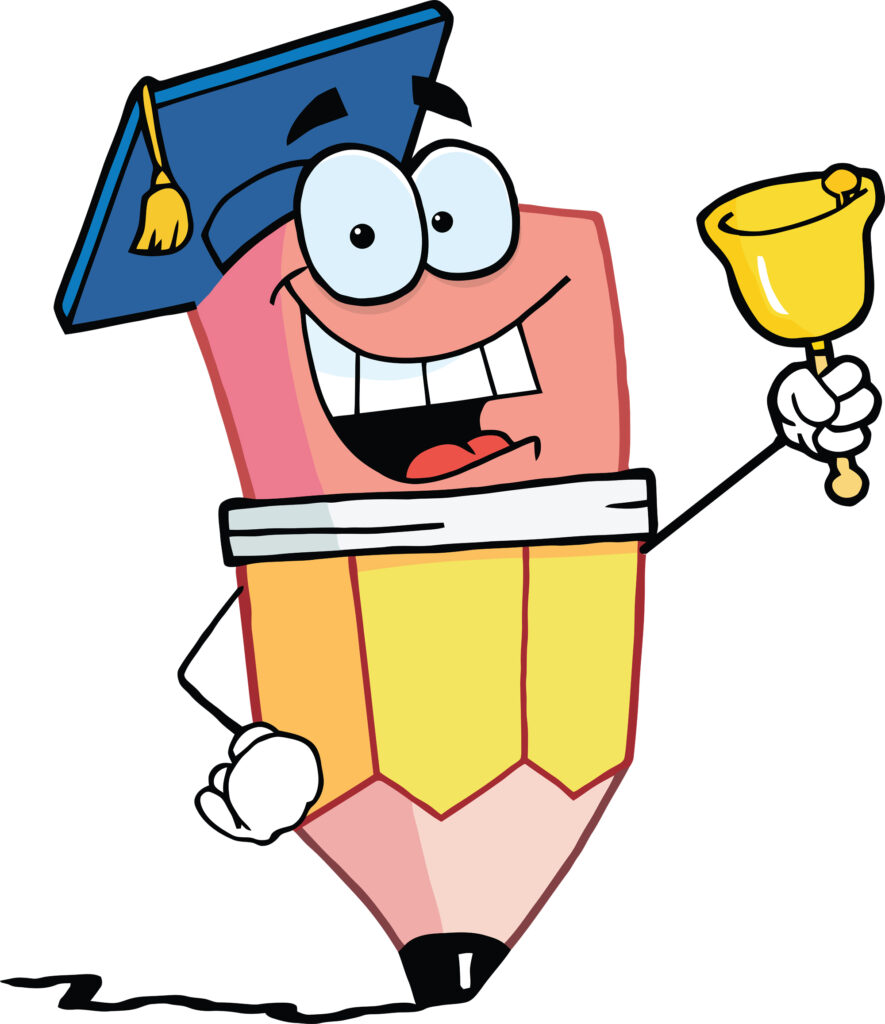 "I've failed over and over and over again in my life. And that is why I succeed."

Michael Jordan
Success comes to those that try and try again. Share that sentiment along with this funny graphic, of a graduating pencil, ringing a bell, with your students.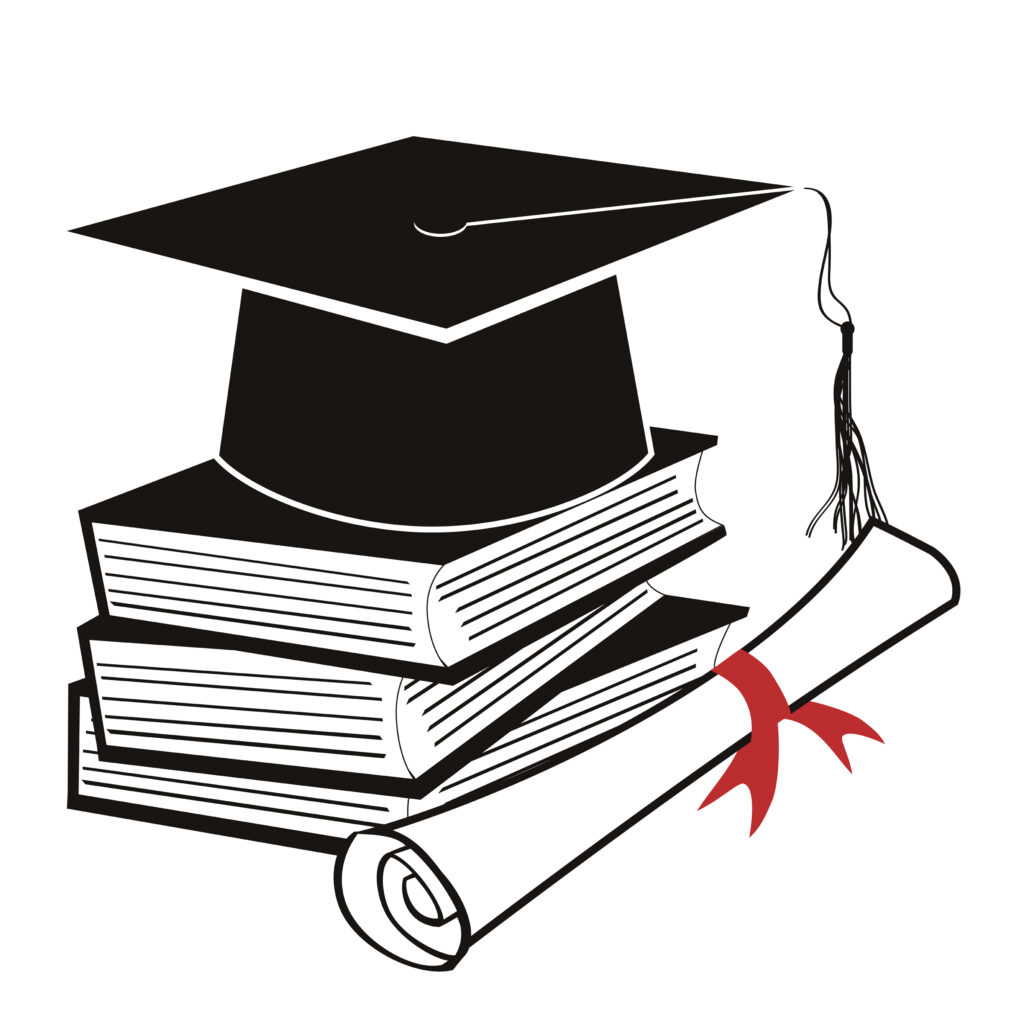 "You are educated. Your certification is in your degree. You may think of it as the ticket to the good life. Let me ask you to think of an alternative. Think of it as your ticket to change the world."

Tom Brokaw
Need a simple way to say congrats to the grads you know? Use this illustration of a black graduation cap, books, and red-ribbon-tied diploma on a white background.
36. Vintage Student Badge Set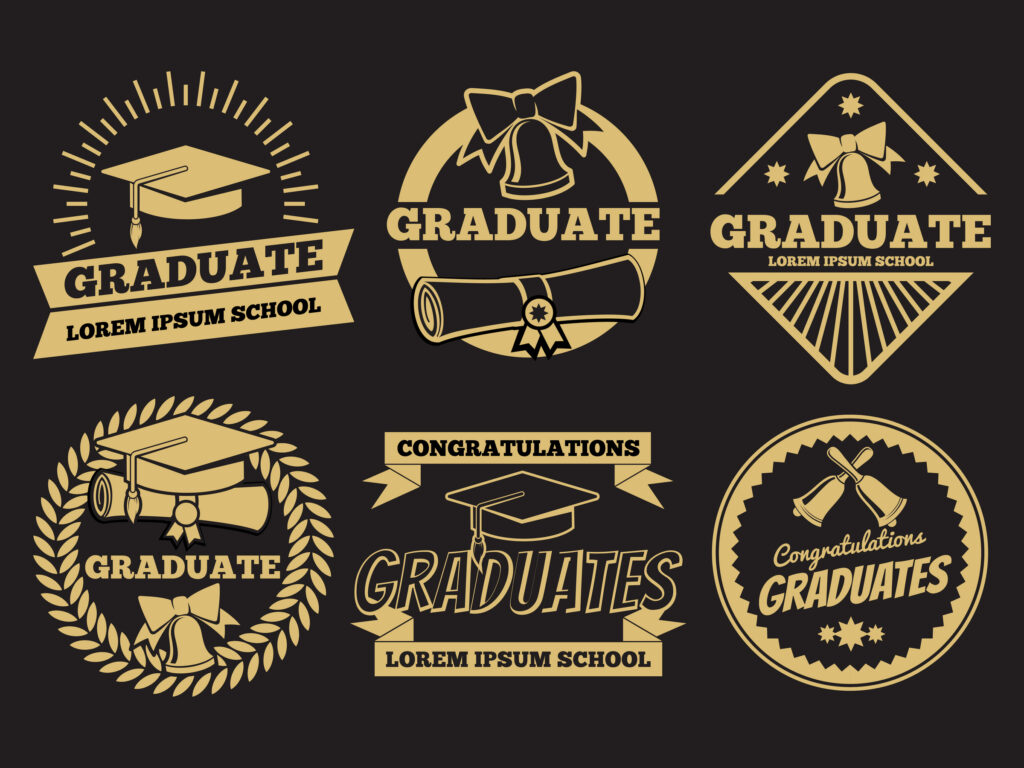 "Instruction ends in the schoolroom, but education ends only with life."

Frederick W. Robertson
Looking for labels you can customize for graduates? Give your students the best with this gold, vintage-style set of labels fitting for high school or university students.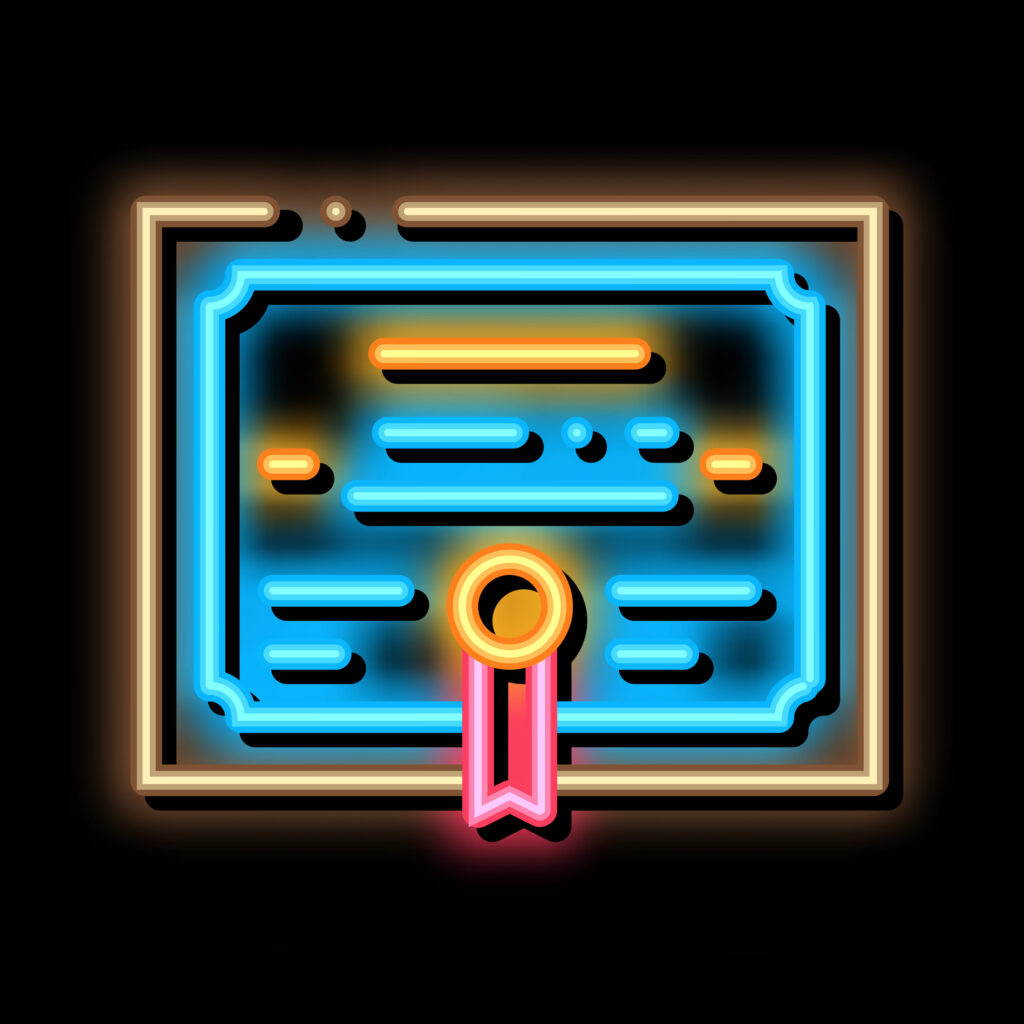 "There are no regrets in life. Just lessons."

Jennifer Aniston
Celebrate life's lessons and accomplishments with this neon sign vector that shows a diploma.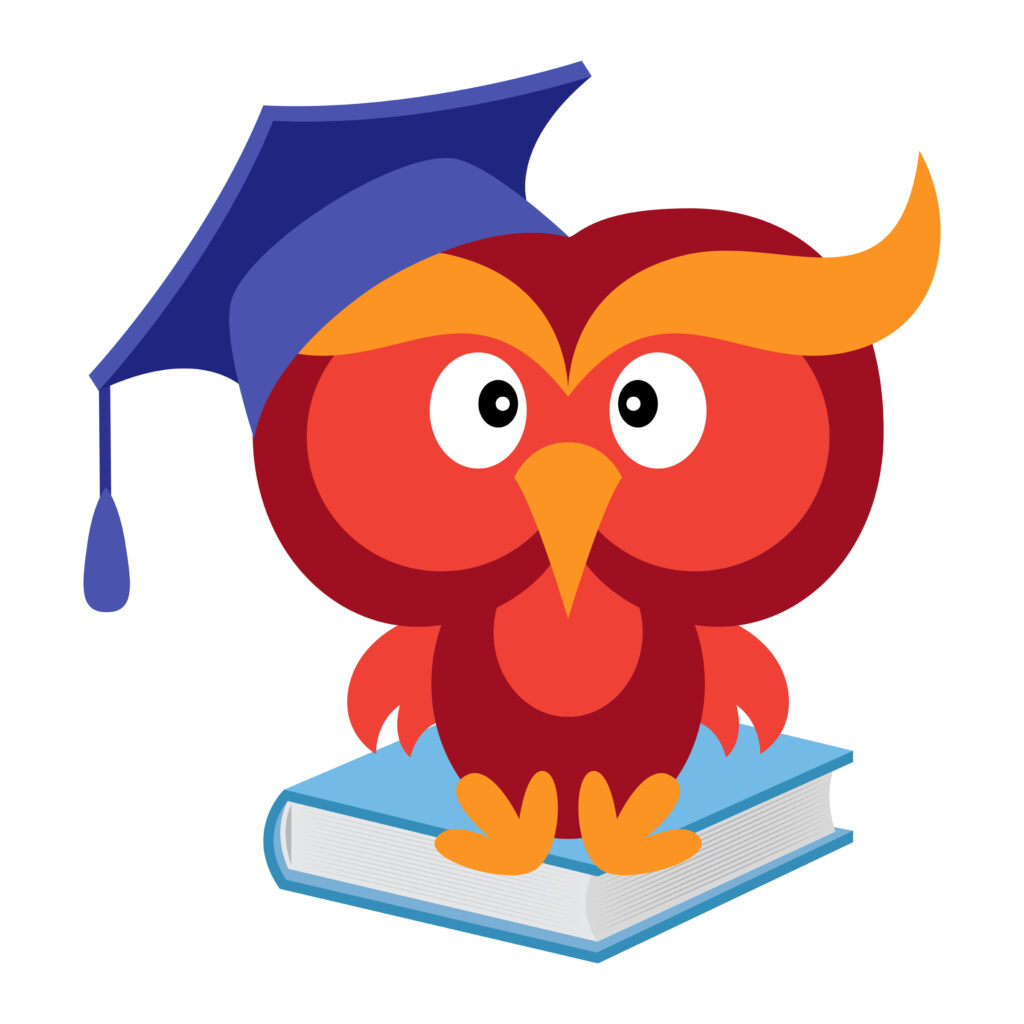 "Take pride in how far you've come. Have faith in how far you can go. But don't forget to enjoy the journey."

Michel Josephson
Encourage graduating students to remind wise and humble as they encounter life's many lessons. Use this light-hearted and vibrant illustration of a wise owl to get your point across.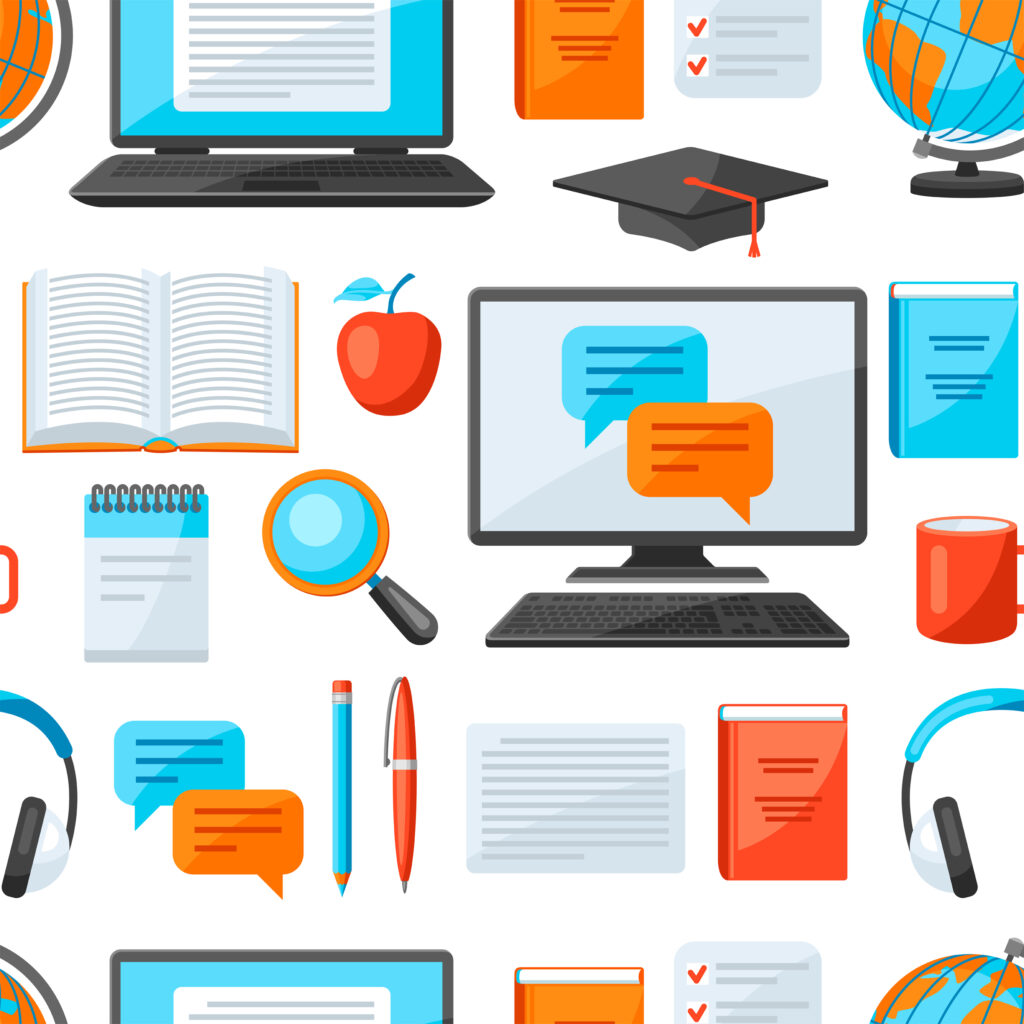 "The only thing you can do in this life is pursue your passions, celebrate your bloopers and never stop following your fear."

Grace Helbig
Education can help a person pursue their passions with confidence. Download this seamless background that shows school supplies such as globes, pencils, computers, and other forms of communication to complete your creative projects.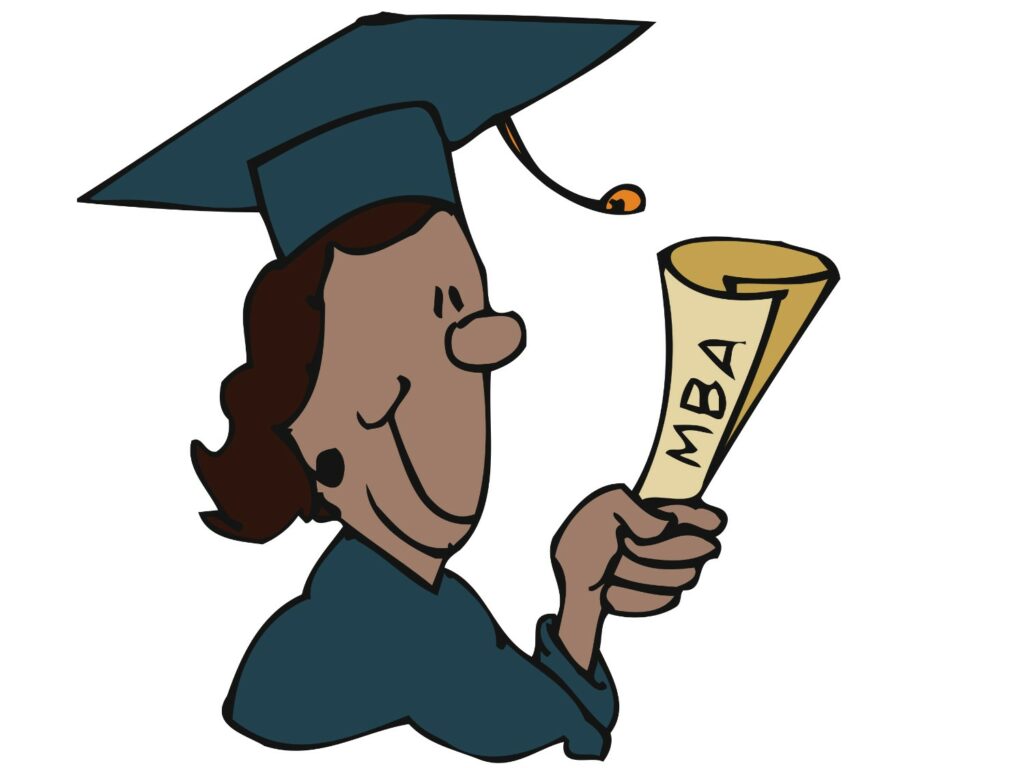 "Kid, you'll move mountains."

Dr. Seuss
Higher education ought to be celebrated with a Clipart image. So, use this one and bask in the joy of graduation with the students you care for.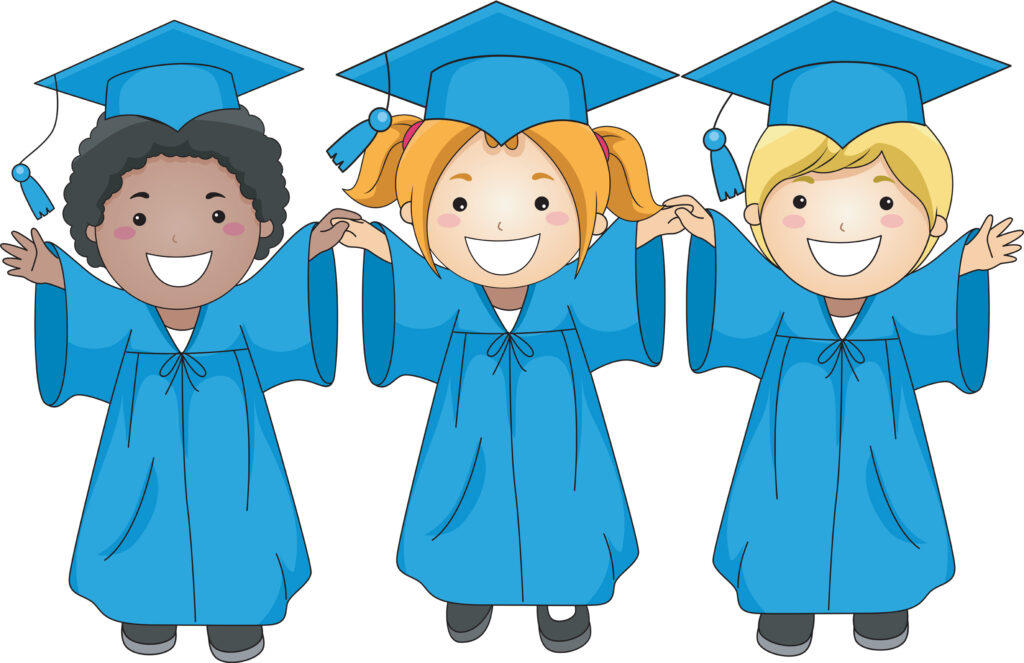 "Every person you meet knows something you don't; learn from them."

H. Jackson Brown Jr.
Celebrating young children who are crossing the stage for the first time? Find a vector illustration that suits their age and enthusiasm, like this one!
"When you leave here, don't forget why you came."

Adlai E. Stevenson
Hosting a graduation ceremony for a class of children? Download this diploma template to share with the dinosaur-loving kids you teach!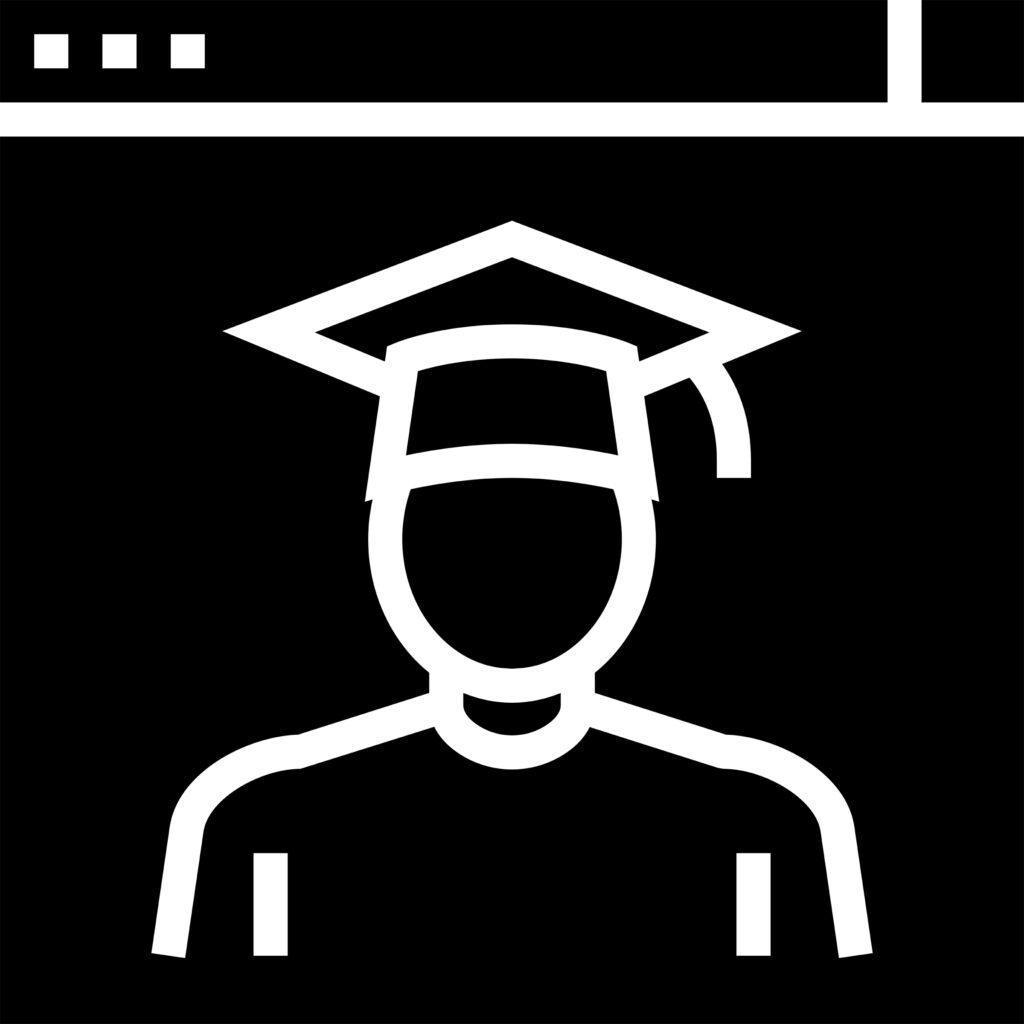 "Your time is limited, so don't waste it living someone else's life."

Steve Jobs
Online education can be quite difficult to traverse, which is why it is especially important to celebrate distance-learning graduates. Show remote learners some love with a Clipart that depicts a graduate in a virtual space.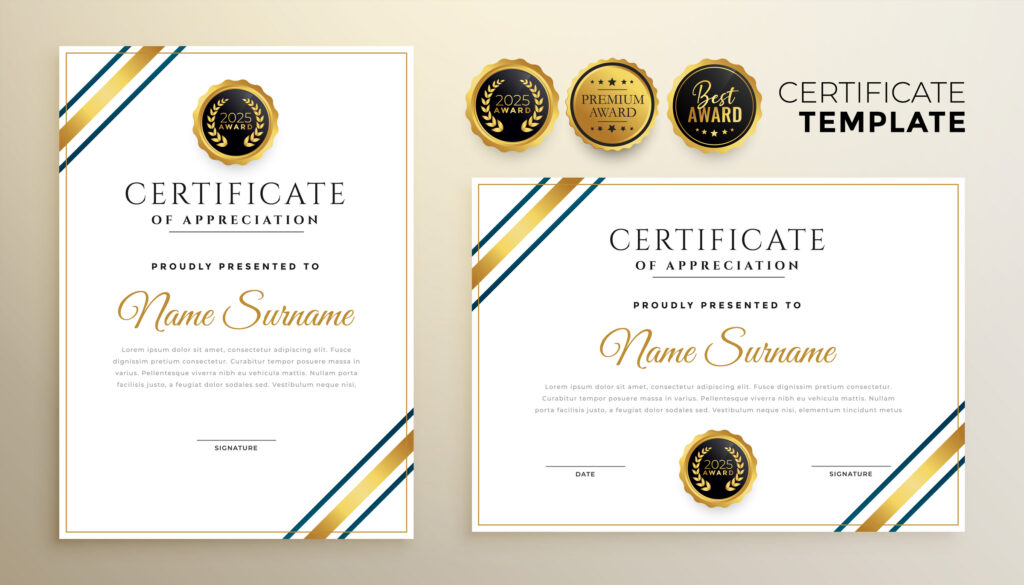 "Life is ten percent what happens to you and ninety percent how you respond to it."

Charles Swindoll
Need a certificate template you can use for a variety of accomplishments or grade levels? Here's the perfect template for you – with its elegant design, it can be used for multiple purposes.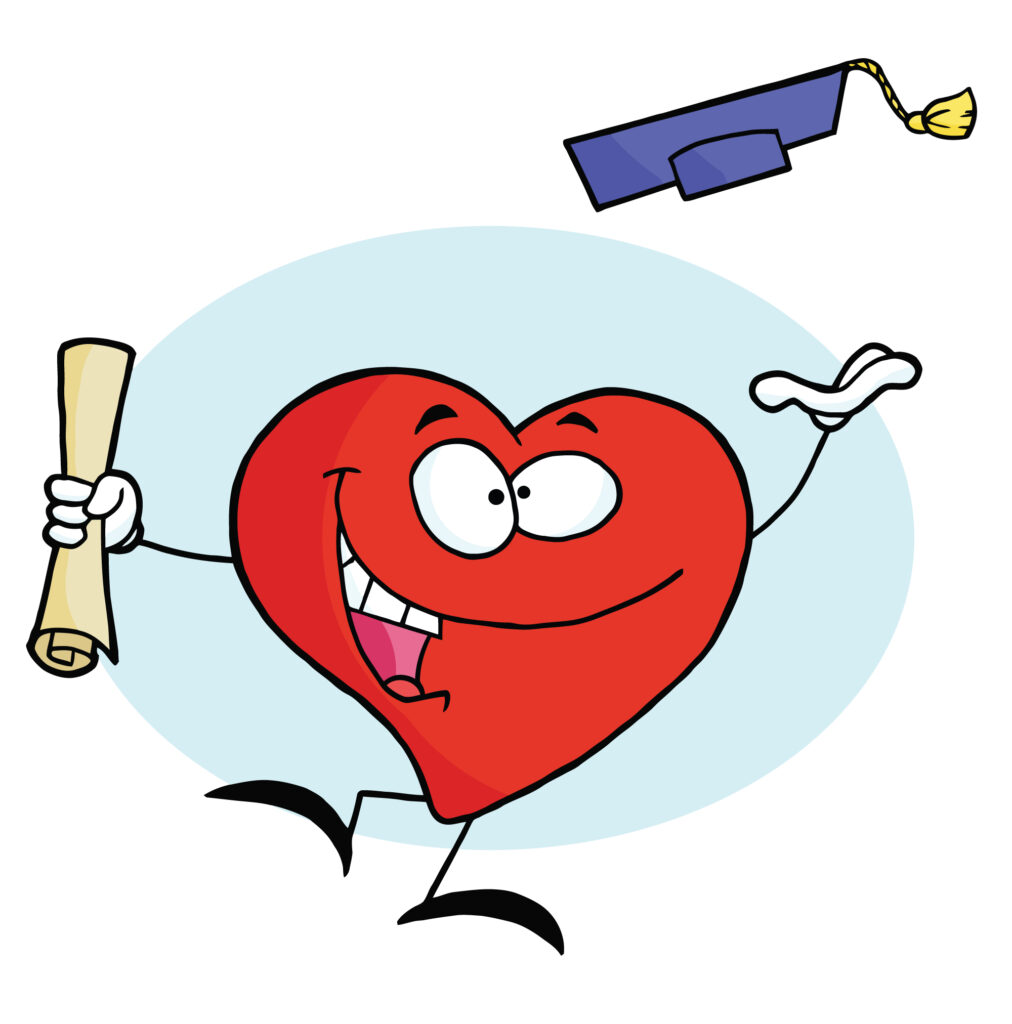 "Wherever you go, go with all your heart."

Confucius
Keep it simple and sentimental with this illustration of a graduating heart holding a diploma and smiling.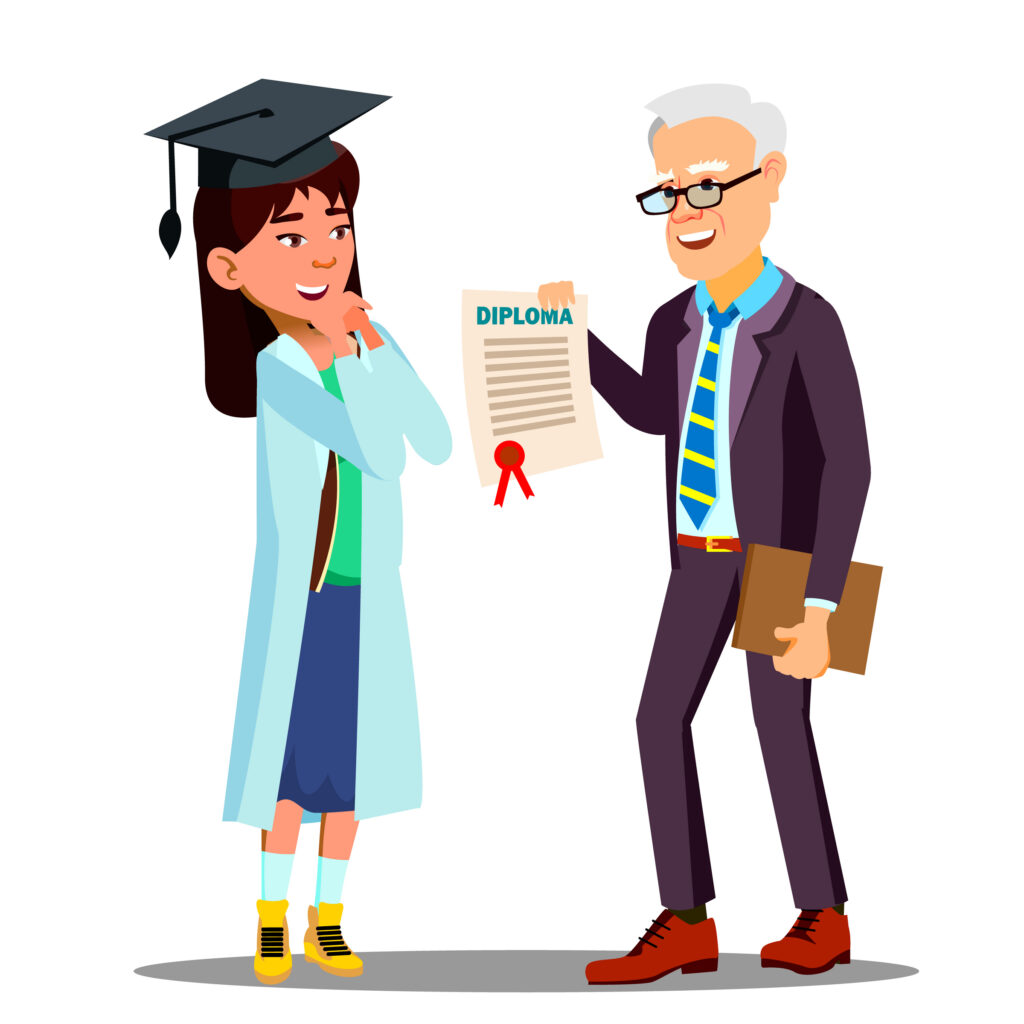 "Do not let making a living prevent you from making a life."

John Wooden
Pursue your dreams, passionately, and celebrate yourself along the way. Graduating this year? Show off with this fun graphic vector of a student receiving her diploma from her professor.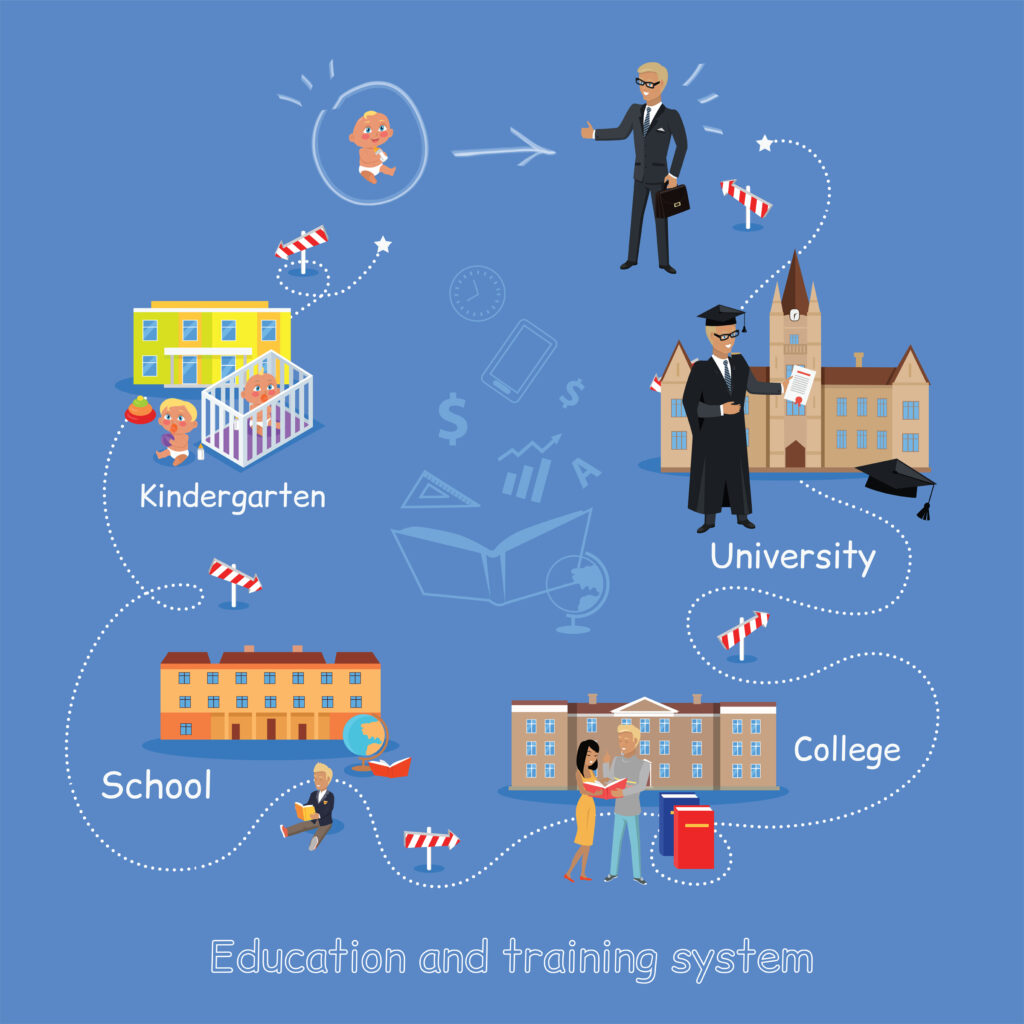 "Opportunity does not knock, it presents itself when you beat down the door."

Kyle Chandler
Searching for a comprehensive graphic that shows the education and training system many students go through to get to their final graduation? Here's the infographic that you've been waiting for – it shows every step from birth to kindergarten, university, and everything in between!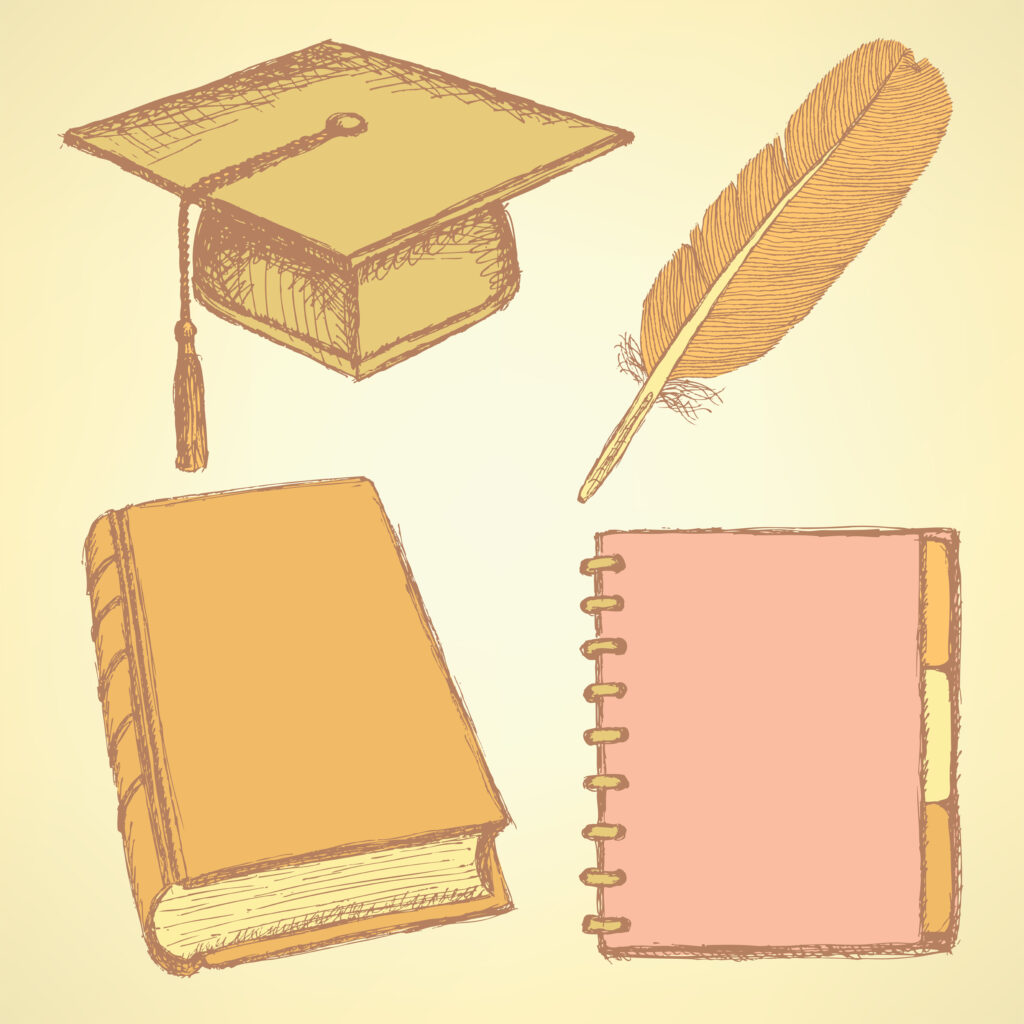 "You have brains in your head. You have feet in your shoes. You can steer yourself in any direction you choose."

Dr. Seuss
Have fun with your graduation graphics! Use this sketch-style design that features a textbook, notebook, quill pen, and graduation hat.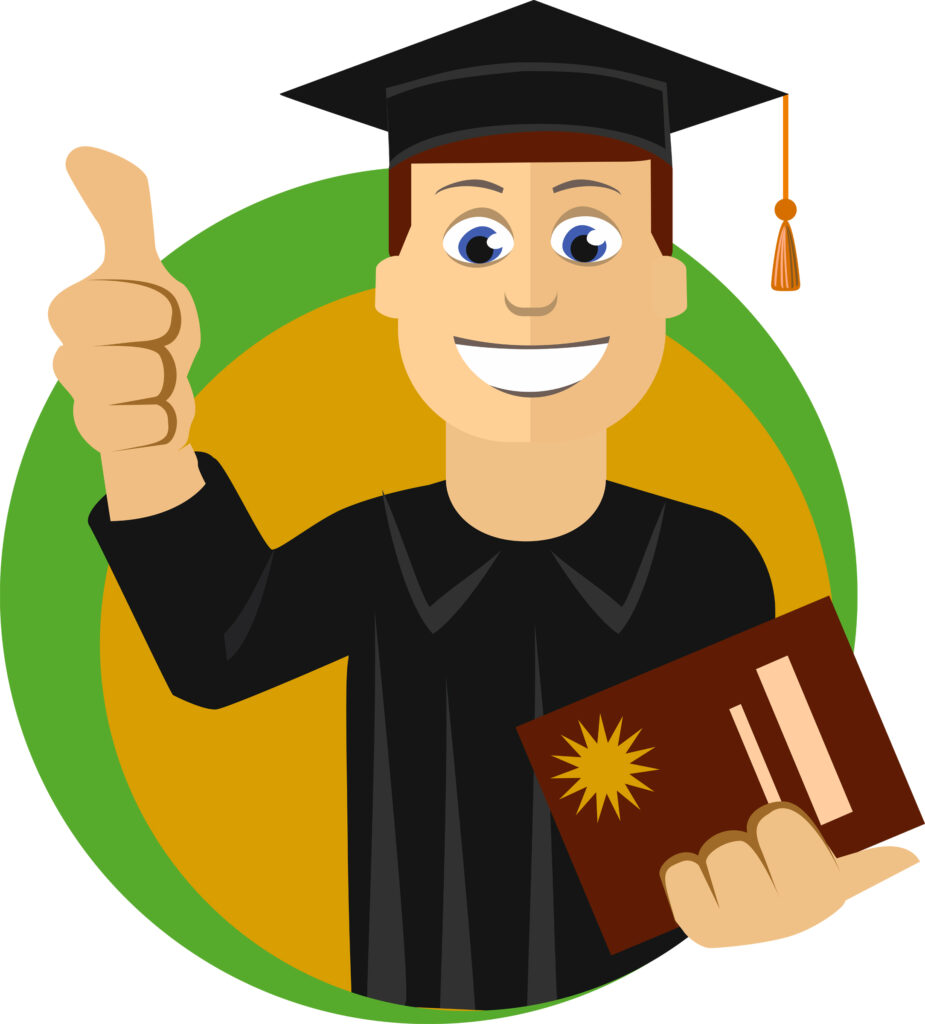 "The tassel is worth the hassle."

Anonymous
Need a vector illustration of a gleeful graduate smiling ear to ear? This graphic of a male student with his thumb up and a happy expression on his face should do the trick!
50. Graduation Party Illustration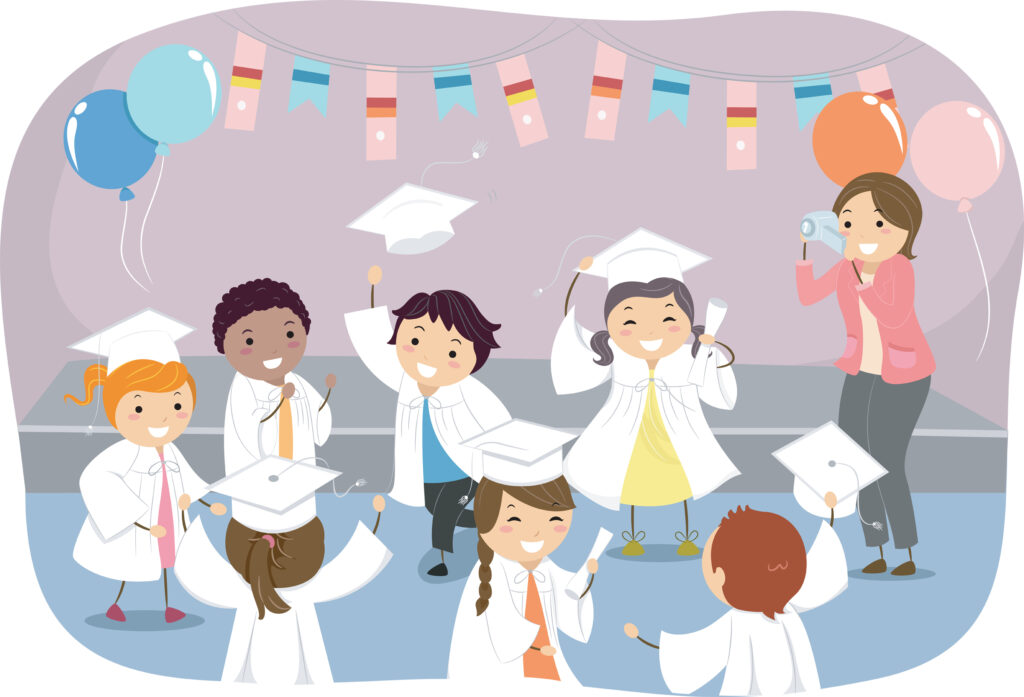 "Love the life you live. Live the life you love."

Bob Marley
Graduation is a time of celebration, joy, and love. Show that with Clipart, like this vibrant scene that shows young students in white graduation gowns celebrating at a party with balloons and banners.