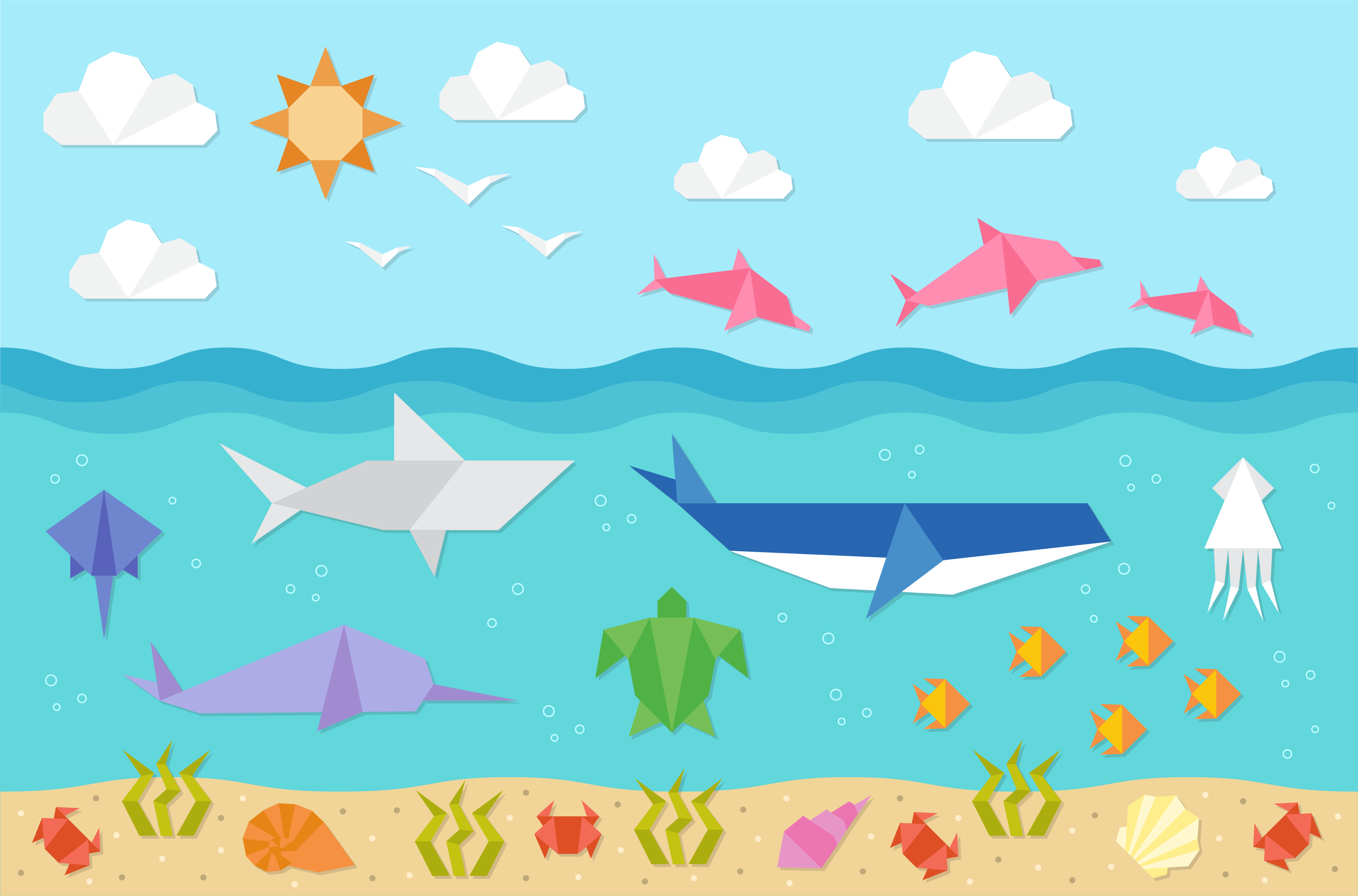 Do you teach preschool, elementary or middle students? Are you on the hunt for new classroom decor? Or perhaps, you want a new look for your learning center or homeschooling station for 2023. No matter your reason for landing on this page, you're in luck!

Just keep scrolling…Below you'll find free origami-style icons and paper art posters that you can use as classroom decorations, educational presentations, or to add a pop of color to a school activity.
In this post:
5 Tips for Decorating Your Classroom For 2023
Are you thinking about giving your classroom a new look for the new year? Whether you are redecorating an existing classroom, or finding a suitable aesthetic for a new classroom entirely, you're in luck! Below are a few tips to keep in mind when picking out your classroom decor.
Use visual aids such as charts, maps, diagrams, and educational posters.
Avoid excessive decorations to keep visual clutter to a minimum.
Use quotes from prominent figures to keep your students inspired
Display student work as motivation for the entire class.
Avoid scoreboard or posting grades in comparative charts.
In addition to implementing our tips, it's important to be mindful of the ages of the students you teach, the subject you're working with, and the rules and regulations set by the school. Keep all of this in mind as you search for age-appropriate classroom decor that will enrich the learning experiences of your students.
5 Ideas for Maintaining Student Engagement
Keeping your students engaged can be quite the task. Do you want students to speak up in class and retain more information? If so, keep reading. Below are some ideas to help you maintain student engagement in your classroom.
Establish a classroom routine that begins with a warm-up.

Classroom routines, especially those with warm-up activities, can help students get into learning mode. So, consider implementing one in your classroom. Warm up activities can range from student-led discussions to journal prompts or dedicated time for self-assessments.
Whenever possible, schedule time for self-paced learning.

Self-paced learning, under the guidance of an educator, can be a fun way to tackle new topics or reinforce concepts. Consider giving students time to reflect on the assignment alone, work on individual projects, or take turns teaching the class.
Facilitate group discussions but let students take the lead.

Student-led discussions offer the opportunity for young learners to share their varied perspectives. So, whenever possible initiate a discussion and lean on the students to keep it going.
Embrace technology and allow students to use it as an aid in the class.

Technology is advancing every day. Embracing it in the classroom will only make your job easier. Consider ditching pen and paper and letting students take notes on their electronic devices or hosting a jeopardy-style pop quiz and allowing students to look up the answers on their phones.
Brainstorm as a group to promote collaboration and teamwork.

Group brainstorming sessions can lead to innovative ideas and interesting perspectives on a variety of topics. So, consider using brainstorming as a tool in your classroom.
Free Paper Art Designs & Origami-Style Icons
Searching for free classroom decor? You've come to the right place. Below are 4 design files that you can download for free!
FREE DOWNLOAD
Dinosaur Poster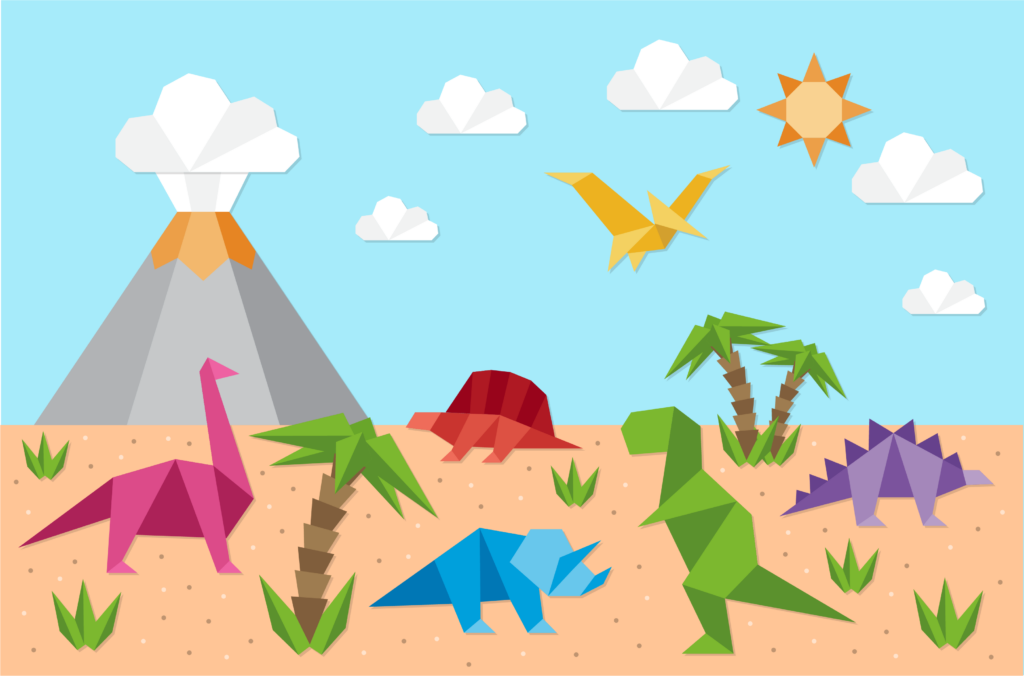 FREE DOWNLOAD
Dinosaur Origami Icons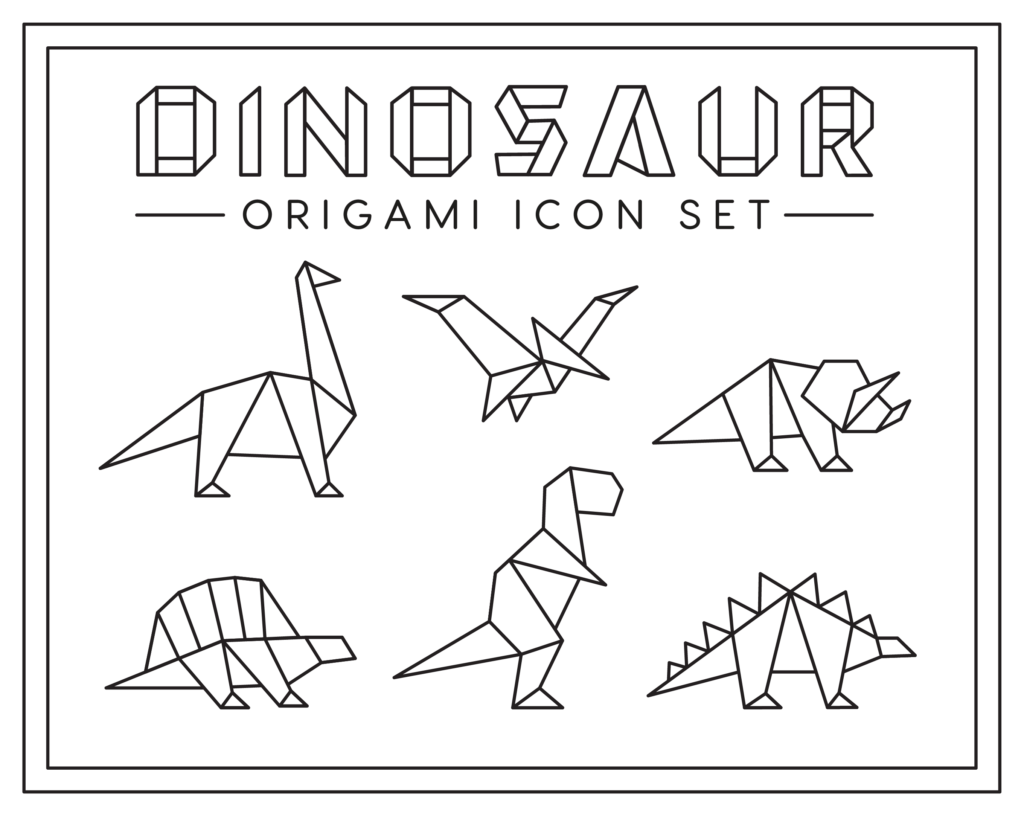 FREE DOWNLOAD
Sea Creatures Poster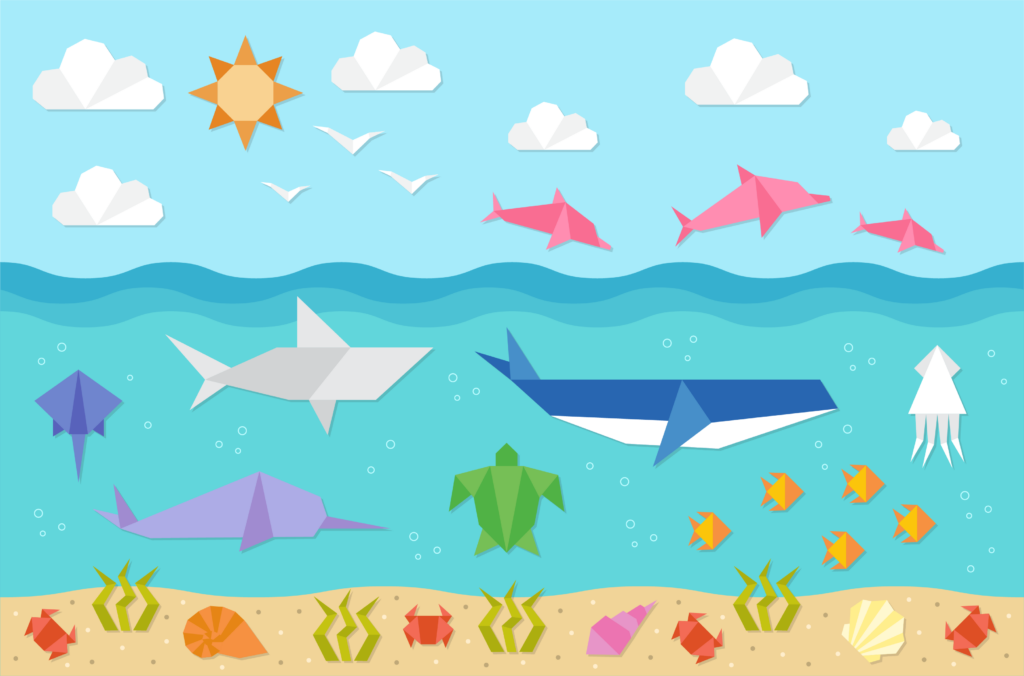 FREE DOWNLOAD
Sea Creatures Origami Icons